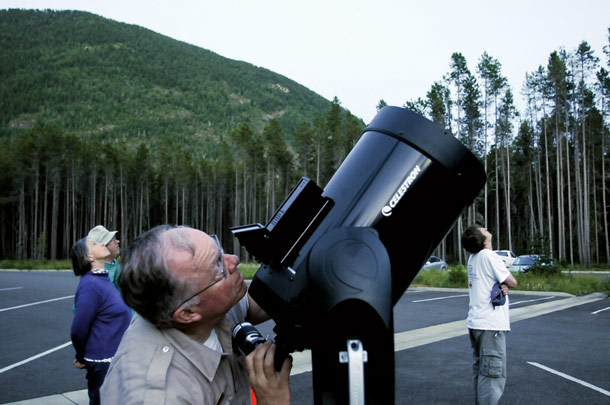 Good news for fans of all things celestial – Glacier National Park will be renewing its astronomy program for the upcoming summer, starting in July. The park will be offering both nighttime celestial viewing, and daytime solar viewing, giving visitors an opportunity to keep an eye on the skies above Glacier National Park all summer long.
The astronomy program at the park has been a big hit in recent years; in 2014, over 25,000 visitors made use of the telescopes during the summer months. Visitors are particularly fond of the nighttime telescope viewing, which allows incredible views of deep space objects like galaxies, star clusters, planets, and nebulae.
In past years, solar viewing has been offered from 1:00-4:00pm on days that weather allows, with nighttime viewing generally taking place between 10:00pm and midnight. You should be able to fit at least one of these unique opportunities into your schedule during your summertime trips to Glacier National Park.
Astronomy staff will be situated with telescopes at Apgar Village, St. Mary's Glacier, and Logan Pass during the summer months. The program is set to start in July, with an exact date yet to be finalized.
Don't miss out on one of Glacier National Park's most awesome free experiences this summer. While the beauty inside the Park is fantastic, you can supplement it with the beauty of the great heavens above. I, for one, am very glad that Glacier National Park is staying committed to their fantastic astronomy program.