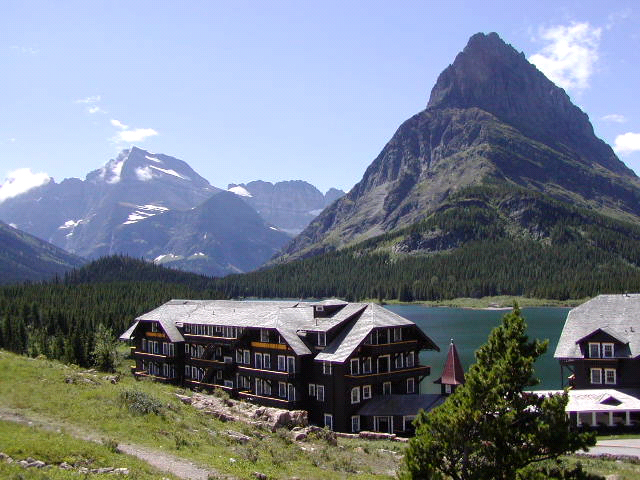 Glacier National Park Lodging options are endless, so determining the most ideal for your family vacation can be an arduous process.
All web sites I've visited simply list contact details and basic, nondescript information on all Glacier National Park accommodations, from hotels, to cabins, to campgrounds.
Travel guide books like Lonely Planet, Moon and Frommer's don't offer much more.
But the truth is, Glacier National Park hotels are as diverse and eclectic as its two million visitors.
There's a style of accommodation for everyone: from those wishing to travel the park in luxury, to the budget oriented family…
The Lodging section is divided into segments. You can browse by hotel or region, so you can easily find the accommodations in the area you'd like:
Glacier National Park Hotel Reviews – Have a favorite Glacier National Park hotel? Want to see the favorite accommodations of others? Then click here to read user submitted lodging reviews.
Glacier National Park Camping – Glacier National Park Campgrounds and Reservations
West Glacier Hotels include:
Apgar Village Lodge
Village Inn at Apgar
East Glacier Hotels include:
Rising Sun Motor Lodge
Swiftcurrent Inn
Glacier National Park Cabins Include:
Cabins in Polebridge Montana
Cabins in West Glacier Montana
Cabins along Route 2
Cabins in Whitefish, MT
Waterton National Park Hotels – Prince of Wales Hotel Waterton
Have YOU Worked in a National Park
Ready to return home from
Glacier National Park Lodging to the Travel Guide?