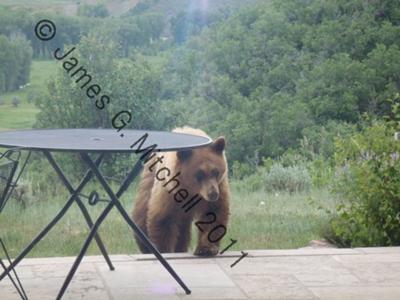 A bear seen in Steamboat Springs from July 9th Commentor
Don't believe that the southern rockies are not grizzly bear habitat
In 1997 while on a trip through La Manga Pass in southern Colorado, I spotted a large bear with 2 cubs in tow.
Upon looking with my Nikon Trailblazer binoculars
, the large female (around 250 to 300lbs) had a massive head, large hump and was brown with a definite silver back and belly. You could see very definite long claws.
The cubs were chocolate with silver faces. They were all large for bears in the mountains.
I have hunted both grizzly and black and this was a family of mountain grizzly bears in Colorado.
I reported the sighting to the local warden and got very little interest.
If the grizzly bears continued their hurried pace they would have crossed into New Mexico in a few miles.