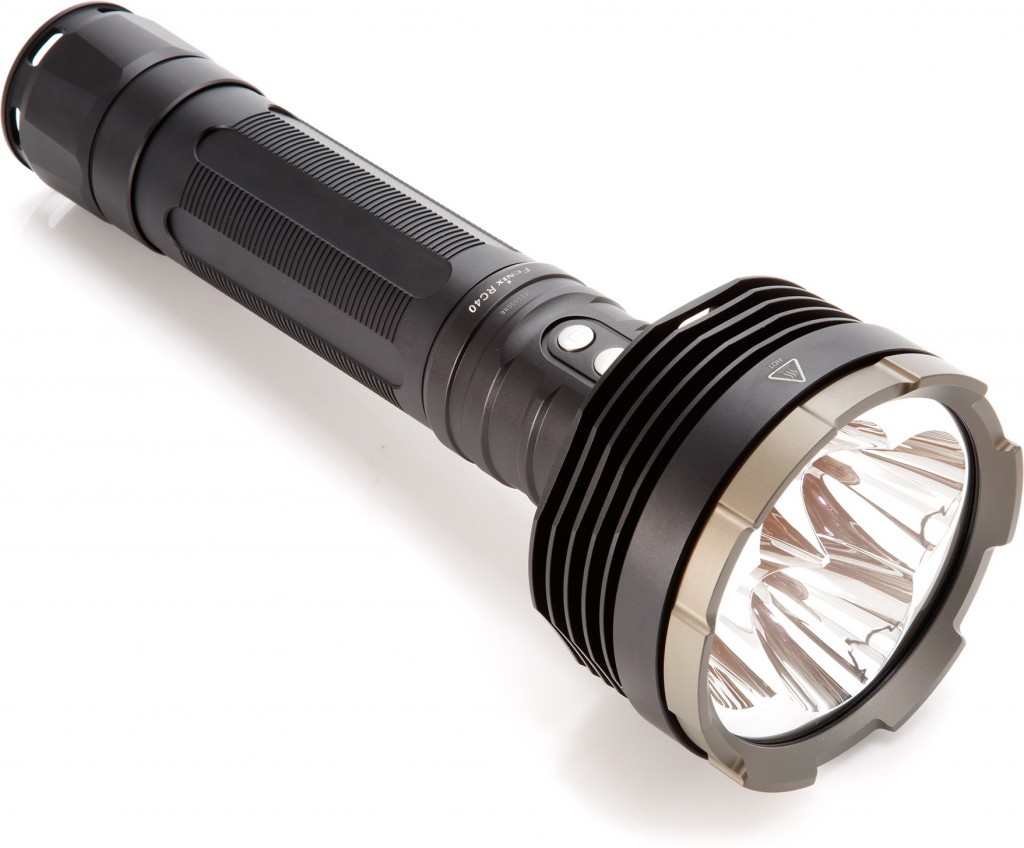 One of the essentials that you should always have on a backpacking trip is a quality flashlight. If, god forbid, something goes wrong in the backcountry, a flashlight can literally be a lifesaving item.
Even if you don't find yourself in a dire, life-and-death situation (and hopefully you never do), a good flashlight is a must for every serious backpacker.
Best Backpacking Flashlights
If you're exploring the outdoors, you're going to need a flashlight that is designed to illuminate your world in the most extreme dark. As a general rule, for performance in the oftentimes pitch-black outdoors, you should look for a flashlight with an output of more than 300 lumens, with even more power usually preferable.
Whether you choose to go the route of headlamps or standard flashlights is a matter of personal preference; however, there are certain performance standards that any light should meet.
The five flashlights featured below provide all the necessary bells and whistles for excelling in the great outdoors.
Nitecore SRT7 Flashlight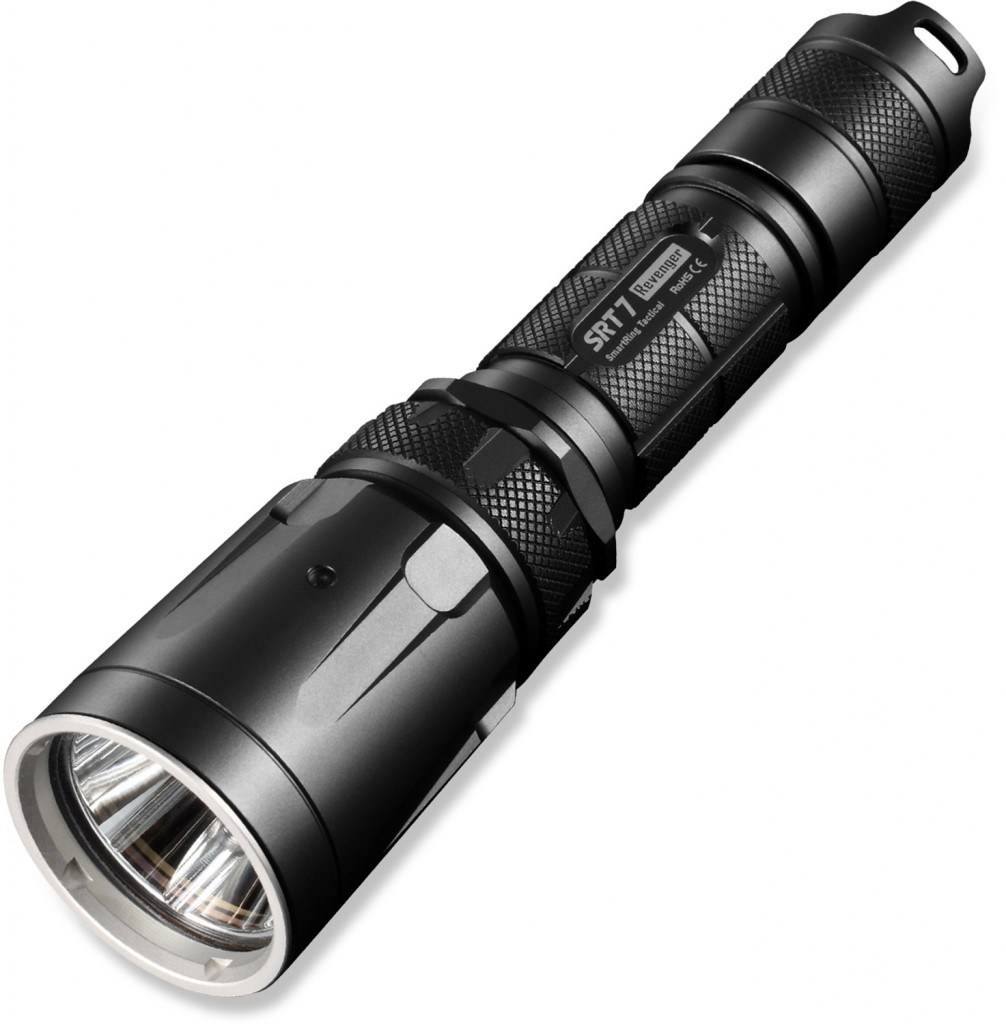 The Nitecore SRT7 Flashlight is a powerful beam that is designed for outdoor use in any conditions. Using Cree XM-L LED lights, the Nitecore SRT7 has a maximum output of 960 lumens, which can light up the darkest nights.
However, the Nitecore SRT7 features an adjustable-output, that can tone the beam down all the way to 0.1 lumen, in case you want to use it for reading in your tent, too.
The beam on this flashlight, when at maximum levels, can reach a distance of 1,011 feet, making it great for hiking at night. You will be able to see everything ahead of you and around you with the powerful Nitecore SRT7, whose power is packed into a convenient 6.25 x 1.6 inch package.
The Nitecore SRT7 runs on lithium ion batteries, which can get 200 hours of power when used on lower power levels.
Learn more about the Nitecore SRT7 Flashlight here.
Specs:
Price – $119.95
Lumens – 960 maximum
Beam Distance – 1,011 feet (308 meters)
Dimensions – 6.25 x 1.6 inches
Fenix TK61 Flashlight
Fenix is one of the premier companies in the world when it comes to ultra-powerful, outdoor flashlights, and the TK61 is one of their most impressive models.
The Fenix TK61 Flashlight comes turbocharged with 1,000 lumens, and a CREE XM-L2 U2 LED beam that can reach distances of up to 2,703 feet. This flashlight is designed with outdoor survival in mind, as one of its six outputs – which include different colored LED beams and a strobe option – is an SOS mode, flashing the universal signal that you need help.
This flashlight also features lithium ion batteries with a maximum life of 300 hours. The Fenix TK61 is ultra-durable and waterproof, making it an even better option for the extremes you might face on a backpacking trip.
The Fenix TK61 is 40% off on Backcountry for a limited time!
Specs:
Price – $122.4o (usually $204)
Lumens – 1,000 maximum
Beam Distance – 2,073 feet (632 meters)
Dimensions – 8.5 x 2.1 inches
Light & Motion GoBe 700 Spot Headlamp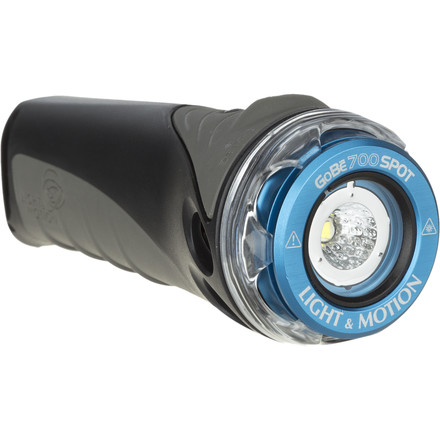 The Light & Motion GoBe 700 Spot Headlamp is a powerful, adjustable light that can function well as a headlamp and as a flashlight, whichever you may prefer.
With a maximum output of 700 lumens and CREE LED power, the Light & Motion GoBe 700 puts out a beam that can reach approximately 1,000 feet with a wide, 20-degree beam angle.
The Light & Motion GoBe 700 is also an ideal headlamp or flashlight for outdoor activities, as it is completely waterproof up to 400 feet, and made of durable materials that will hold up in nearly any conditions.
Check out more details on the Light & Motion GoBe 700 here!
Specs:
Price – $299.00
Lumens – 700 maximum
Beam Distance – 1,000 feet (304 meters)
Dimensions – 4.9 x 1.9 inches (1.9 inch depth for headlamp)
Lupine Lighting Systems Piko X Duo SmartCore Headlamp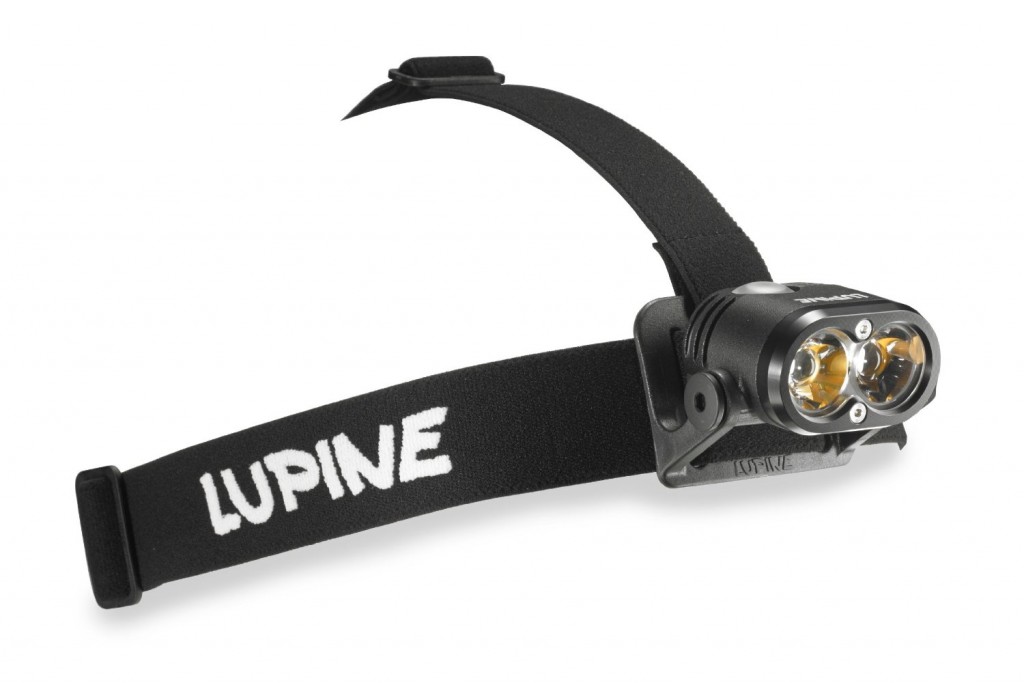 The Lupine Lighting Systems Piko X Duo SmartCore Headlamp is quite possibly the most powerful headlamp you can buy for your backpacking needs.
This supercharged headlamp puts out a maximum 1,200 lumens with CREE XM-L2 U2 LED technology, lighting up your world for distances up to 2,000 feet.
The Lupine Lighting Systems Piko X Duo SmartCore Headlamp does not detach to function as a portable flashlight, but it is ideal for active, nighttime hiking, as it rests comfortably on your head while providing massive light power.
Durable and water resistant, the Piko X Duo SmartCore is as good as it gets for outdoor-ready headlamps. You should definitely check it out on Amazon!
Specs:
Price – $485.00
Lumens – 1,200 maximum
Beam Distance – 2,000 feet (609 meters)
Dimensions – 32 x 40 x 24mm
Fenix RC40 Flashlight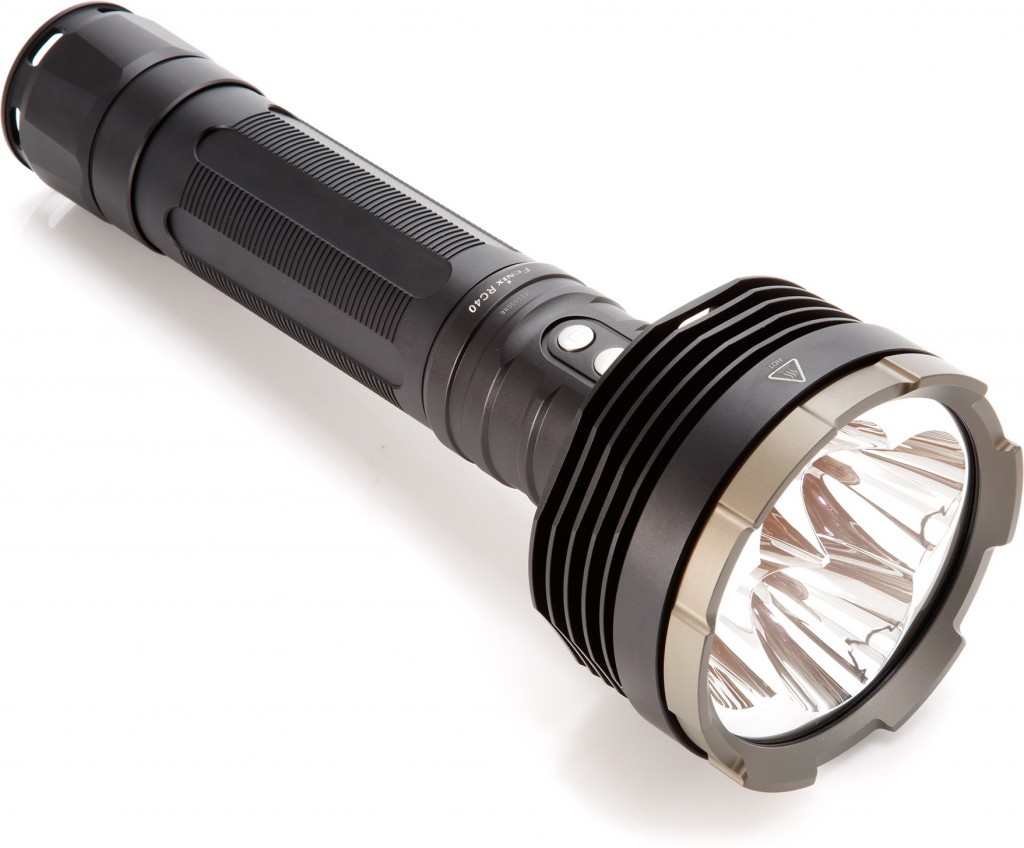 If you know of an outdoor flashlight more powerful and impressive than the Fenix RC40 Flashlight, please let me know, because I haven't seen one.
The Fenix RC40 Flashlight has a beam with a maximum, earth-scorching output of 3,500 lumens, making even the blackest nights look like daylight. The RC40's mega-beam can reach distances of nearly 2,400 feet, and has a 90-degree-wide aperture to light up everything around you.
This flashlight also has excellent durability, and is rated waterproof up to being submerged in 3 feet of water. It also boasts six different settings, including an SOS mode.
The Fenix RC40 Flashlight is the best flashlight you can get if you need extensive power to light up your outdoor travels.
You can learn more about the Fenix RC40 here!
Specs:
Price – $379.95
Lumens – 3,500 maximum
Beam Distance – 2,400 feet (710 meters)
Dimensions – 11.8 x 4.3 inches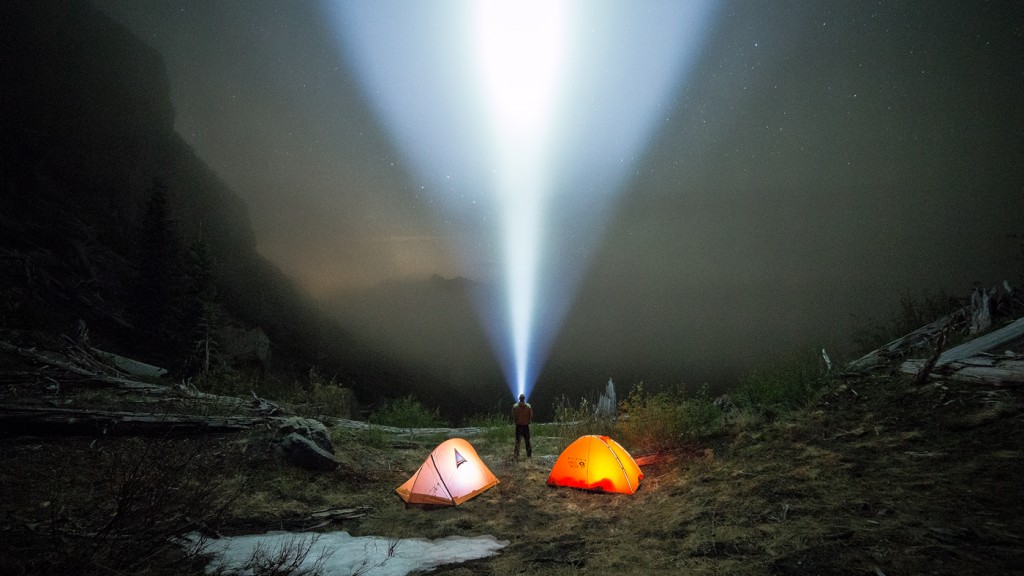 Before going on your next backpacking trip, make sure you have a flashlight that's up to the task. If you ever find yourself in a situation where you need something more than a standard camping flashlight, you'll be very glad to have one of these turbocharged torches.
When shopping for a flashlight for the outdoors, the products mentioned here are your best bets. As always, think about which item best meets your needs, and make an intelligent purchase.
Here's to staying on the light side, no matter how dark the conditions outside may get.