The Best Camping Hammocks
Hammocks have become increasingly popular amongst outdoor enthusiasts, as during the warmer months of the year, a quality hammock can provide a camper with a much more relaxing, comfortable night's sleep than sleeping in a tent on the cold, hard ground.
If you're looking to sleep under the stars, between the trees, you should definitely look into one of the hammocks below, or check out the Amok Draumr Camping Hammock, which I previously reviewed here.
No matter which model you decide upon, all of these hammocks provide plenty of comfort and will reward you with a restful sleep in the great outdoors.
Eagles Nest Outfitters SingleNest Hammock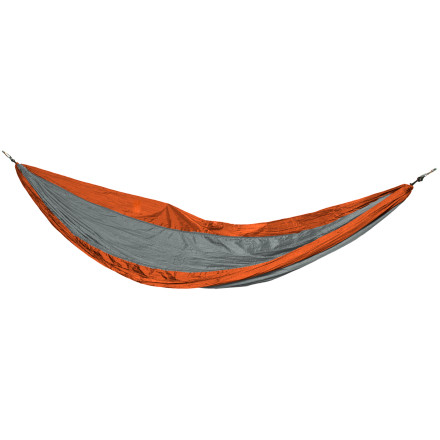 Eagles Nest Outfitters (ENO) is one of the most highly-regarded companies when it comes to making hammocks for the outdoors, as they offer a plethora of different models for different needs. Their SingleNest Hammock is their bestselling single-person outdoor hammock, and for good reason, as it is a great hammock for a great price.
This 100% nylon hammock can support up to 400 pounds of weight – which should be plenty, since I assume you probably weigh less than that if you're partaking in outdoor activities. The SingleNest Hammock can compress to the size of a softball, and weighs only 16 ounces, making it a great hammock to bring along if you are an ultralight backpacker.
With an easy setup and a compact, lightweight design, the ENO SingleNest Hammock is a great buy for casual campers and serious backpackers alike.
Check out the ENO SingleNest Hammock here.
Byer Moskito Kakoon Hammock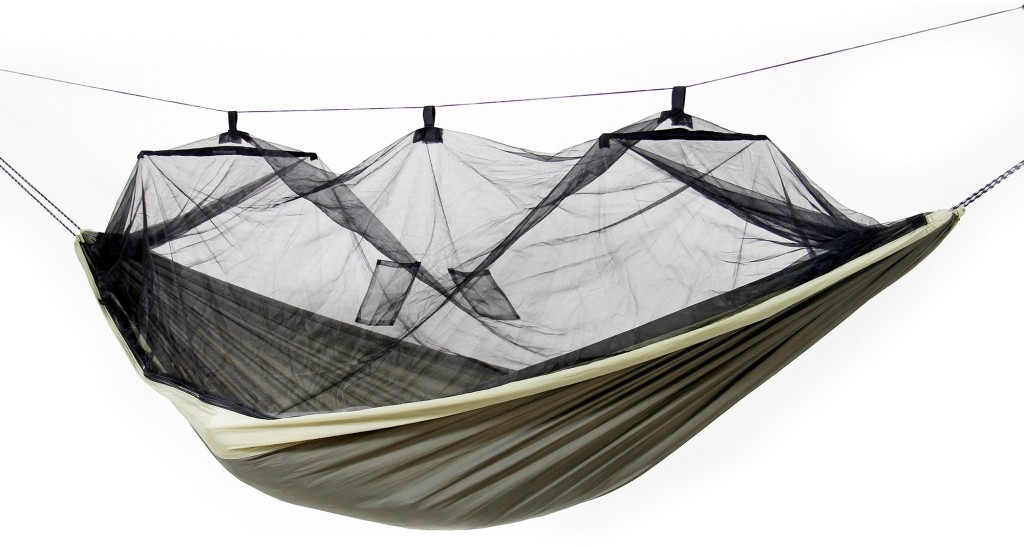 One of the worries many campers and backpackers have when it comes to sleeping under the stars, whether in hammocks or on the ground, is the issue of dealing with bugs. Nothing can ruin a trip outdoors quite like some mosquito or fly bites. But fear not, the Byer Moskito Kakoon Hammock lets you enjoy a solid night's sleep in a hammock without being eaten alive.
The Byer Moskito Kakoon Hammock comes equipped with fine mesh netting and lightweight parachute nylon, keeping you comfortable and bug-free. This hammock is also a very affordable option, costing just $54.95. And we all know you can't put a price on a great night's sleep when you're recovering from a day in the backcountry.
The Byer Moskito Kakoon Hammock is made of nylon and synthetic mesh, and can accommodate one person weighing up to 250 pounds. You can learn more about it here!
Grand Trunk Double Parachute Hammock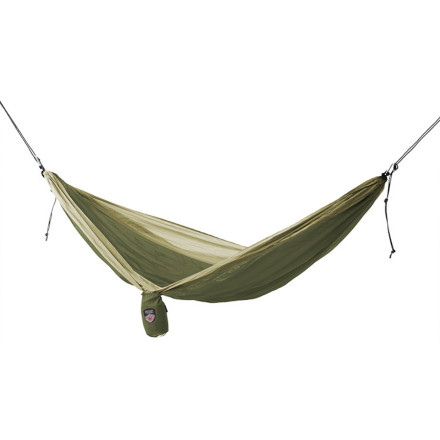 For just $10 more than the previous entry on this list, you can get the Grand Trunk Double Parachute Hammock, which can comfortably fit two people, with a maximum weight capacity of 400 pounds.
Using high-strength nylon parachute fabric and triple stitching, the Grand Trunk Double Parachute Hammock is durable and lightweight, making it a great choice for extended use in the outdoors. The hammock packs down to just 20 ounces, which is very impressive given how spacious it is when holding one or two people.
The Grand Trunk Double Parachute Hammock also has an incredibly straightforward setup that allows you to hang it nearly anywhere that conditions permit. You can head over to Backcountry.com to see more details on this awesome outdoor hammock.
Kammok Roo Hammock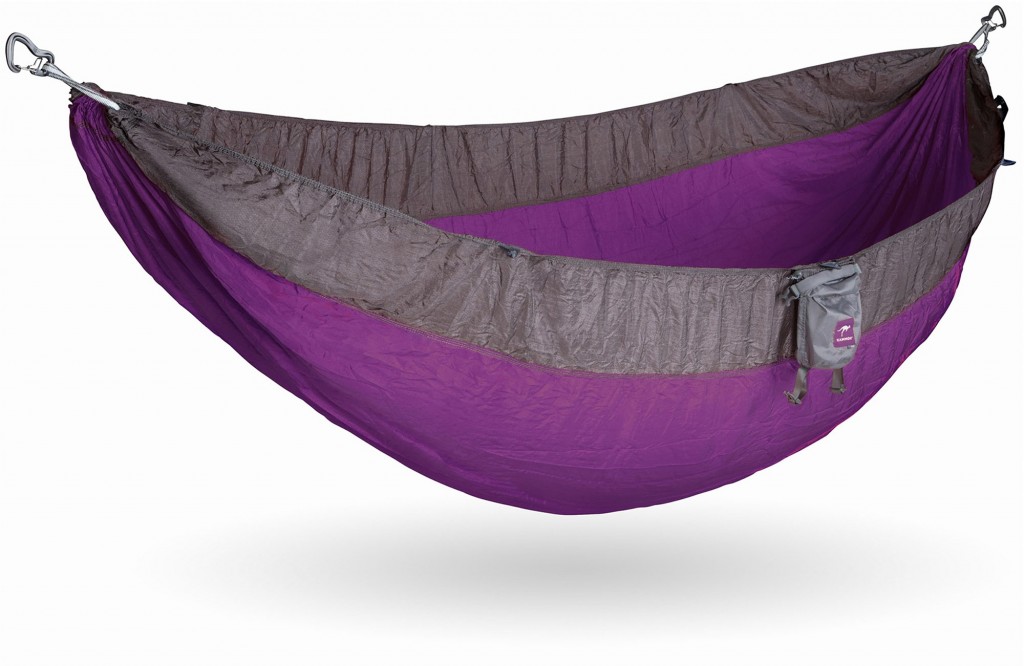 For just under $100, you can upgrade to the Kammok Roo Hammock, which is one of the most versatile, comfortable camping hammocks around. Made of Kammok's patented diamond ripstop LunarWave nylon fabric, this hammock is incredibly lightweight, tear resistant, and breathable.
The Kammok Roo can accommodate up to two people comfortably, and can bear a weight of up to 500 pounds. This hammock can also pack down to the size of a cantaloupe, and weighs only 1.5 pounds when packed down. The Roo is also one of the warmest hammocks for cold weather, and can breathe and cool you down when it gets warm outside.
The best part of buying a Kammok Roo might be that you know you're making a difference, though, as for every one of the hammocks sold, Kammok provides life-saving treatments to five African children diagnosed with malaria in through a partnership with Malaria No More.
Learn more about this incredible company and their incredible hammocks here.
Byer Amazonas Paradiso Double Hammock

The Byer Amazonas Paradiso Double Hammock is arguably the most comfortable hammock you can find for the outdoors, but this hammock is certainly intended for warmer weather exclusively, as it is made of 100% cotton.
The cotton design allows the Byer Amazonas Paradiso to conform to your body and provide optimal comfort, making it a fantastic choice for relaxing nights under the stars. Just be sure that it is not supposed to rain before you take this baby into the backcountry. With a total length of 142 inches, this hammock can easily accommodate two people, and it supports up to 400 pounds.
The Byer Amazonas Paradiso Double Hammock is styled after traditional Brazilian hammocks, hanging low in the middle for a comfortable, cushioned rest.
If you're looking for the most comfortable hammock you can buy, you should definitely check out the Byer Amazonas Paradiso Double Hammock.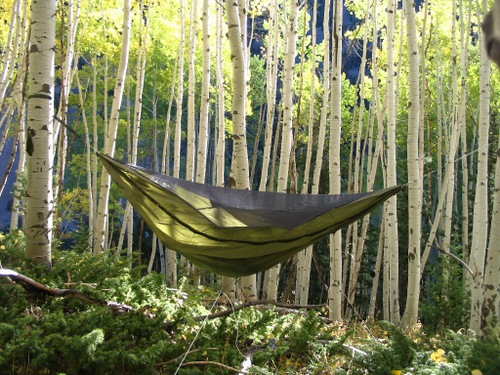 Every serious camper and backpacker should own a hammock, if even just to change things up every now and then when sleeping in a tent gets boring. Hammocks provide a totally different sleeping experience in the outdoors, and can make your time in the backcountry more restful, comfortable, and enjoyable in general.
All of the hammocks mentioned here will allow you to have some of the greatest nights of your life in the backcountry.
Sweet dreams!