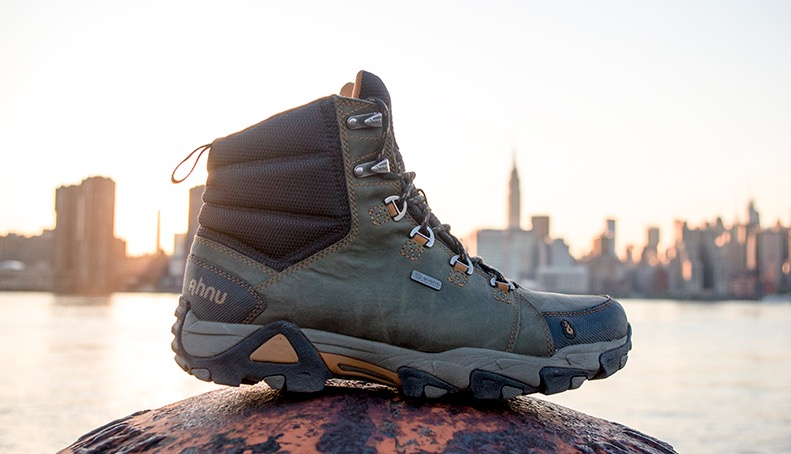 Ahnu Coburn Hiking Shoe
If you're looking for an affordable, comfortable new hiking shoe for this summer season, one option you should definitely check out is the Ahnu Coburn Hiking Shoe. This durable, comfortable shoe from established footwear company Ahnu is designed to keep your feet feeling great during long days hiking around and mountaineering, and won't bust your bank account in the process.
The Coburn is designed to survive long distances and lots of weight, with an incredibly supportive mid-ankle design, ensuring that your ankles will be just as supported as your feet when you're taking part in strenuous outdoor activities. The Coburn's rugged EVA midsole provides excellent balance, durability, and flexibility, with its TPU dispersal plates and TPU arch support, which provide flexibility while keeping stability at a maximum. The toes and heel of the shoe are protected by sturdy rubber bumpers, keeping your digits injury-free.
The Coburn's outer sole and tread are made to provide excellent traction and stability while traversing all sorts of terrain. The tread utilizes a cleat-like design with multi-directional lugs and wide grooves that will help you stay upright and sturdy on any trail. These features also serve to shed mud and keep the tread debris-free in any weather.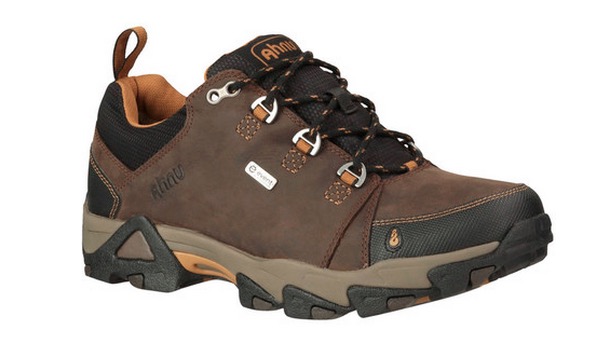 The Ahnu Coburn shoe also does an excellent job at protecting your feet from any sort of weather, as the upper parts of the shoe are comprised of waterproof full-grain genuine leather that rises two inches above your ankle. However, the leather is not just designed to keep moisture out, eVent waterproof, breathable hydrophobic membranes allow the shoes to breathe and wick moisture just as effectively as they prevent moisture from getting in.
The Ahnu Coburn gets more comfortable as you wear it, molding to your feet and helping you find the perfect step every time. At 14.4 ounces, the Coburn is also super light and will keep your feet feeling unburdened during hours of hauling a backpack around. The shoe's breathable and flexible design allows you to stay comfortable on the trails for days on end, and the shoes hold up incredibly well, even after taking repeated beatings in the backcountry.
At just $144.95, the Ahnu Coburn is much more affordable than many of its competitors, and will prove to be a durable, versatile shoe that will keep your feet happy through years of hiking and backpacking. If it sounds like the shoe for you, check out the Ahnu Coburn here!

Where to Buy
Help support Glacier National Park Travel Guide by purchasing the Ahnu Coburn Hiking Shoe through one of our partners: