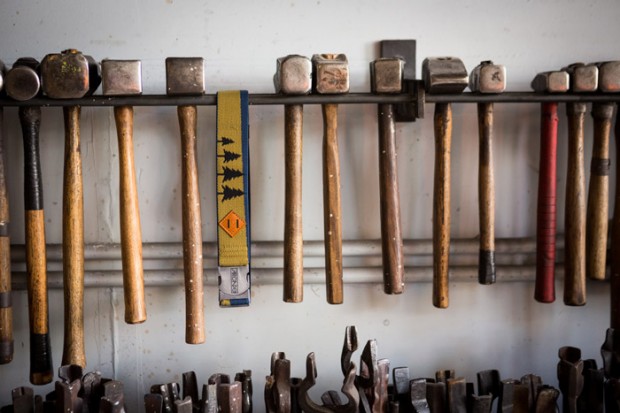 Arcade Belts: Built for the Outdoors
When getting ready for a trip outdoors, you likely spend a lot of time checking and preparing your gear. You have to make sure you have a good pack, essential items, and of course, some quality apparel. But while you're putting all of that time into ensuring that you have the right jacket, right pants, right boots, and so forth, there is one clothing item that probably doesn't cross your mind: a quality belt.
However, a good belt can make a big difference when you're hiking around for hours on end. Using any old belt is not the ideal way to stay comfortable and flexible while you're in the backcountry. The guys at Arcade Belts realized this, and began a company that does one simple thing: they make quality, durable belts that are specifically designed for the outdoors.
Made for active lifestyles, belts like Arcade's signature Blackwood Belt are ideal for your next hiking or backpacking excursion. The company is committed to providing outdoorsmen and women with belts that are perfectly suited to their rugged lifestyles. The Blackwood Belt, fashionably decorated with pine trees, is the company's ideal backcountry belt, with comfort and simplicity that you won't find elsewhere.
The Arcade Blackwood Belt is designed for life on the go, with the company's simple LockFit Speed buckle that allows you to fasten the best and release it without having to remove or adjust layers. The belt is made with ComfortFit elastic, which ensures a perfect fit, all day long, without any loosening or tightening. Unlike traditional leather belts, you don't have to pick the notch that's closest to your waistline; rather, Arcade Belts contour directly to your waistline.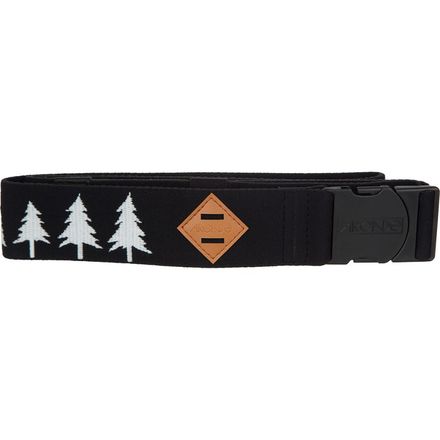 In addition to their superb fit, Arcade Belts are known for being extremely durable. Unlike traditional fabric and leather belts, Arcade Belts are designed to not wear down and denature over time. Through repeated tough use and all sorts of weather, Arcade Belts hold their own, keeping the same great fit and comfort without any rips, tears, or fraying.
While the Arcade Blackwood Belt is the model that is specifically designed for outdoorsmen and women, the company offers a wide range of other belts that can fit all sorts of different needs and styles. You can see Arcade's full line of products here.
So, before your next hiking or backpacking trip, don't neglect your waist! Get one of these excellent belts today!
Help support Glacier National Park Travel Guide by purchasing Arcade Belts through one of our partners: