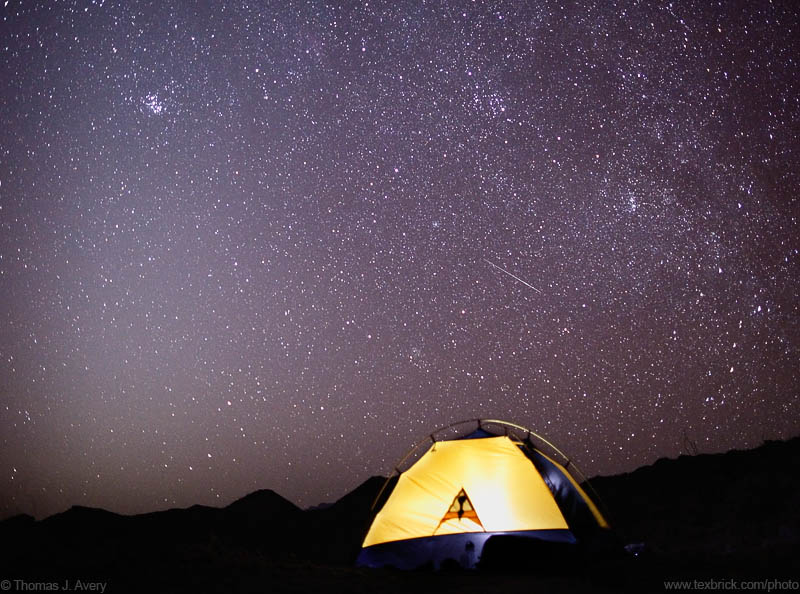 Getting a comfortable, restful night's sleep while you're out in the backcountry is absolutely essential to keep you charging hard during an extended backpacking trip.
Accordingly, the equipment you choose to use while sleeping outdoors can be critical. While there are a lot of factors to consider when choosing sleeping materials, many backpackers come back to one question that doesn't have a black-and-white answer – are sleeping bags or quilts better the better option for staying warm and lightweight while you sleep in the great outdoors?
As I said, there's not really an easy answer here, so I'll address the pros and cons of both options, and provide some great recommendations for each. From there, it's up to you and your personal preference in deciding which route to go!
Sleeping Bags for Backpacking
Many experienced backpackers are quite fond of mummy bags – complete with full-body protection and insulating hoods. However, these bags are generally suited to extremely cold weather, and might be superfluous and even uncomfortably hot if you're not in temperatures that necessitate ubiquitous insulation.
Nonetheless, sleeping bags are a superb option for cold-weather backpacking, and if you find yourself spending the night on a frigid slope, you'll be glad to have one. Most sleeping bags are very lightweight and compressible these days, while maintaining excellent heat ratings in even the most extreme temperatures.
If you prefer sleeping bags to quilts, you can't find much better than the bags listed below.
Marmot Plasma 15 Sleeping Bag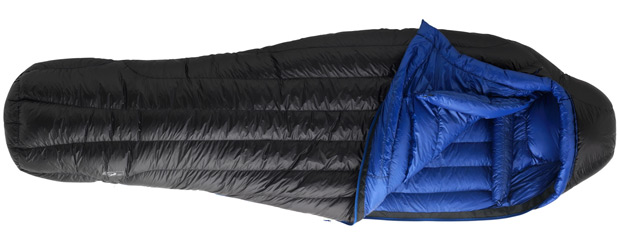 Picked by many outdoor publications as the best widely-produced mummy bag in the world right now, the Marmot Plasma 15 Sleeping Bag is an elite, lightweight sleeping bag that is rated to keep you warm in temperatures as low as 15 degrees Fahrenheit.
With 875-fill-power, waterproof goose down, the Marmot Plasma 15 is ideal for nearly all climates that don't dip into the single digits.
The Marmot Plasma 15 weighs only 2 lbs, ensuring that its presence won't be felt on your back during your daytime activities, while still packing all sorts of heat-retaining technology in its lightweight design.
Learn more about the Marmot Plasma 15 here!
Big Agnes Summit Park Sleeping Bag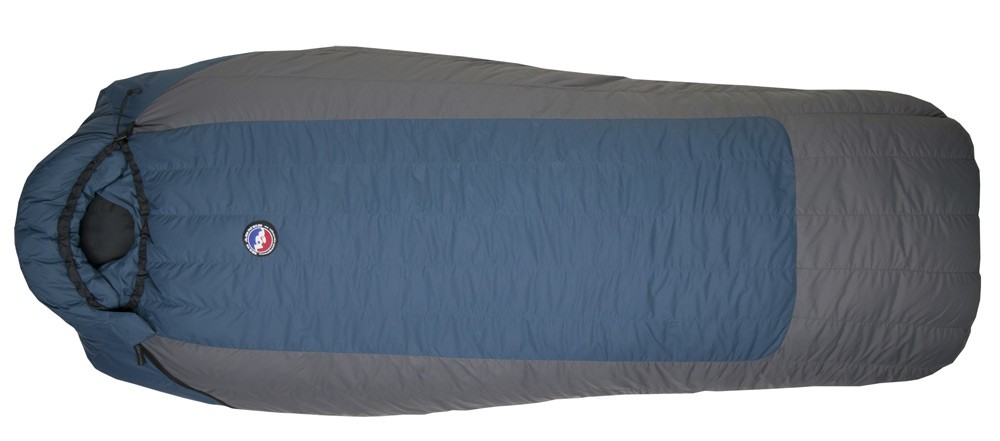 Another elite down sleeping bag – which is also guaranteed to keep you warm in temperatures as low as 15 degrees Fahrenheit – is the Big Agnes Summit Park Sleeping Bag.
With a weight of 3 lbs, 11 oz, the Big Agnes is a little heavier than the Marmot Plasma 15, but it also costs nearly half the price, and offers essentially the same protection.
The Big Agnes Summit Park has the unique feature of existing as a sort of mummy bag/quilt hybrid, as it leaves out the bottom insulation.
Fear not, bottom insulation is largely superfluous anyway, as down compressed by your body weight loses most of its insulating value. Doing away with this unnecessary down saves some weight, and also saves you money.
The Big Agnes Summit Park Sleeping Bag is available here.
Western Mountaineering Antelope MF Sleeping Bag

The Western Mountaineering Antelope MF Sleeping Bag is the warmest bag on this list, rated for temperatures as low as 5 degrees Fahrenheit.
Weighing only 2 lbs, 5 oz, the Antelope MF bag is incredibly light and incredibly warm. With 26 ounces of down fill, this sleeping bag is guaranteed to keep you toasty during the coldest nights, unless of course you're backpacking through the Himalayas or Antarctica.
Many experts agree that the Antelope MF Sleeping Bag is the best of the best when it comes to a lightweight, extreme temperature bag.
You can learn more about this excellent sleeping bag here.
Quilts for Backpacking
While sleeping bags, especially with today's excellent technology, are becoming more and more manageable, many of them still do not match the ultralight, ultra-versatile benefits that quilts can provide in the outdoors.
What's more, in temperatures that don't necessitate the best cold-weather technology available, quilts are preferable, as they are much easier to pull back when you get a little too warm.
Here are some of the best backpacking quilts available right now.
Mountain Laurel Designs Spirit Quilts

Mountain Laurel Designs Spirit Quilts are not rated for the extreme cold that many mummy bags are, with a temperature rating down to 28 degrees Fahrenheit. But for many backpackers who prefer going outdoors during the summertime, that is not necessarily an issue.
This ultralight quilt weighs only 1 lb, 3 oz, and compresses into nearly nothing, leaving extra room in your backpack for other essentials.
If you're used to mummy bags and doubt that a hat is enough to keep your head warm, Mountain Laurel's APEX Baclava is another great add-on to your sleeping supplies.
If you're the kind of backpacker that doesn't often venture into the extreme cold, the Spirit Quilt is probably ideal for you. You can check out these quilts and other great Mountain Laurel products on their website.
Sierra Designs Backcountry Quilt 800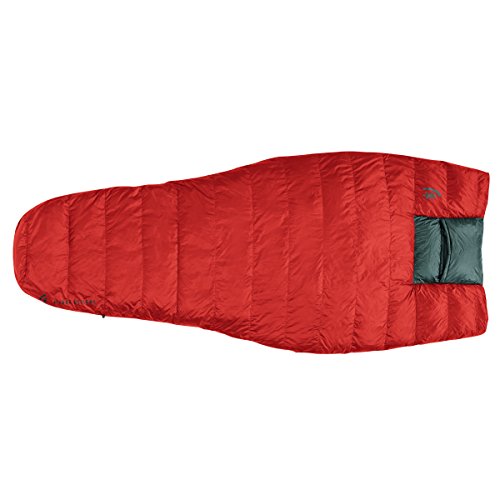 If you need a quilt that's rated for moderately cold temperatures with an oversized design to promote ultimate flexibility and comfort, you can't do much better than the Sierra Designs Backcountry Quilt 800.
Stuffed with 800-fill duck DriDown, this quilt is rated for temperatures as low as 30 degrees Fahrenheit, and is made of comfortable nylon taffeta. This quilt also weighs only 1 lb, 7 oz, giving credence to its lightweight design.
The Backcountry Quilt 800 also comes with some unique features to help you get a good night's sleep in varying conditions; it boasts a retractable, hideaway hood, and even built-in, corner "mittens" and arm warmers for side-sleepers that want to keep their extremities at optimal temperatures.
If you think the Sierra Designs Backcountry Quilt 800 can fit your lightweight backpacking needs, head over to Backcountry to learn more!
NEMO Siren Sleeping Quilt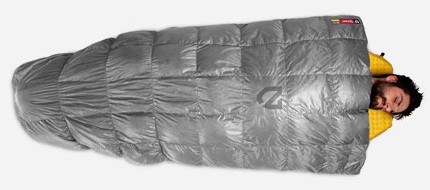 If you're looking for the premier lightweight backpacking quilt, you need to look no further than the NEMO Siren Sleeping Quilt, which weighs barely one pound.
In this incredibly lightweight package, the NEMO Siren Sleeping Quilt packs in 850-fill goose down, and is rated for temperatures that dip into the low 30-degree Fahrenheit range. This quilt is also waterproof, shielding you against unpredictable weather.
Weighing just 1 lb, 2 oz, the NEMO Siren Sleeping Quilt is the lightest quilt or bag featured on this list, and is one of the lightest you can buy in general. Needless to say, it's also extremely compressible, fitting snugly in your backpack.
If you're looking for one of the best, lightest quilts on the market, check out the NEMO Siren here!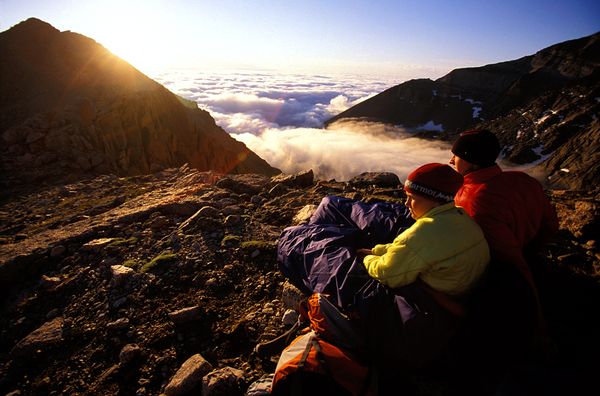 So now that you have excellent options to choose between in quilts and in sleeping bags, the ultimate decision rests with you and what you need out of your backcountry sleep equipment.
If you're looking for the latest and greatest in cold-weather technology, hooded mummy-bags might be your best bet. As a general rule, they're more insulated, providing vital warmth for the freezing nights you can experience in high-altitude backpacking excursions.
While the belief that sleeping bags are necessarily more cumbersome than quilts is becoming antiquated by new, lightweight technologies, sleeping bags are still typically a little bit heavier than quilts, but it's much closer than it used to be.
Meanwhile, if you're looking for efficiency and ultralight performance, quilts are probably the way to go. While the ones mentioned in this article aren't designed for the coldest of the cold climates, they will still do the trick for the average backpacker. And of course, you can always add on and accessorize if you find the need for more protection than quilts tend to offer.
At the end of the day, no matter which type of sleep system you decide on, you can't go wrong with any of these excellent products.