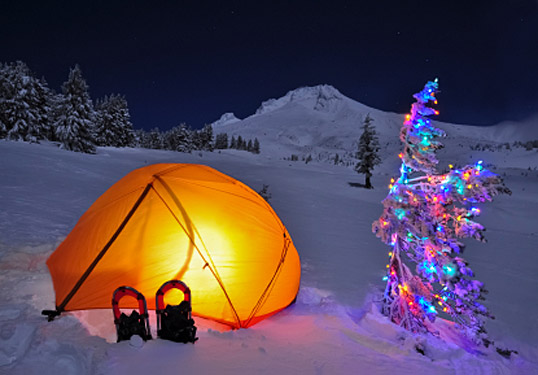 The holiday season is upon us. If you are anything like me you would just as soon skip all the traditional festivities to and use the vacation time to explore one of the best places in the world— the Rocky Mountain wilderness.
However, until I can convince my family that a winter camping trip in -20 degree weather is the best possible family activity, my only option is to find the silver lining in all this holiday madness.
A very bright silver lining is the deep holiday discounts on my favorite outdoor gear.
Best Black Friday Outdoor Gear Sales
From jackets, hats and scarves to camping stoves, headlamps and backpacks, sites like REI, Backcountry and Amazon have everything you need to spend 2015 playing in the Rocky Mountains.
I scoured these deal sites and picked out a few of the best items at the lowest prices so you can spend less time searching on Black Friday and more time scoring the gear you'll need to fill this year with your best outdoor adventures yet.
Best Black Friday Outdoor Gear Deals From REI
Starting on Black Friday (November 28th) through the weekend, get up to 50% off top REI brands. A REI Holiday Sale sneak peak, showed multiple very promising sale items.
In the camping department, the MSR Pocket Rock Backpacking Stove (normally $39.95)  is on sale for only $19.99,  Black Diamond Cosmo Headlamps are discounted to $17.93 from $29.95 and the REI Flash 22 Pack backpack is on sale for only $28.99.
Several Garmin GPS devices are on sale for 30 to 50 percent off as well. The Garmin eTrex 30GPS, Garmin Vivofit Wireless Tracker and Garmin Forerunner GPS Heart Monitor are all included in the sale.
There are numerous awesome items in the REI Black Friday Sale. Among everything that will be on sale, three stood out to me as exceptionally good deals.
Black Friday Sale on REI-Brand Synthetic Down Insulated Jackets
All REI-brand Revelcloud Jackets are discounted 40% for Black Friday.
The jackets, available in men's, women's and children's versions, insulate against the cold thanks to 60g of synthetic down. Water-repelling, wind-resistant recycled outer fabric offers even more winter protection.
Lightweight enough to fit in its own pocket, this is a great addition to your ultralite backpacking wardrobe.
Get the Revelcloud Women's Synthetic Down Jacket and Men's Synthetic Jacket for $90 and the Reveldown children's insulated jacket for $48.
Discounted Big Agnes Sleeping Pads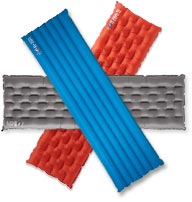 Big Agnes makes some of the best sleeping pads for backpacking and camping around.
Usually upward of $200, all Big Agnes Sleeping Pads will be on sale for 30% off come Friday.
The Big Agnes pads range in performance and best use. The Big Agnes Triple Core Air 4-Season Camping Pad, for example, features a layer of closed foam to keep you warm in temperatures as low as 0°F and is designed for winter Rocky Mountain camping and backpacking trips.
Meanwhile, the lightweight Big Agnes Air Core Sleeping Pad packs down to almost nothing and is designed for summer backpacking trips.
Discounted Salomon Quest 4D Gore-Tex Hiking Boots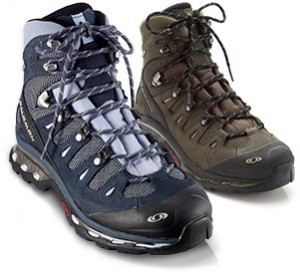 Black Friday is a great time to get a deal on a pair of high performance hiking boots, which can cost hundreds of dollars.
At REI, the Salomon Quest 4D Gore-Tex Hiking Boots are on sale for $159.99 from $230.
These boots have the lightweight feel of a trail-running show with the stability and performance of a hiking boot.
Get the Women's Solomon Quest 4D Gore-Tex Hiking Boots and Men's Hiking Boots at discounted prices Friday so they can carry you through hiking trails the rest of the year.
Don't forget to check out the rest of the REI Black Friday deals for discounts on some of the store's top brands.
Backcountry Black Friday Shopping Deals
Save upwards of 50% on everything from snowboards to climbing ropes during the site-wide Backcountry Holiday Sale.
Men's apparel and women's apparel currently on sale for 50% off include the Women's Flylow Gear Charlie Jacket and the Men's Burton Bionic 2L Insulated Jacket.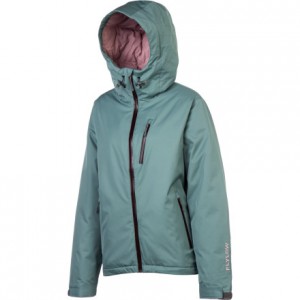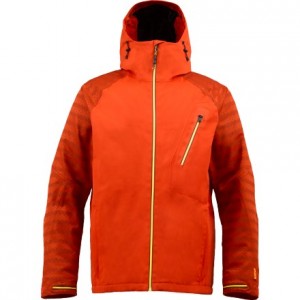 Men's Fleece, Women's Fleece, men's hiking boots and women's hiking boots and much more are deeply discounted.
Some deals that stood out are the discounted tents, affordable sleeping bags and sales on backpacks.
Holiday Sale On Tents
Everything from Marmot Tents to North Face Tents are included in the Backcountry Holiday Sale.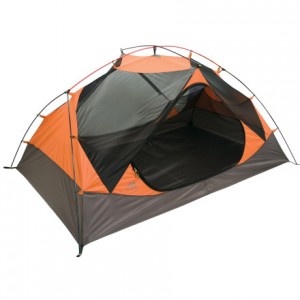 One tent that stands out is the ALPS Mountaineering Chaos 2-Person, 3-Season tent, on sale for 35% off.
Fitted with the necessities — mesh walls, full-coverage fly, storage vestibules, etc.  — this tent will shelter you well for spring, summer and early fall.
Normally $259.95, get the tent for only $168.97 Black Friday through Cyber Monday.
Sleeping Bag Sales
This holiday season Backcountry has discounted sleeping bags and pads from top brands, including Mountain Hardwear, Mountainsmith and Sea To Summit.
Some of the best deals are the discounted Marmot sleeping bags.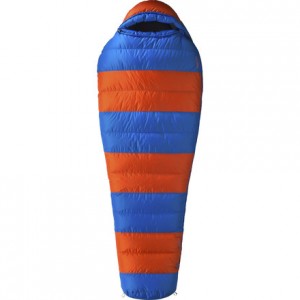 My favorite is the Marmot Meteor Penguin 15 Degree Down Sleeping Bag.
On sale for $224.21 from $318.95, this mummy bag is insulated with 700+ fill goose down that keeps you warm in temperatures as low as 15 degrees.
With a weight of only 2 lbs 7 oz, it is a great option for winter backpacking.
Plus, check out the retro pattern — perfect for camping under the stars in a place like Montana or Utah.
Discounted Backpacking Backpacks
Dozens of backpacking packs and daypacks, from brands ranging from Gregory to The North Face are on sale for the holidays.
If you are going to splurge for a new pack, however, you might as well go for the creme de la creme, which in the world of backpacking is an Osprey Pack.
It can be hard to find discounted Osprey packs so when you find one you should snatch it up immediately.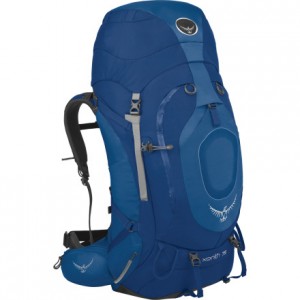 For backpacking, the Osprey Xenith 75 Backpack is a great option. On sale for $230.96 (30% off its original $230.96 pricetag), this 70 lb bag has all the bells and whistles you'll need for your next backpacking trip.
Backed by Osprey's lifetime guarantee and the brand's reputation for unbeatable performance, this is a deal that will last you a lifetime.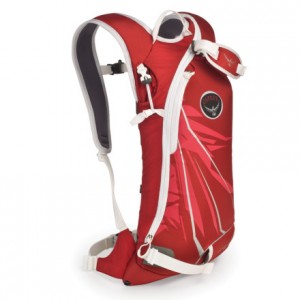 For Wyoming day hikes or Colorado power days, the Osprey Karve 6 Backpack is a great option.
On sale for only $43.42, this little pack features a hydration bladder compartment, a supportive back panel and specialized pockets and straps for a range of Rocky Mountain activities.
Amazon Black Friday Outdoor Gear Sale
On Amazon, there are — not surprisingly — hundreds of sports and outdoor products on sale for Black Friday.
Sifting through all the products was a bit of a challenge but I think I found a few that just might be must haves for your year ahead exploring the Rocky Mountains.
Discounted Columbia Softshell Jacket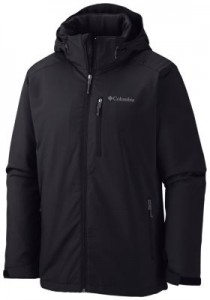 The Columbia Men's Gate Racer Softshell Jacket , normally $150 on Amazon is on sale for only $99.99.
The polyester, water-resistant, is lined with cozy fleece and designed to stretch and breath, so you can remain active as you wear it.
Additional features include zippered hand and chest pockets and an adjustable hood and cuff tabs.
Available in Black, Navy, Graphite and Boulder colors.
UltraBright Weatherproof 260 Lumen Lanter
If you have ever been on a Rocky Mountain camping trip you know that the night can be dark, often so dark that a headlamp or traditional flashlight just won't do the trick.
In these cases, a high performance lantern is your best bet to get you through the night.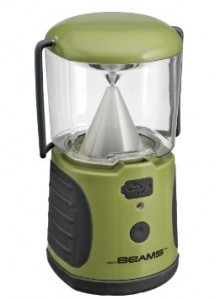 Thankfully, Amazon has a great camping lantern included in its 2014 Black Friday sale.
Get the Mr. Beams MB470 UltraBright Weatherproof 260 Lumen LED Lantern for only $29.99.
The lantern's three LED lights provide 30 hours of lights and thanks to a USB charging system, never need to be replaced.
Be sure to check out the rest of the Amazon Black Friday Sales for more gear to prep you for camping and hiking season.
Happy Holidays everyone! Can't wait to hear how your holiday gear holds up on the trails!