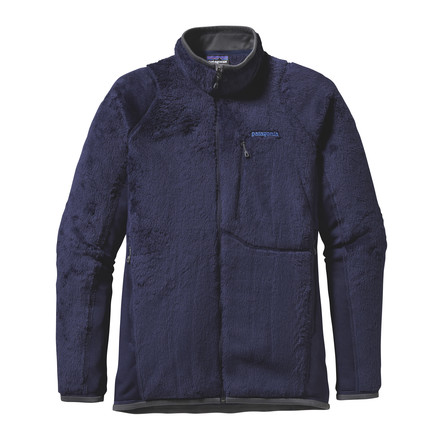 Fleece is one of the most versatile materials you can have in a jacket when you're out in the backcountry. It's not too thick and cumbersome, but it can keep you warm very easily when the temperatures begin to dip.
There are multitudes of fleece jackets on the market, but we've picked some of our favorite fleece jackets for men and women for the year ahead.
Best Fleece Jackets for Men
The two jackets below, in my personal experience, are the best fleece jackets that men can buy for versatile outdoor wear. Always make sure you know what your specific needs are in a jacket before making a purchase, but these fleeces are good for backpackers of all skill levels.
Patagonia R3 Fleece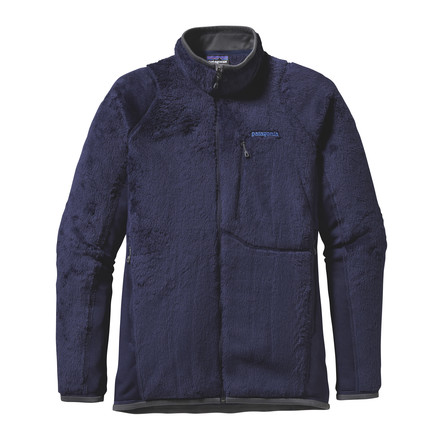 The Patagonia R3 Fleece Jacket is one of the most popular fleeces on the market, and for good reason. Patagonia is one of the most reliable brands out there, and they uphold their reputation with this quality men's fleece.
Made with Polartec Thermal Pro fabric grid fleece, the R3 is a lightweight (15 oz) fleece that will keep you warm in some of the most adverse conditions. With wicking technology and a breathable design, the jacket will also make sure that you don't overheat and get covered in sweat, either.
The versatility of the R3 allows you to wear it on brisk mornings and frigid evenings alike, while resting assured that your body temperature remains at a comfortable level.
You can buy the Patagonia R3 Fleece for $152 on Backcountry.
Mountain Hardwear Monkey Man 200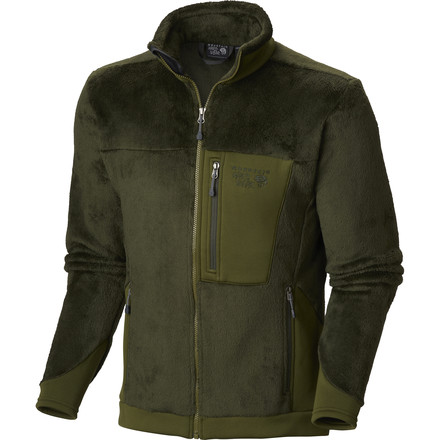 The Mountain Hardwear Monkey Man 200 is another excellent fleece jacket, for an even lower price than the Patagonia R3.
Made with the uniquely-titled Polartec Monkey Phur, the Monkey Man 200 is unlike any other fleece you can buy, and is definitely the softest, most comfortable fleece you'll find. But the Monkey Man 200 is known for more than its incredible comfort; with MicroClimate zoning and plenty of microfiber stretch panels, the Monkey Man 200 is a very versatile fleece.
While this jacket isn't quite as warm as the Columbia R3, it is definitely the most comfortable fleece jacket out there. You might find yourself wearing the Monkey Man 200 all the time, not just for backpacking. It's that soft.
Check out the Monkey Man 200 here!
Best Fleece Jackets for Women
While a lot of fleece jackets can fit the needs of both sexes, the two fleece jackets below were designed specifically for women. These fleece jackets provide all the features that a female backpacker would possibly need in the great outdoors.
Patagonia Hybrid Women's Fleece Jacket
Just as is the case for men, Patagonia is one of the best in the production of women's fleece jackets. This hybrid fleece is built specifically for female backpackers and outdoor adventurers, providing exceptional warmth and versatility for any conditions.
This jacket is also equipped with a Polartec Thermal Pro fleece body that helps regulate your core temperature, making it ideal as a mid-layer in the freezing cold or an outer layer on warmer todays. It has a relaxed fit, providing comfort and flexibility during strenuous activities.
While this jacket is a little more expensive that some fleece options, the cost is worth it – you're getting a top-of-the-line fleece from a top-of-the-line outdoor company.
Learn more about the Columbia Hybrid Fleece here!
The North Face Denali Fleece Jacket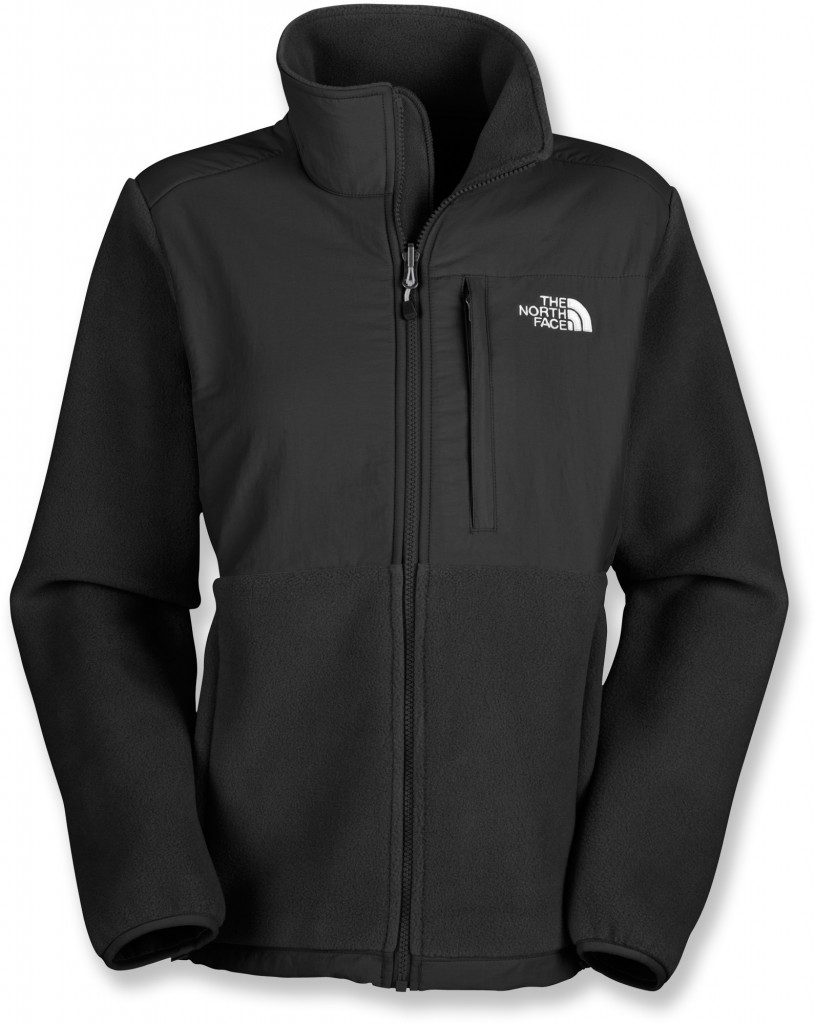 The North Face Denali series is well-known for being one of the best fleece product lines around. Like the Patagonia Hybrid jacket, the Denali fleece is also very versatile, and can serve as an outer layer or a mid layer depending on conditions.
Made of 87% recycled Polartec 300 Series fleece, the Denali jacket is both environmentally-conscious and practical for all conditions. In addition, it's water-resistant, making it a viable option in snow, rain, and everything in between.
Just because the North Face Denali Fleece is one of the more recognizable jackets around doesn't mean it's not one of the best.
You can see more specs on the North Face Denali Fleece here!
No matter what jacket you choose to go with, you can't go wrong with any of these fleeces. Fleece is one of the most valuable fabrics for any backpacker, and you should always have a fleece layer with you on any extended trip in the outdoors.
Happy backpacking!