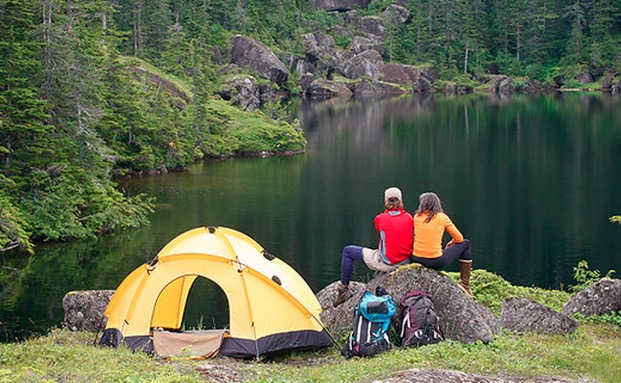 Three Season Tents for Summer Camping
When you're searching for a tent for the summer months, your needs are going to be much different than when you are searching for a tent that you can use year-round and in cold weather. Tents are generally rated as to how many seasons they can withstand.
For example, a four season tent is designed to handle snow and extreme cold, whereas three season tents are usually good for summer, with a little bit of spring and fall mixed in, depending upon where you live. Accordingly, if you're looking for a great tent for the summertime, there is no reason to get anything other than a three season tent.
Of course, summer is just around the corner. So, we wanted to highlight some of our favorite three season tents in advance of the warmest months of the year.
When you don't need a whole lot of protection – during the summer you usually won't – you should opt for a three season tent that is as lightweight and durable as possible. After all, you want to stay as lightweight as possible unless you have a great reason not to.
With that said, here are five tents that are perfect for summer use. These lightweight, three season tents will ensure that you are all sorts of comfortable when you're camping in the summer heat!
Stoic Templum 4 Tent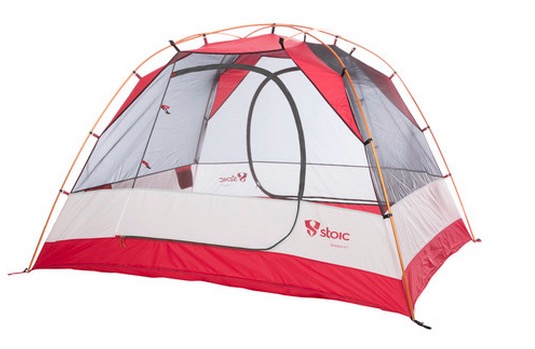 The Stoic Templum 4 Tent is perfect for three season use and can accommodate four campers very comfortably. If you plan on going camping with your family or car camping, this tent is perfect for the occasion.
The Stoic Templum 4 Tent is exceedingly easy to set up, taking just seconds to pitch with its simple four-pole design. The tent 195T nylon taffeta fly and floor are certified to be waterproof, so if the weather turns foul in the summertime, you will still be protected against the elements.
With a fully mesh body, the Stoic Templum 4 keeps bugs out and allows plenty of airflow for those hot summer nights. The tent is extremely breathable and won't allow condensation to become an issue while you sleep.
If you're looking for a great summer tent that can accommodate your whole family, definitely check out the Stoic Templum 4 Tent here!
Marmot Tungsten 2P Tent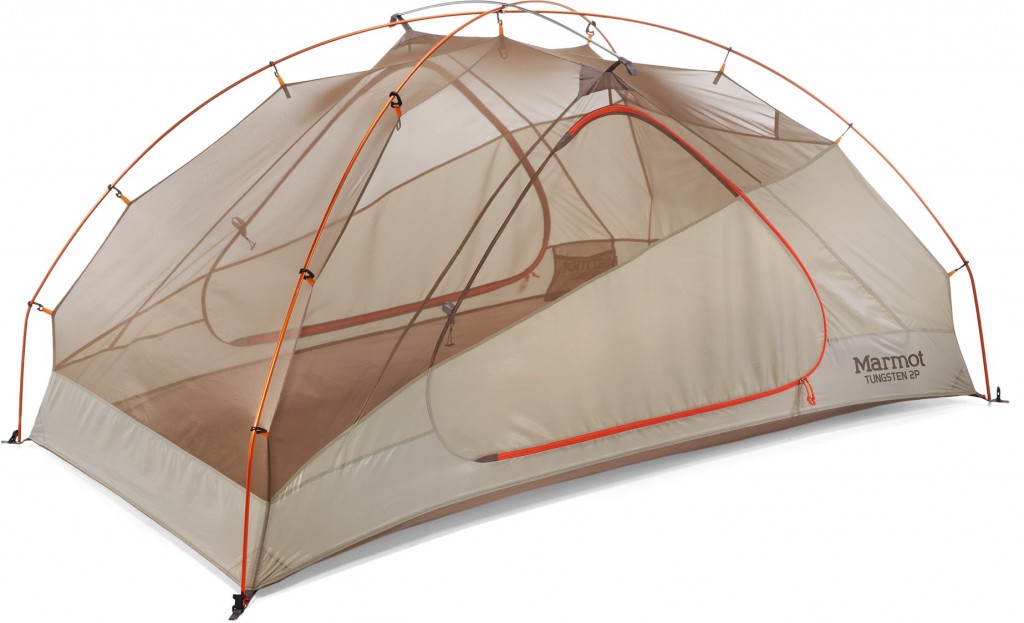 The Marmot Tungsten 2P Tent is a two person tent designed primarily for summer usage. This highly-rated three season tent excels at breathability and is guaranteed to keep you comfortably cool on even the warmest nights.
The Marmot Tungsten 2P Tent utilizes a spacious, volume-optimizing design that allows for specific sleeping zones and plenty of interior volume for livable space. This tent is easy to set up, and equally easy to enter and exit, as the vestibule areas and easy nylon zipper pulls make the Marmot Tungsten 2P Tent extremely accessible.
This tent is a favorite of ultralight backpackers as well, as theMarmot Tungsten 2P Tent weighs in at just 4 pounds, 13 ounces. This weight, combined with its easy setup and comfortable accommodations for two people, serves to make the Marmot Tungsten 2P Tent one of the best choices for backpackers of all skill levels and interests.
Check out the Marmot Tungsten 2P Tent here!
Kelty TraiLogic TN2 Tent
Another two person, three season tent that is great for all summer camping situations is the Kelty TraiLogic TN2 Tent. This lightweight tent uses an all-mesh design to give you a little bit of protection while keeping you cool as a cucumber while you rest in the backcountry. The mesh protects you against insects exceedingly well, while the tent's rainfly can make sure the elements don't affect you, should you happen to encounter some unfortunate weather.
The Kelty TraiLogic TN2 Tent is a featherweight 4 pounds, 4 ounces, making it an ideal choice for those who prefer to keep it ultralight when they are camping or backpacking. However, the Kelty TraiLogic TN2 Tent doesn't sacrifice any performance in exchange for shedding the pounds down to a minimum, as this tent is still certified for use in three seasons.
A cool feature with the Kelty TraiLogic TN2 Tent is the company's patented "Stargazing Fly," which allows you to get a full vista of the nighttime sky, even while you're in your tent.
For a truly unique summertime tent, definitely take a look at the Kelty TraiLogic TN2 Tent. You can learn more here!
MSR Hubba Hubba NX Tent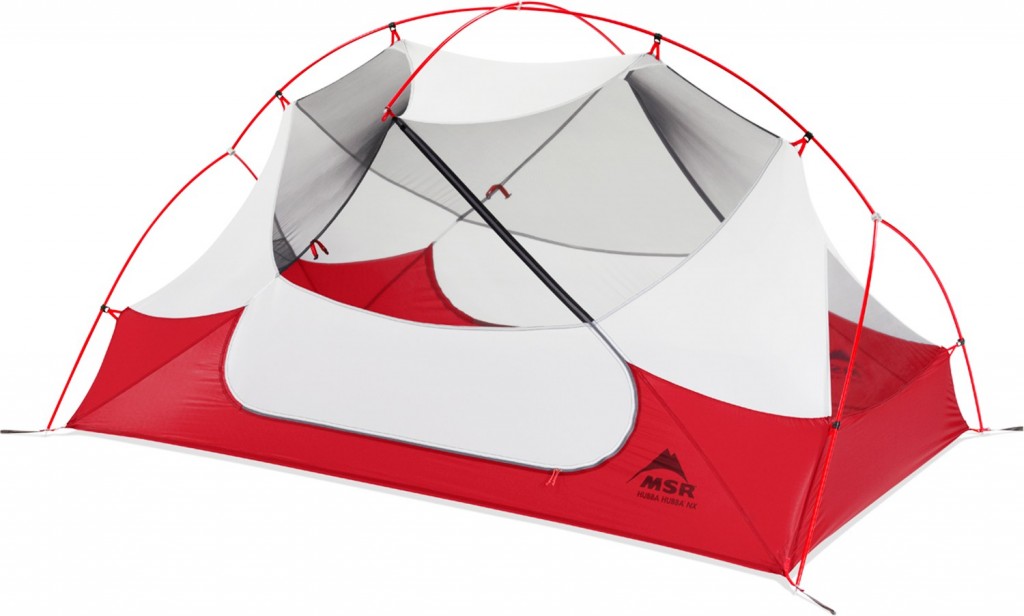 Weighing just 3 pounds, 7 ounces, the MSR Hubba Hubba NX Tent is an incredibly lightweight tent that will fulfill all of your camping needs in the summertime. The MSR Hubba Hubba NX is also certified for three season use, and it can comfortably fit two adults.
Despite its super light weight, the MSR Hubba Hubba NX Tent is more than capable of serving as your sole summertime shelter. The tent uses MSR's StayDry technology, with doors designed to ensure water doesn't drip into the tent when the doors are opened. The tent also features rainfly vents and venting vestibules that help you stay dry – both from the elements and from condensation you may cause.
Perhaps most impressively, the tent can be used with MSR's patented Fast & Light setup option, which utilizes just the rainfly, poles and, footprint, reducing the tent's weight to an incredible 2 pounds, 2 ounces.
If your main objective in a summertime tent is going as light as possible, you can buy the MSR Hubba Hubba NX Tent here!
NEMO Dagger 2P Tent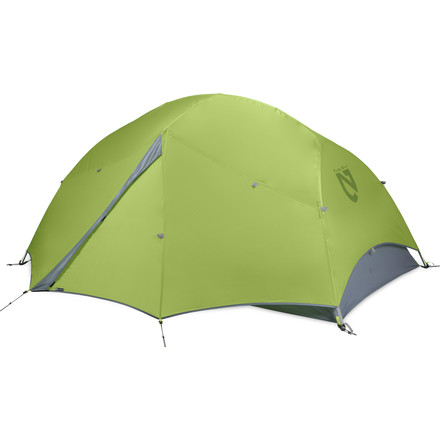 At a standard weight of 3 pounds, 2 ounces, the NEMO Dagger 2P Tent is even lighter than the MSR Hubba Hubba NX Tent, which is really saying something. This tent is pretty close to perfection for ultralight backpackers, and no matter who you are, it will be an idea tent for warm weather camping. The NEMO Dagger 2P Tent is also designed to comfortably fit two people and is intended for three season use, with a definite emphasis on summertime performance.
Constructed out of 20-denier nylon ripstop and no-see-um mesh with a 20-denier, polyurethane-coated fly, the NEMO Dagger 2P Tent is durable and can take on the elements when it has to. However, this tent is definitely geared to serious backpackers and campers who want a comfortable, ultralight shelter in the summertime. The NEMO Dagger 2P Tent is extremely breathable, and it will keep you feeling great in most weather conditions.
In addition to its incredibly light weight, the NEMO Dagger 2P Tent doesn't take up much space either; the tent can be smushed down into its own stuff sack which measures just 19 x 5.5 inches. Accordingly, the NEMO Dagger 2P Tent is just as space-efficient as it is light, and these facts will make a big difference on multi-day camping or backpacking excursions. The NEMO Dagger 2P Tent is not the most affordable tent you can buy – it runs $399.95 – but if you are looking for the ultimate summer tent, you can't do any better.