Best Outdoor Gear of 2014
For everyone who hiked, backpacked, camped or played in any other way in the Rocky Mountains in 2014 — congratulations.
You took advantage of some of the best outdoor recreation areas in the country and took in some of the most spectacular scenery in the world.
Congratulations are also due to the outdoor companies whose products made all of our backpacks lighter, our hikes stronger, our nights in the outdoors more comfortable and our winters warmers.
Outdoor companies stepped up their game this year, with some of the best gear I have ever seen. Here is a sampling of my favorites.
Best New Winter Gear
Some of the most impressive advancements in the outdoor industry were in the winter and snow segments.
A good example are the updates to winter jackets that reduced weight but increased insulation capabilities.
The Outdoor Research Halogen jacket takes this to a new level. 60 grams of PrimaLoft Insulation packs down small enough to fit into the jacket's pocket. A water resistant polyester shell, meanwhile, protects from rain and snow.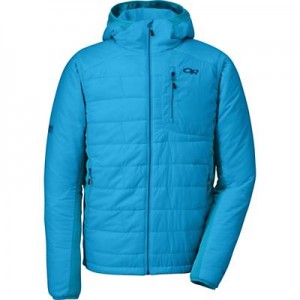 Awarded the Outside Magazine Gear of the Year Award, it is considered one of the top midlayer, lightweight, insulated jackets of the year. And, believe me, 2014 was THE year to release these types of jackets.
The Outdoor Research Women's Halogen Hoody and Men's Outdoor Research Halogen Hoody are available from Moosejaw for around $200.
The Winter gloves released in 2014 were equally innovative.
The GTX Storm Trooper II, for example, has every waterproof, windproof technology you could possibly fit into a regular-sized glove.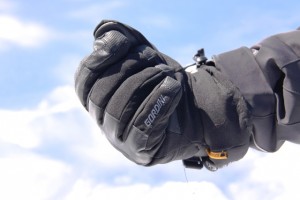 The GTX Storm Trooper glove, available at Amazon for $39-$50, blends Megaloft® insulation, Hydrowick microdenier lining and a GORE-TEX® insert to protect you from anything the Rocky Mountains may throw at you.
Despite all of its protective features and insulation, the glove is surprisingly breathable.
Best New Camping Gear
Every year, it seems, outdoor companies are determined to release such fantastic products that their customers will prefer camp to their own bed.
Exhibit A: The Sierra Designs Backcountry Bed 800 Sleeping Bag.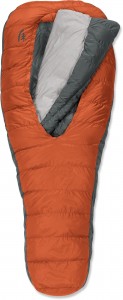 The zipper-less sleeping bag has an integrated comforter blanket and an oval-shape opening designed to seal the opening so you can sleep on your side, back, stomach — basically however you would sleep in bed.
The bag gets even more comfortable thanks to a sleeping pad sleeve that secures your pad, transforming the bag into an outdoor bed.
The bag's DriDown insulation stays dry 10 times longer than standard down so, along with delivering the best night of sleep you've had outside, the Backcountry Bed will also keep you warmer and drier.
The Sierra Designs Backcountry Bed 800 Sleeping Bag is available from REI for $299-$319.
If you think that an outdoor bed sounds fantastic, then just wait until you try the BioLite BaseCamp Stove.
This biomass cookstove converts waste heat into electricity. The stove was originally designed to help bring technology to places like India and sub-Saharan Africa, where cooking over an open fire is common.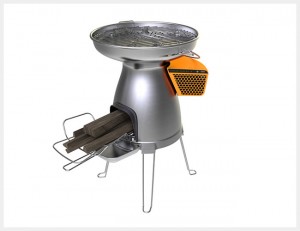 For outdoor enthusiasts, this innovative stove works as a top-of-the-line camping grill — it even stores power hours after the fire is out — as well as a backcountry electrical charger.
One of the best gear items of 2014? Try one of the best outdoor products ever.
The BioLite BaseCamp Stove can be yours for $299 at REI.
Best New Ultralight Backpacking Gear
Lighter, Stronger, Longer Lasting — these are just a few of the adjectives to describe the backpacking gear released in 2014.
In some cases, more affordable, can also be added to this list.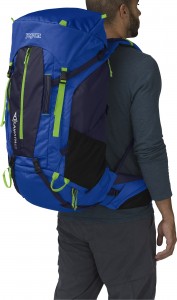 The JanSport Klamath 65 Pack was greeted with rave reviews from outdoor publications, including Backpacker Magazine, yet retails for a fraction of the price of its competitors.
What makes the bag stand out is its adjustment system.
A three-point shoulder width adjustment and sliding torso length adjustment let you easily adjust the Klamath to fit your body in a way unlike any other backpack on the market.
On top of the adjustment system, the pack features everything you expect from a top-of-the-line backpacking pack, including a separate sleeping bag compartment and numerous buckles, pockets and zippers to organize all your gear.
All of this, and more features in the JanSport Klamath 65 Pack, are available for less than $200 from REI.
"Lighter" definitely applies to the backpacking tents released in 2014.
The new REI Quarter Dome 2 tents is a good example.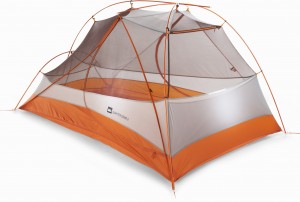 The two-person tent has a simple — and light — single-pole, double-hub design, a 29-square-foot interior and substantial vestibules large enough to fits packs and boots. All of this packs into just three pounds — an impressive weight for a two-person tent.
The REI Quarter Dome 2 is available for $299.
Best New Outdoor Tech 2014
Outdoor technology, ranging from GPS to Bluetooth speakers, became particularly important in 2014.
While I think you should go outside to escape from the screens and buttons that fill our days, I couldn't help but highlight a few of these gadgets.
First is a camera with integrated Wifi so you can share your awesome adventure pics right from camp.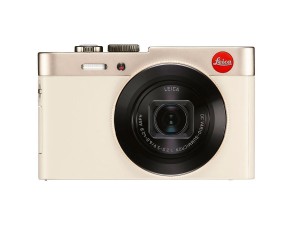 The Leica C Camera takes crisp, well lit images with little effort and has high-quality 1080p video capabilities so you can  easily capture the rise to the summit of a peak, or the shenanigans you get into back at camp.
The Leica C Camera is available on Amazon for $699.
Music sounds better in the outdoors, especially when it comes from high-quality Bluetooth speakers, like the Rugged Rukus.
A solar panel keeps the speakers charged all day long and can even work to charge other small devices. And, best of all, the Rugged Rukus is truly rugged, durable enough to withstand drops and falls.
The Rugged Rukus is available from Amazon for $67.92.
Here's to a great year all you hikers, campers and backpackers. I have a feeling 2015 will be equally fruitful.