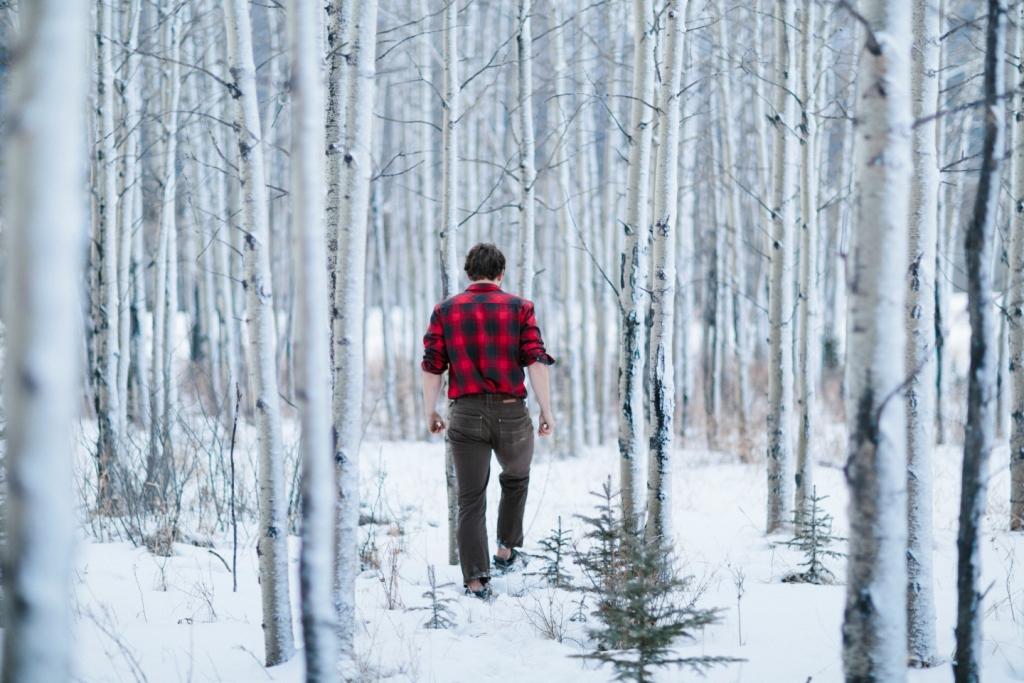 Best Flannels For Hiking, Camping and Backpacking
In case you have been living under a rock for the past few years, the flannel shirt is back with a vengeance.
Although they are a favorite among hipster urban teenagers, flannels are also some of the best layers for Rocky Mountain camping, hiking and backpacking.
Thankfully, for outdoor gear heads, the top outdoor apparel companies have caught on to the flannel fashion trend.
Over the past few years, the market has been flooded with some best high-quality plaid I've seen in years.
Sifting through all this insulation was challenging, but here is a sampling of the best flannels for men and women from the leading outdoor brands.
Best Flannels For Camping
There is almost nothing that feels — or looks — better than sitting around a campfire in the Rocky Mountain wilderness in a cozy flannel shirt.
For fall and early winter camping, you'll need one that is insulated enough to keep you warm in the dropping temperatures.
For those colder winter evenings, a flannel jacket provides the best insulation from the cold.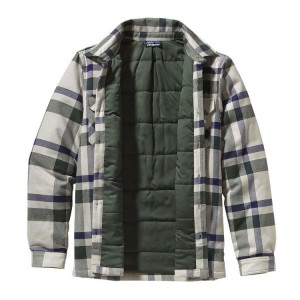 For men, try the Patagonia Fjord Jacket.
The jacket starts with a heavyweight organic cotton flannel shirt insulated with 60 grams of polyester insulation made out of 90 percent recycled materials.
Two handwarming pockets add to the jacket's warming capabilities and a slightly longer back hem keeps you covered during camping activities — like reaching down into the cooler for another beer.
The Patagonia Fjord Jacket is available from Moosejaw for $169.
For women, the Sherpa-Fleece-Lined Flannel Shirt from Cabela's is a cozy winter layer.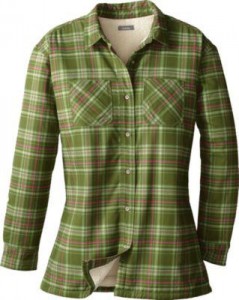 The dual-layered shirt combines a soft flannel shirt with a thick polyester Sherpa-fleece liner to keep you extra warm all winter long.
A hybrid blend of 47/53 nylon/polyester, the flannel shell is especially durable.
Get the Cabela's Sherpa-Fleece-Lined Flannel Shirt for $50-$80.
Best Flannels For Backpacking and Hiking
If you plan to wear a flannel backpacking, hiking or doing anything else active then you might want to avoid too much extra insulation.
Instead, try and find a lightweight flannel with some sort of moisture wicking material.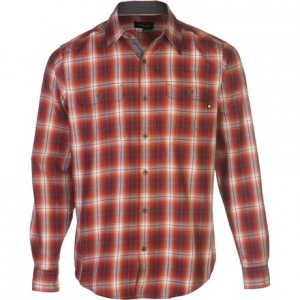 Take, for instance, the Marmot Southside Flannel for men.
This mid-weight shirt is quick drying, moisture wicking and provides just the right amount of warmth for a brisk fall or winter excursion.
The shirt also boasts outdoor-specific features, like UPF 50 sun protection and an intentional 9oz low weight.
The Marmot Southside Men's Lightweight Flannel is available at Backcountry for $74.95.
Marmot also makes a women's lightweight flannel shirt with similar hiking-specific features.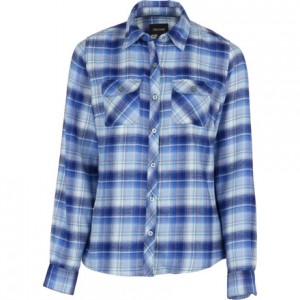 The Marmot Bridget Flannel Shirt's moisture-wicking and quick-drying Coolmax fabric — a blend of cotton and twill flannel — keeps you warm and dry even after a long hike.
UPF 50 sun protection protects you from harmful rays — which  are especially brutal in the high elevation of the Rocky Mountains.
Designed with ultralight backpackers in mind, the shirt is trimmed down to a slim 4 ounces.
The Marmot Bridget Flannel Shirt is available from Backcountry for $57.95.
Best Flannels Under $50
If you want to rock the 90s-era flannel grunge look, then you can't reasonably pay upwards of $100 for flannel shirt.
It can be tough to narrow down a high-quality, low cost flannel shirt these days, however.
Thankfully, there are a few shirts priced at less than $50 as equally high performing as some of the more expensive competitors.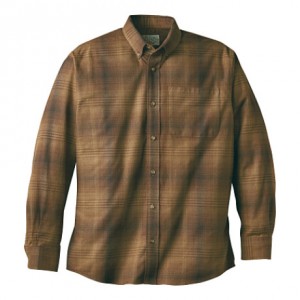 The Cabela's Legendary Super-Soft Long-Sleeve Flannel Shirt, for instance, features everything you need in a flannel at a fraction of the price.
Made of 100% cotton, the shirt is exceptionally soft and durable.
The relaxed fit, in turn, allows for a wide range of motion for any outdoor activity.
This Affordable Men's Flannel is available from Cabela's for  $25-$45.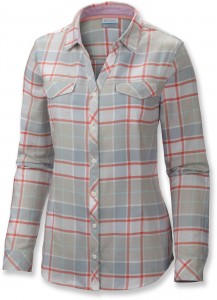 For women, the Columbia Simply Put II Flannel Shirt is a screaming deal.
Priced at $50, it does not technically make the cut for this category but the few extra dollars are well worth it.
100% yarn-dyed cotton is softly brushed for an exceptionally comfortable feel.
This Columbia Women's Low Cost Flannel is available at REI for $50.
Best Expensive Flannels
If, rather than tap into your inner 90s rock star, you want to rock the "casual expensive" look, then you will need to splurge for $100+ flannel shirt.
Thankfully, there are plenty to choose from.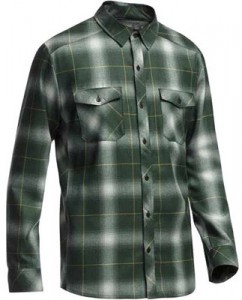 For men, $165 buys you high quality merino wool in the Icebreaker Lodge Shirt.
Powered by the amazing thermal regulation, moisture wicking, odor-resistant power of wool, the shirt keeps you cool in the heat and traps warmth in the cold.
Best of all, it looks and fits similar to other performance flannels, ensuring you can nail the luxuriously casual look.
The Icebreaker Lodge Men's Flannel Shirt is available at REI for $165.
For women, the Arc'teryx Tavla Shirt has everything you need in a high-quality outdoor flannel.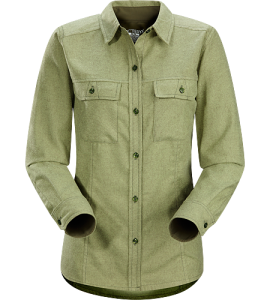 Brushed polyester twill material keeps it soft and durable.
A flattering relaxed cut keeps you mobile and comfortable.
Priced at around $90, it definitely makes the cut for expensive casual.
Get the Arc'teryx Tavla Shirt from Backcountry for $90.
Where do you wear your flannels? What's the most you'd ever spend on this look? Tell us in the comment section!