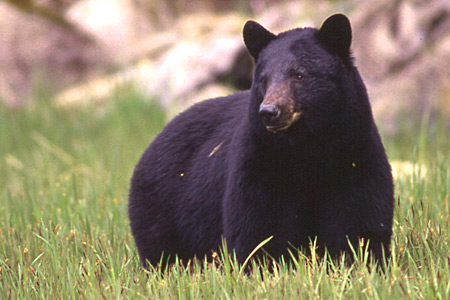 After 2 weeks of inquisitive and aggressive behavior in the Fish Creek Campground, a Black Bear was euthanized by Glacier National Park rangers.
This is quite the contrast to officials in Yellowstone euthanizing a black bear after 24 hours of aggressive behavior in the campground.
Here's the official word from Park Rangers in Glacier:
(The bear was euthanized) after numerous incidents in which the bear exhibited aggressive and food-conditioned behavior towards park visitors… The bear was entering campsites, foraging and charging visitors
This behavior went on for two weeks. TWO WEEKS before Rangers decided to put the bear down.
In Yellowstone, Rangers euthanized a black bear after only 24 hours.
Is it just me, or is something wrong here?
Why Did Yellowstone Rangers Euthanize a Bear Within 24 Hours?
Glacier National Park Rangers and visitors: THANK YOU. You did everything you could to deter and haze the bear from frequenting Fish Creek Campground, which is slightly north of Lake McDonald but southwest of Polebridge.
Bear education for visitors is essential to ensure a stable, thriving ecosystem and so that bears are not put down prematurely. And Glacier does a phenomenal job of this.
And that's not to say Yellowstone doesn't… But my question remains the same: Why did Glacier Rangers attempt 2 weeks of hazing before euthanizing a bear, whereas Yellowstone officials only waited 24 hours?
Share your thoughts in the comments below…
Learn more about bear spray, which you should carry on every hike in Grizzly Bear habitat.
Photo from Alaska Department of Fish and Game