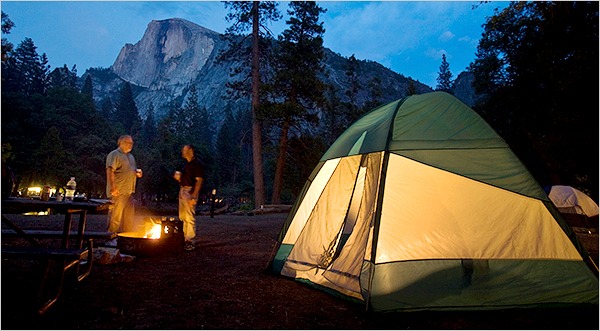 Camping Essentials You Should Never Forget
When heading on a camping trip, many people get so caught up planning and taking care of the big items that they tend to forget a few of the small essentials that make life in the outdoors much easier.
While it's unlikely that many campers would forget something like a tent or sleeping bag, it's much easier to overlook smaller items that can be just as important. Many essential camping items can be forgotten when you're in a haste to get packed and get into the wilderness.
But fear not! We're here to help. On this list you will find five items that you should always bring along on your camping trips. Don't forget them next time you head into the backcountry!
Sunscreen

It may go without saying, but you would be foolish to head outdoors for an extended period of time without some quality sunscreen. Nonetheless, a lot of people tend to forget this essential item, especially in winter months when the reality of the sun beating down doesn't seem as important.
However, sunscreen is something you definitely need, in all seasons. My personal favorite sunscreen for long-lasting protection outdoors is SPF-50 Thinksport Sunscreen. This sunscreen is mineral-based and natural, keeping your skin free of chemicals and keeping you protected for hours on end outdoors. The sunscreen is also water and sweat resistant, so it will keep your skin safe during physical activity. Definitely bring a tube along with you next time you go camping!
Insect Repellant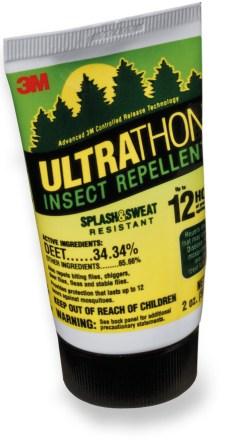 We've all experienced it – being feasted on by annoying insects. There is nothing that can ruin an otherwise great time camping than being bitten to death by mosquitoes and flies. So, you must be prepared to combat these pests with a quality insect repellant.
My personal go-to is the 34% DEET UltraThon Insect Repellent, as it repels all sorts of insects for hours on end, in an easy-to-apply lotion. This insect repellant also lacks the awful smell of many bug sprays, and uses a time-release formula that protects you for up to 12 hours. The lotion is waterproof and sweatproof as well. Steer clear of annoying insects and grab some of this stuff before your next camping trip.
Chapstick

Just as you should never forget sunscreen when outdoors for long periods of time, you should never forget chapstick. Your lips need to be protected every bit as much as the rest of your skin, and a hydrating, SPF chapstick will keep you a lot happier while your face is being tested by the elements.
Aloe Gator SPF 30 Medicated Lip Balm is my favorite chapstick to bring along on camping and backpacking trips. This chapstick includes aloe and vitamin E to moisturize your lips, and its SPF 30 protection will keep the sun's rays from frying your lips during a long day outdoors.
Don't end up with nasty sores and burns on your lips. Never forget chapstick!
Antibiotic Ointment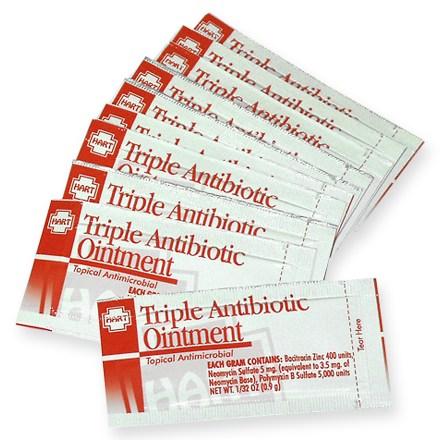 Whether you're going on an extreme mountaineering trip or just car-camping with some friends, you should always be prepared for the possibility than someone can get injured. In the rugged outdoors, the possibility of getting scrapes, cuts, and other myriad injuries is much higher than it is when you're in civilized society.
So, you always want to be prepared with REI Triple Antibiotic Ointment, which can make the difference between an annoying cut and a nasty, bacteria-ridden infection. Life in the outdoors ain't exactly clean and sanitary, and if you have an open wound, you're pretty much begging for an infection unless you have some emergency treatment. Stave off nasty infections with this small, easy-to-bring-along insurance policy.
Bear Spray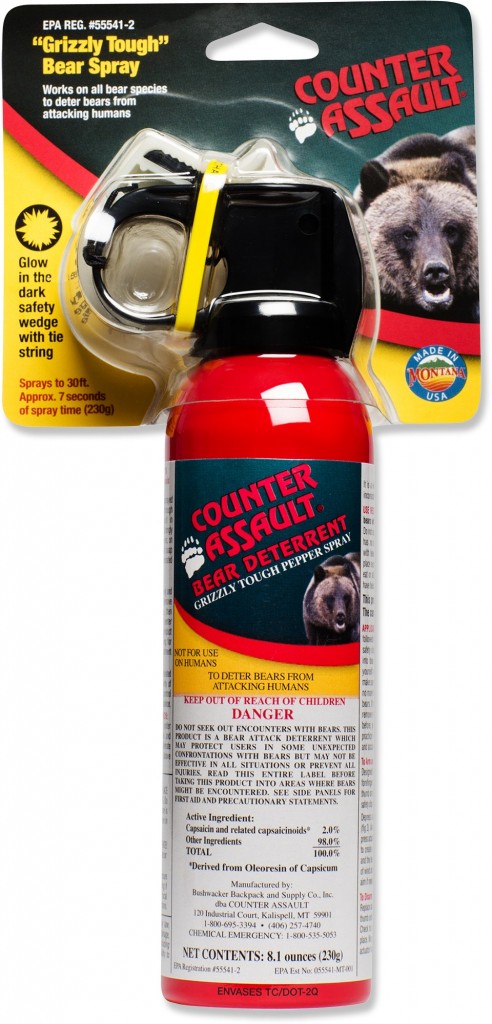 You never plan to encounter a bear in the wilderness. But that doesn't mean that bear attacks aren't a real possibility in many areas of the country, and even in areas where bears do not roam, there are other aggressive wildlife species that you do not want to come face-to-face with.
Be prepared to ward off any dangerous animals with a quality bear spray. The Counter Assault Bear Deterrent Spray is an industry-leading brand which has been proven to deter attacks from grizzlies – so it can take on pretty much any animal you may encounter.
Hopefully you never find yourself in a situation where bear spray is necessary, but if you do, you will thank your lucky stars for having some handy.