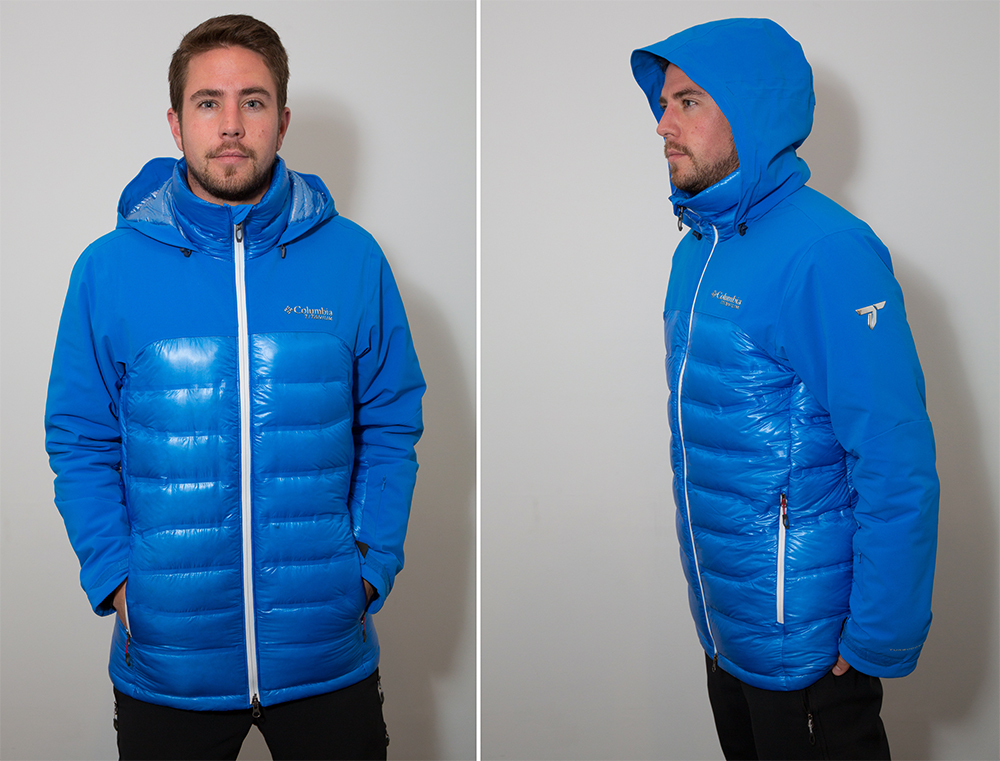 You could soon own the world's warmest puffy jacket. That is, at least, if the Columbia TurboDown Wave Heatzone 1000 performs to the level that the company claims it will.
The jacket was unveiled at a recent launch party in Denver alongside several other new products in the Columbia Fall 2015 collection.
While the jacket won't be released to the public for another year, I couldn't wait to highlight this innovative product.
Designing The Warmest Jackets In The World
The new Columbia jacket uses a similar design as traditional down jackets but with some innovative twists.
Like a traditional down jacket, the Columbia Heatzone 1000 use the technique of baffling — sewing the down into squares, tubes or other shapes through the inner and outer fabric to ensure that warmth is evenly distributed throughout the jacket. What sets this jacket apart, however, is that Columbia has found a way to eliminate the heat loss along the stitch lines caused when a needle passes through the fabric.
The secret is Columbia's TurboDown Wave construction technique, which pairs two layers of 900-fill down separated by a 100 gram layer of the company's synthetic Omni-Heat® Thermal Insulation. Rather than sewing straight through both layers of fabric, the jacket is welded together through wavelike baffles offset by layers.
Water-Resistant, Lightweight Puffy Jacket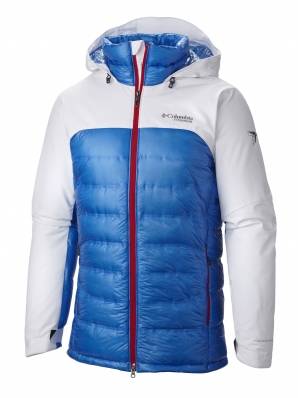 The jacket is finished off with a liner of Omni-Heat reflective material and an outer shell that combines lightweight fabric on the shoulders, hood and outside of the arms with water resistant, tightly woven fabric for the body, neck and inner arms. This design allows the jacket to be breathable despite being so heat efficient.
Columbia has backed up its claims that the jacket is the warmest in the world with third party testing, which indicated that after 31 minutes the temperature inside the jacket was higher than competing products.
The jacket is expected to retail for $450.
More High-Efficiency Lightweight Down Jackets From Columbia
If you can't wait until next fall to get your hands on a down jacket from Columbia, consider one of the brand's current TurboDown options.
The Columbia Diamond 890 TurboDown Hooded Men's Jacket, for example, uses the same Omni-Heat Synthetic Insulation and reflective shell as the Heatwave 1000 and is available today for $325 at REI.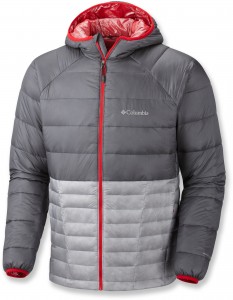 For women, the Columbia Gold 650 TurboDown Radial Hooded Jacket, delivers superior heat retention thanks to Omni-Heat reflective lining paired with 550-fill down and 100 grams of synthetic insulation. The jacket is available at REI for $165.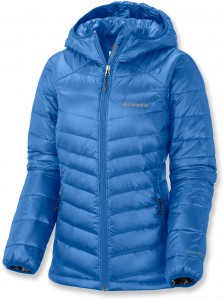 Learn More About Columbia Down Jackets
Looking for more information about Columbia and its line of innovative down jackets? Check out a link to one of our partners.
Looking forward to testing this new jacket out next year!