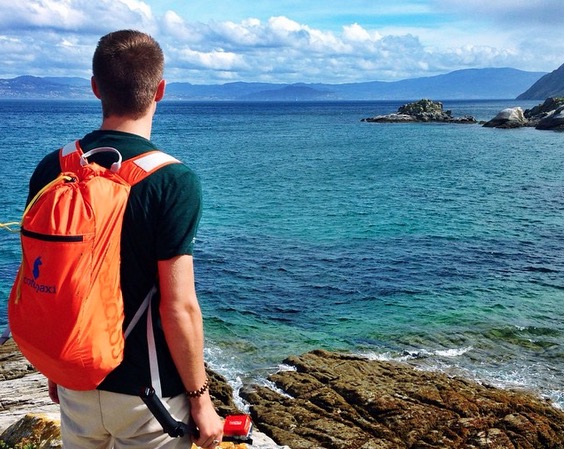 Cotopaxi Luzon Daypack
A few weeks ago, we discussed Cotopaxi, a new outdoor retailer that is extremely committed to bettering our planet. This company practices what they preach; that is, sustainability, helping the less fortunate, and giving back. This company achieves their benevolent goals while creating some excellent outdoor gear.
The Luzon Daypack from Cotopaxi is one feel-good product that also functions extremely well. When companies manufacture backpacks, there is generally a lot of waste. A lot of perfectly fine material gets cut off and thrown away when it doesn't fit properly with the pack, leading to an excess of new material being discarded from the cutting room floor.
Cotopaxi recognized this issue, and decided to do something about it. The Luzon Daypack is constructed from 100% upcycled lightweight, ripstop nylon, made from the excess material that companies have leftover in creating other backpacks. What's cool about this is that, due to the multitudes of different nylons that Cotopaxi recycles, no two Luzon bags come out looking the same – each daypack is truly a unique entity.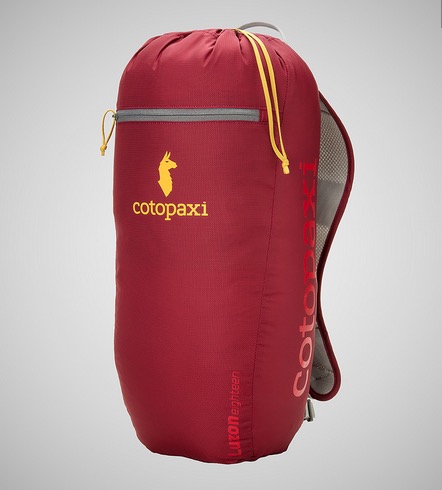 Cotopaxi carefully selects leftover materials that will stay true to their high performance standards, and simply repurposes them, creating something awesome out of what would otherwise be unnecessarily thrown away. Cotopaxi's motto is "Gear for good," and items like the Luzon Daypack show that they are true to their credo.
In addition to being environmentally sustainable and reducing waste, the Luzon Daypack is much more than just a feel-good story. This daypack meets all of the specifications any ultralight backpacker would need to bring it into the backcountry. The pack can hold 18 liters worth of gear, and weighs just 2/3 of a pound; a featherlight weight that not burden you whatsoever.
The Luzon Daypack can fit into your larger backpack easily, as it compacts into almost nothing, and it does a great job on day hikes and adventures where you don't need to bring an excessive amount of gear and clothing along.
If you're looking for an excellent daypack that supports a great cause, definitely check out the Cotopaxi Luzon Daypack here!