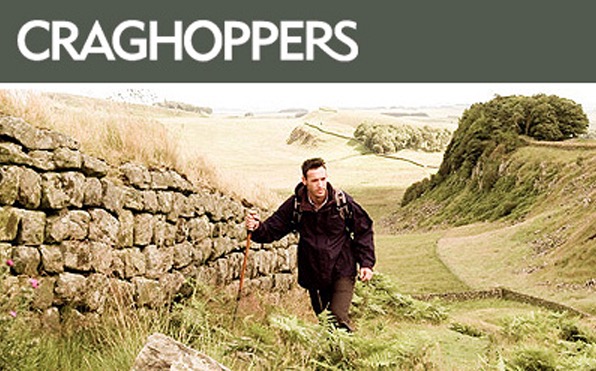 Craghoppers World Travel Clothing
When considering what clothes to bring for a long backpacking or camping trip, there are many factors to consider. Many outdoorsmen and women opt for uncomfortable, bulky layers and form-fitting thermals over normal clothes, sacrificing comfort or performance.
But that sacrifice is not a necessary one. You can find clothes that are comfortable and protective, making your experience in the outdoors that much more pleasant. One company that makes clothing that is both lightweight, comfortable, and replete with features is the U.K.'s Craghoppers Apparel.
Craghoppers makes clothes that are treated to protect against insects and the sun, eliminating the necessity of sunscreen and insect repellant on the areas their products cover. However, this is accomplished without sacrificing any comfort or style. Craghoppers clothes are versatile and can handle any challenge in the outdoors.
Today we'll run through two great products offered by this excellent outdoors outfitter.
Craghoppers Men's Nosilife LS Angler Shirt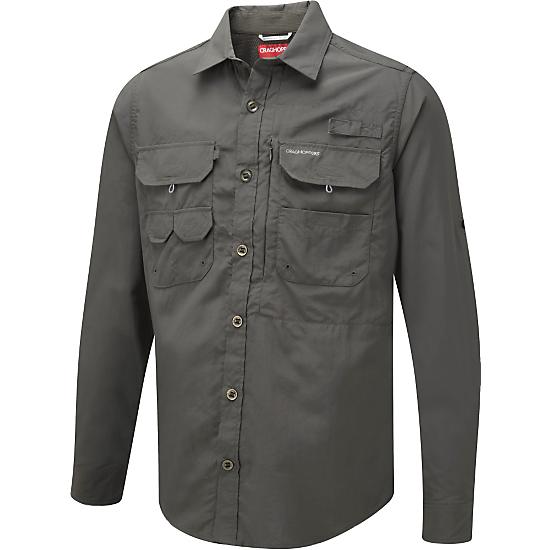 The Craghoppers Men's Nosilife LS Angler Shirt is a stylish, button-down shirt that is ready for a little bit of adventure. This shirt is comprised of breathable, lightweight 100% Polyamide, which allows the shirt to wick sweat and help you stay cool.
Furthermore, the Angler Shirt is equipped with a cooling collar that puts a cool mesh against your skin to beat the heat on those hot days. It also can flip up to further shield your neck from the sun's rays; although, you'll be covered elsewhere, as the Angler Shirt is certified to provide 40 SPF sun protection.
This shirt is highly durable and very resistant to tearing, and it also dries very quickly, meaning that you won't freeze if it gets wet. If you want a versatile, comfortable shirt to wear in the backcountry, you should check out the Craghoppers Men's Nosilife LS Angler Shirt here!
Craghoppers Men's Kiwi Pro Lite Shorts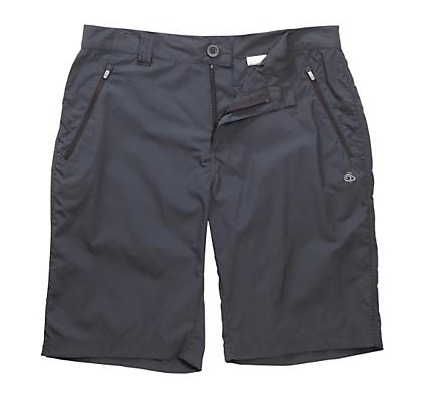 If you're looking for a perfect pair of shorts to go hiking and stomping around in the backcountry with this summer, you should certainly check out the Craghoppers Men's Kiwi Pro Lite Shorts. These shorts are designed specifically for scaling mountain peaks and scrambling through scree fields, and will allow you to handle any terrain in full comfort.
These shorts also provide sun protection up to 40 SPF, and weigh a featherlight 140 grams. The shorts are made of polyamide with an antistatic finish, and are plenty flexible for any sort of outdoor activity.
The shorts also feature a waist that allows for quick removal of excess heat, keeping you cool and comfortable on the trail. If you're looking for an excellent pair of hiking shorts, learn more here!
Check Out More Great Craghoppers Products:
Help support Glacier National Park Travel Guide by purchasing Craghoppers clothing through one of our partners: