Father's Day is just around the corner, so if you haven't gotten your dad a gift, now's the time!
For dads who love the outdoors, Father's Day is the best day of the year! You can get epic outdoor gadgets and tools for super cheap, and it's just in time for summer!
Don't worry if you've waited until the last minute to shop for Father's Day–we've got you covered.
If you're on the look-out for a last-minute gift for your nature-loving dad, here are 10 of the best ideas out there.
Top 10 Father's Day Gifts for Under 100 Bucks
Pocket Monkey ($15)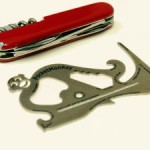 OK. Now THIS is awesome.
The Pocket Monkey is a brilliant all-in-one tool that fits in your dad's wallet and is practically weightless.
Among its many uses are: cell phone kickstand, bottle opener, flat and Phillips screwdriver, letter opener, hex wrench, orange peeler, ruler and straight edge. It's the perfect gift for dads who want to be ready for anything.
Get it today at Amazon.com
Grillbot ($99)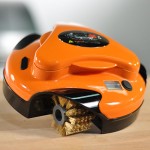 What dad loves grilling on camping trips? They all do. What dad hates to clean up after grilling on camping trips? I know I do!
With the Grillbot, though, cleaning up after cooking burgers has never been easier. All you have to do is turn it on and the automatic grill-cleaning robot does all the work. Pretty freakin' sweet, eh?
And best of all, the battery is rechargeable. www.grillbots.com
Dynatrap Ultralight DT250 ($89)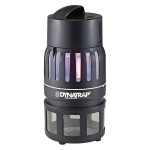 The Dynatrap is a super quiet, super safe way to keep the bugs at bay on a camping trip.
It doesn't use any pesticides, just an attractive UV light and a quick shot of CO2 to draw them in. Then a vacuum sucks them into a chamber where they're quietly taken care of.
It's a stone-cold killer and the perfect campsite companion.
Learn more at Amazon.com
.
Ex Officio Bugsaway Adventure Hat ($48)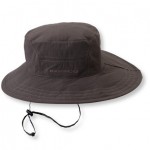 It's stylish, it's light, and it keeps the bugs away–what's not to love?
This Ex Officio hat is treated with Insect Shield repellant, an odorless concoction that does the work without grossing everyone out with a bad smell.
Even after 70 washings, this hat continues to keep the mosquitoes and ticks away. Find it at REI.com.
Eton BoostBloc 2000 Portable Battery Charger ($35)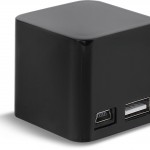 Even the most outdoorsy dads like to keep their electronics handy.
But what to do when the smartphone dies on a camping trip? Now, there's a simple solution: the Eton BoostBloc 2000 Portable Battery Charger.
Fully charged, the Eton BoostBlock can completely revive any smartphone. Just plug in your phone and Dad's ready to play again.
Buy it today at Amazon.com
REI Camp Xtra Chair ($60)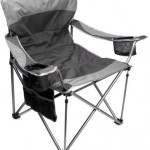 The REI Camp Xtra Chair is a fully-loaded seat that features integrated cup holders, a side pocket, and X-Web technology for perfect comfort.
Dad can't bring his La-Z-Boy to the campsite, but he can still sit lounge in the Camp Xtra Chair.
Clean Bottle ($45)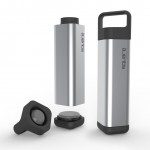 The Clean Bottle is a square stainless steel water bottle that's easier to clean than any other bottle out there.
Both ends screw off for effortless cleaning and drying. Say goodbye to slimy residue from those tough to clean spots in your canteen.
It's also leak proof and the square shape keeps it from rolling away from the campsite if it gets knocked over.
Sea to Summit Kitchen Sink ($30)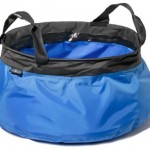 It's just a fact of life: dads hate doing the dishes. Well, okay, EVERYONE hates doing dishes. But they still need to be done. Help Dad out by giving him this campsite kitchen sink that allows him to transport 20 liters from the water source to the campground.
He can use it for more than washing dishes, too. The Sea to Summit is great for gathering water to purify or for making a water bowl for traveling pets. With a stainless steel ring, it's also able to maintain stability and not tip over.
Get it TODAY at Amazon.com
OtterBox Commuter iPhone Case ($35)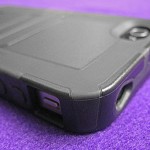 The Eton BoostBloc may keep Dad's iPhone charged, but what's going to keep it safe if it hits a rock on the trail? The OtterBox, that's what.
This iPhone case looks great and keeps Dad's dear smartphone safe with its polycarbonate and rubber construction.
Buy one for Dad at Amazon.com.
Lewis and Clark Compass Reproduction ($50)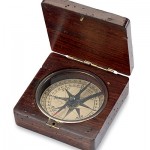 File this gift idea under "Unimaginably Awesome."
This compass from Wind & Weather is a true reproduction of the model used by Lewis & Clark during their famous expeditions in the 18th Century.
Pick one up at Amazon.com
So, what are you waiting for? Head on over and get Dad a gift for Father's Day that he'll use, love and cherish.