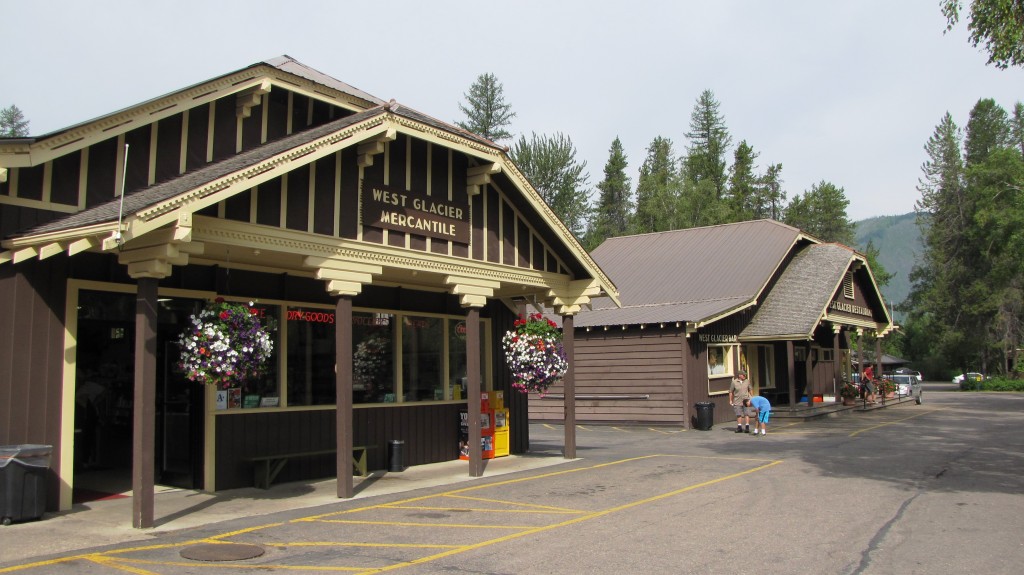 If you haven't heard yet, there could be big changes in store for Glacier National Park's iconic West Glacier Village – the little town that is situated around the west entrance to the national park. Last year, the Lundgren family, who had owned much of the land and businesses surrounding Glacier National Park to the west, sold their interests in the area to Glacier Park Inc, a large company whose plans for the area remain mostly unknown.
The Lundgren family had owned more than 200 acres in West Glacier Village, and their properties included the West Glacier Mercantile Company, the West Glacier Gift Shop, the West Glacier Shirt Company, the West Glacier Motel and Cabins, the West Glacier Bar, and the West Glacier Restaurant. All of these businesses are now owned and operated by Glacier Park Inc, giving the quaint village a decidedly more corporate vibe.
While that fact alone is displeasing to residents in the area, who wish to keep Glacier National Park as small and natural as possible, what is of greater concern than the transfer of ownership on the businesses is what may be done with the 150+ acres of land which are yet to be developed. Many citizens are worried that in an effort to attract more visitors, Glacier Park Inc could overdo it, giving this small town a decidedly "Disneyland" vibe, which is not what the locals want from their home.
Glacier National Park is currently one of America's only parks that doesn't feature large-scale amenities like chain hotels and dormitories for seasonal workers, and it's a concern for locals that this could be changing soon with Glacier Park Inc at the helm of development.
Whether anything drastic is done with the undeveloped acreage remains to be seen, but it seems likely that changes will be in store for an area outside Glacier National Park that had remained virtually unchanged since the Lundgren family first opened the West Glacier Mercantile Company in 1946.
Reaction to the sale has been mostly negative from inhabitants of West Glacier Village, who have taken to social media to express their disappointment and start petitions to "Save West Glacier Village." There is a widespread sentiment of disbelief that the Lundgrens, who have been stewards of the area for decades upon decades, would "sell out" and give up ownership of an area that has so much history.
Only time will tell whether the transfer of this land has a major impact on Glacier National Park and its surrounding areas, but for now, those concerned about preserving the history of West Glacier Village will just have to wait and see.