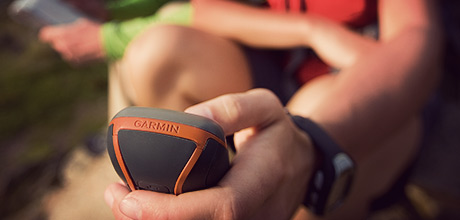 The brand name Garmin has become synonymous with "GPS" over the last several years as their in-car devices have dominated the market. Just about everyone's familiar with the Garmin in this form: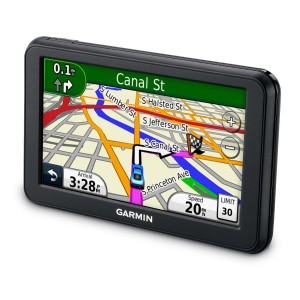 But not many people know just how extensive their product line really is. Garmin's a company that has made some serious dough with automotive and trucking GPS units, but they also turn out some of the world's best devices for bicyclists, hikers, hunters, golfers, fishing enthusiasts and even aircraft pilots.
They come in myriad styles, too:
Mountable
Handheld
Wrist-worn
We all know Garmin is the king of the hill when it comes to "turning left at the next stop sign" or "merging right in 500 feet," but when it comes to hitting the trails in the Rockies–like both you and I love to do–it's nice to know that Garmin's GPS reign rules in the backcountry, too.

What Does Garmin's History Look Like?
Garmin Ltd. is a huge company. No, let me try that again… Garmin Ltd. is a GARGANTUAN parent company, whose cute little offspring subsidiaries are GIGANTIC in their own right.
Seriously, if Garmin was a whale, it wouldn't be a humpback or even a blue. It would be dead. Because it wouldn't fit in the ocean.
Garmin was founded in 1989 in the vast metropolis of Lenexa, Kansas. Okay, so maybe it wasn't a metropolis. But it was the birthplace of more than one successful company and the current home of a great many others.
Garmin came into being when Gary Burrell and Min H. Kao created their first GPS unit, a device that originally sold for $2,500.
Since then, there's been no turning back. They've built more facilities, bought more companies, stretched their fingers into as many pies as humanly possible (and then a few more), and are currently worth more money than I will ever see (let alone make) in a hundred lifetimes.
But all that only really matters to economic historians. What's really important here are the products they make and sell. And that's what I want to talk about.
Close-Up Reviews of Garmin GPS Units for the Trails
In case you missed it earlier, Garmin is a positively GINORMOUS company. So there's just no way that I'm going to be able to talk about all the products they have to offer.
(I don't even think there's enough memory on my laptop to type up a document of that size.)
So instead, I picked out three of their hiking and backpacking GPS units to dive into. These don't get attached to the dashboard of your car, and you definitely won't see them hanging from the console of an airplane's cockpit. These are GPS devices to take on the trails.
These are GPS devices that WE care about.
Garmin Oregon 600t GPS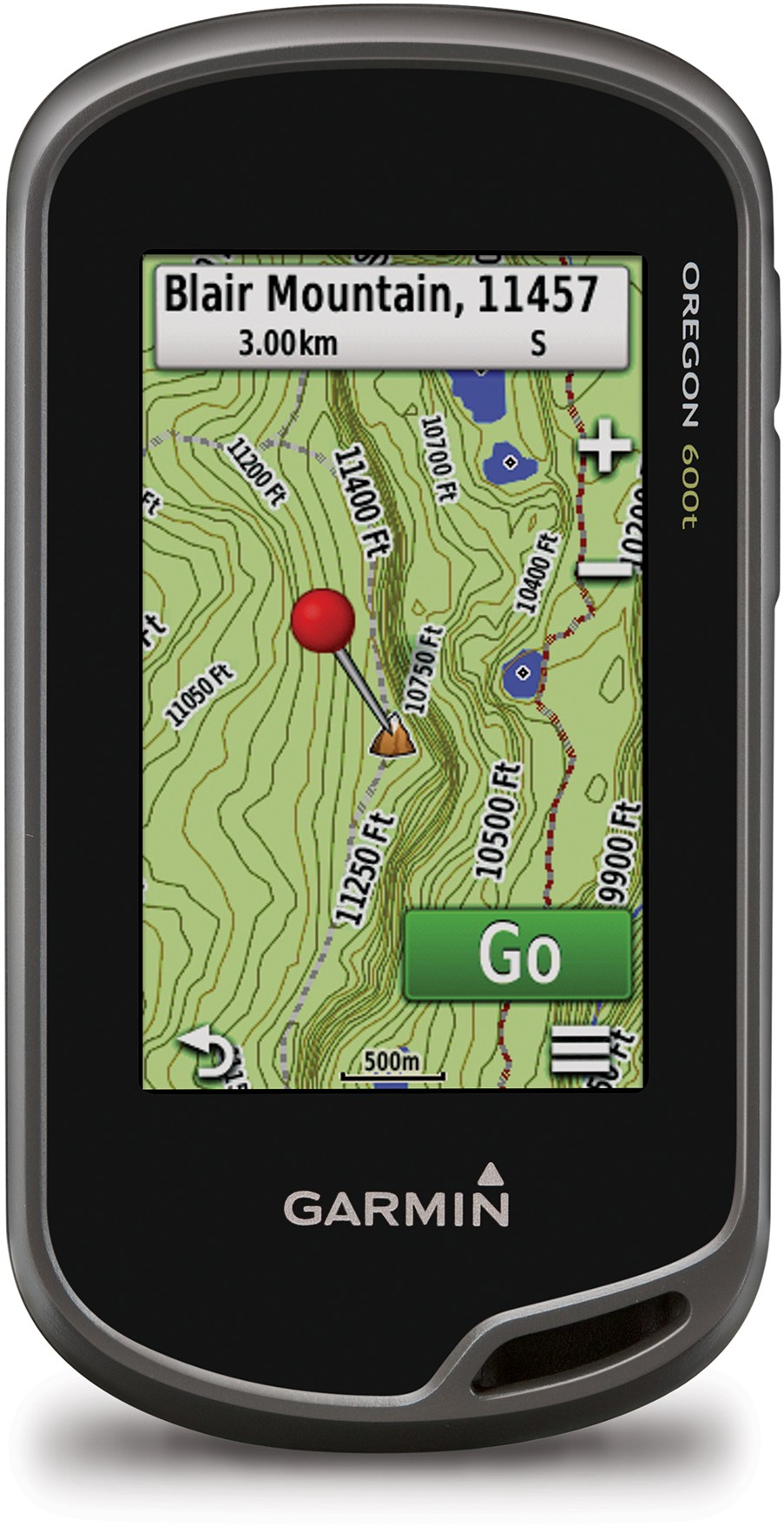 Everybody likes to say that they're taking technology to a whole new level. But with the Oregon 600t, Garmin is not only say it, but putting their money where their mouth is, too.
This fantastic GPS unit features WAAS and GLONASS capability, combined with 100k pre-loaded mapping for the ultimate in on-foot navigation in the wilds.
GLONASS is a Russian mapping system that runs up to 20% faster and utilizes satellite acquisition technology that's beyond reliable.
WAAS is the Wide Area Augmentation System and it's reliable up to 10 feet (10 friggin feet!) in North America.
The pre-loaded 100k mapping is a topographical wunderkind, covering all your bases in the whole of the United States, including Alaska, Hawaii, and Puerto Rico.
All this in one little, 2.5″ x 1.5″, 7.4-ounce device. Yeah, I'd say that's taking it to a whole new level indeed.
Where to Buy
Garmin Dakota 20 GPS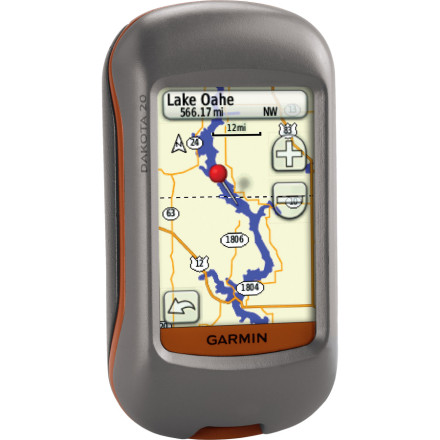 It may be $50 cheaper than the Oregon, but that doesn't mean the Dakota is cheap. In fact, it's anything but.
Featuring HotFix satellite prediction for ultra fast uplink, super tough construction, waterproof design, and a customizable interface that allows you to upload any of Garmin's innumerable topographical maps, the Dakota's more than a handy-dandy on-the-go GPS unit. It's a technological marvel.
And speaking of Garmin's vast, vast, oh-so-incredibly-vast library of maps, the Dakota also features a MicroSD card slot for memory expansion.
It's a definite must-have for folks who just can't spend those extra bucks.
Where to Buy
Garmin eTrex 30 GPS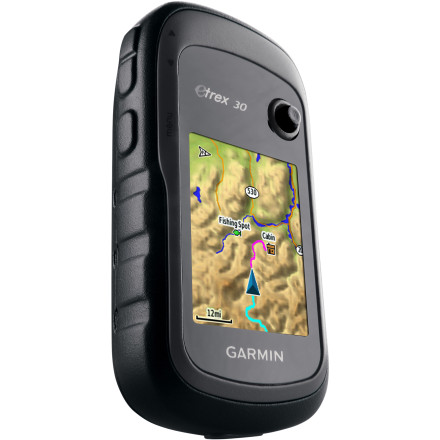 Using GPS and the GLONASS featured in the remarkable Oregon 600t, the eTrex is another unbeatable Garmin offering.
It's as durable as they come and provides a 2.2-inch color display screen with a full-color basemap that you can super-impose topographic, marine, and city maps over, downloaded from the Garmin database.
And with a 3-axis compass, a barometric altimeter, and a MicroSD card slot for plenty of extra navigational storage space, you can bet your bottom dollar that you'll never get lost with the eTrex in your hand.
Where to Buy
Other Garmin GPS Units
Here's a quick peek at some other Garmin devices available for purchase. They're all high quality navigational,communications and statistical accessories and are built so tough they'll probably outlive you and all your descendants for 12 generations. Probably.
Garmin Forerunner 10 Fitness GPS Fitness Monitor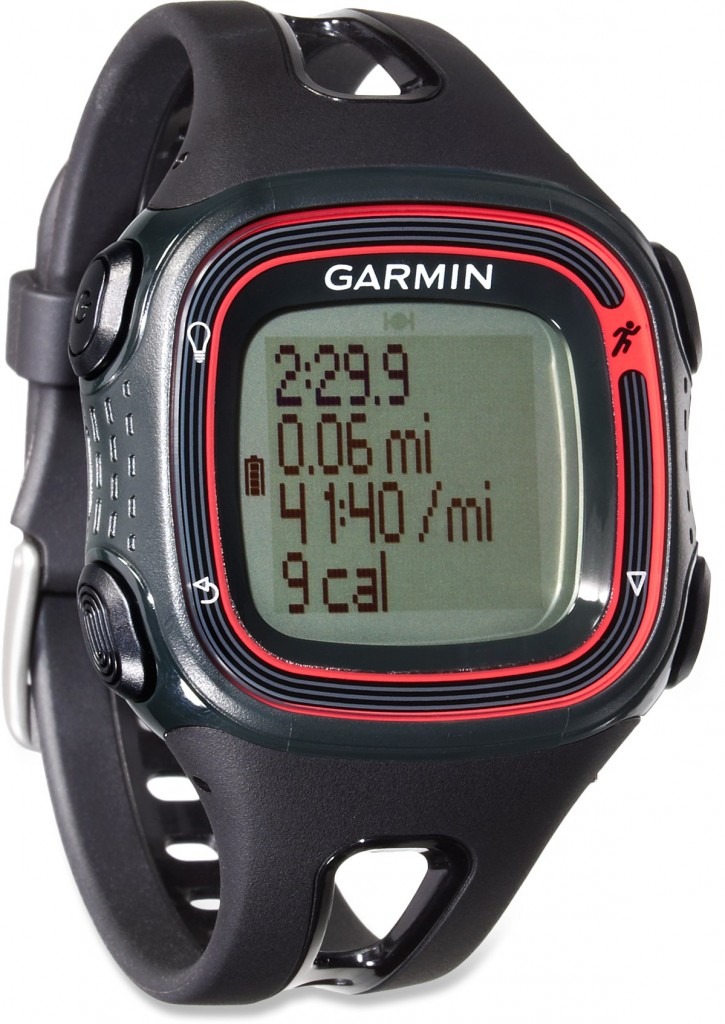 Garmin Rino 655t GPS/Two-Way Radio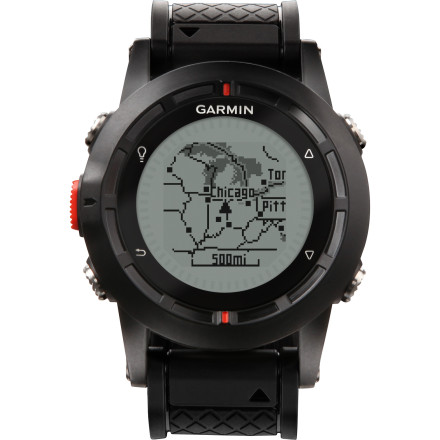 Garmin Astro (Dog Tracking & Training)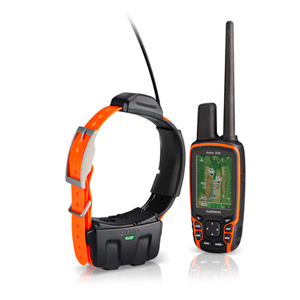 They even make GPS units for our dogs! Seriously! Now that's a company that's earned it's GINORMOUS designation. It's also very much earned its reputation for quality, longevity, and technological relevance.
Garmin has everything you could possibly want in a GPS device. All you gotta do is look.
And while you're at it, look at the extended version of their ridiculously wonderful Garmin Man Super Bowl commercial, featuring the sure-to-be-instant-classic (he says, drowning under a deluge of his own sarcasm) "Grab Your Garmin" by Steve Grimmett: