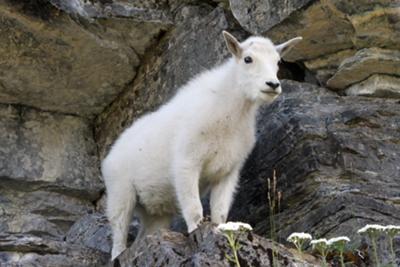 If I could design 'The Last Best Place' on Earth, it would be an exact copy of Glacier National Park.
Yes, I am not ashamed to be labeled as a true Glacier Addict! This summer will be my 15th trip to the park in 17 years.
Every year when friends inquire about my summer vacation, I respond "Glacier," I always hear "Again?!"
Folks who have not been there just don't get it. It is more than a park, it is a feeling. I try to explain that every year, for that matter every day, the park changes, the scenery changes, the animals. This place definitely has a personality of its own, but to try and convey that to my 'couch potato' friends is impossible.
Their idea of visiting a National Park entails sitting in a lodge with a drink in hand or driving up to a pullout, snapping a picture, and driving away.
That is fine for them, but I want to get away from it all and experience the solitude a place like Glacier has to offer, the scenery, the animals.
There have been so many wonderful experiences, but if I had to pinpoint one it would be a visit to the Granite Park Chalet.
Starting out from Logan Pass, the Highline is a wonderful trail, with expansive views.
One particular year, not long after starting down the trail from Logan Pass, my husband and I encountered a mother mountain goat and her baby. They were perched on a ledge just above the trail.
Most folks had just passed by them without noticing, but luckily I have a husband who has a 'eagle eye' for spotting wildlife! After shooting some photos, we continued on and next encountered bighorn sheep near Haystack Butte (more photos!).
Continuing down the trail, my husband and I decided to include the spur that leads to the Grinnell Glacier Overlook. What a great choice!
It was somewhat of a challenging hike, quite a bit of elevation gain in a short distance (0.8 mi), but so worth it!
The views of the (receding, sadly) glacier and surrounding area are incredible. After sitting a while and taking in the scenery, we headed back down to reconnect with the Highline and on to Granite Park Chalet.
If one has never been to the Chalet, it is an extraordinary place, a hiker's hostel in paradise.
The location alone is worth the hike.
Originally built in 1914 by the Great Northern Railway, it is a testament to those who constructed this gem in the middle of nowhere and amazing that it still exists today.
When sitting at the front of the structure, there is the most incredible view of Heaven's Peak, another direction the Continental Divide seems to go on forever, and still another view upward looks toward Swiftcurrent Pass.
We checked in and found our room in the annex, had dinner, and waited for the sunset. As dusk approached, Mother Nature sure did not disappoint!
The sunset seemed bigger, brighter, and better from this vantage point!
The evening was spent chatting with new friends, just enjoying this special place, and turning in early. Not wanting to miss sunrise, I arose at first light and headed out with my camera.
The sunrise had to be the most amazing view ever!
The sky was ablaze as the sun appeared from behind the continental divide. Talk about having a front-row seat for the show!
While packing up and checking out, as can happen in the blink of an eye, the weather turned bad quickly. Heading up toward Swiftcurrent Pass, the clouds rolled in, it became windy, and the rains came in sheets.
Out came the rain gear and the rest of the hike down to the valley was done in the driving rain.
If you have never been on the trail coming down from Swiftcurrent Pass in the fog, wind, and rain, it is quite an experience.
That said, it was still beautiful….after all, this is Glacier!
Finally making it down to the valley, suddenly the rains stopped, the sun came out, and off came the rain gear.
For a finale, while on the trail paralleling Bullhead Lake, directly in front of us, out steps a bull moose, apparently on his way from his morning lake visit to his daytime resting place! What a wonderful experience!
The remainder of the hike out to Swiftcurrent Motor Inn was uneventful (if you can call any hike in Glacier 'uneventful').
You will get no argument from me that Glacier National Park is truly 'The Last Best Place!'
Click here to add your own comments

Join in and write your own page! It's easy to do. How? Just click here!
Simply click here to return to Glacier National Park Adventure Stories.