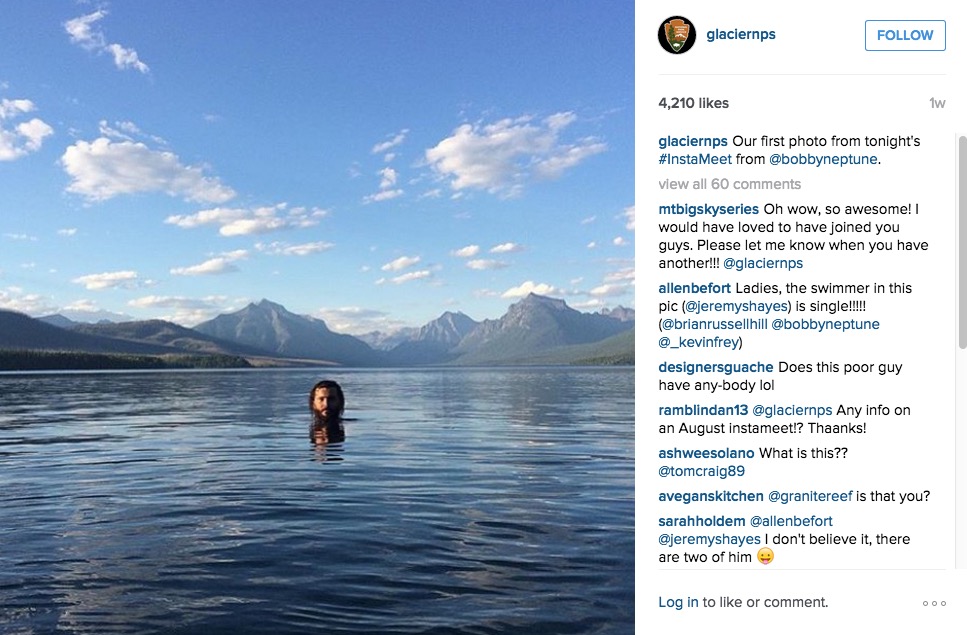 Glacier National Park's "InstaMeets" are a Big Hit
In this day and age, even the most natural and rural settings have come to embrace the advent of technology, and in particular, social media. Glacier National Park is no different. As the park continues to attract record numbers of visitors this summer – including many younger, tech savvy tourists – the National Park Service has begun to cater to the wishes of younger generations in their marketing efforts.
This summer, Glacier National Park has introduced the concept of "InstaMeets," which are named after the popular social photo-sharing app, Instagram. A few other national parks have hosted these events in the past year, and the photography-based meet-ups have been a hit with the younger contingent of park visitors.
Glacier National Park began their InstaMeet series on June 26th, and will offer 8 more events this summer, all on Thursdays. The InstaMeets take place at various scenic areas in the park, and are designed to bring photographers together to get stunning photos of some of the finest Glacier National Park scenery. These meet-ups also allow Glacier National Park to advertise its beauty through the words and pictures of average people, who share and showcase their photos with all of their friends.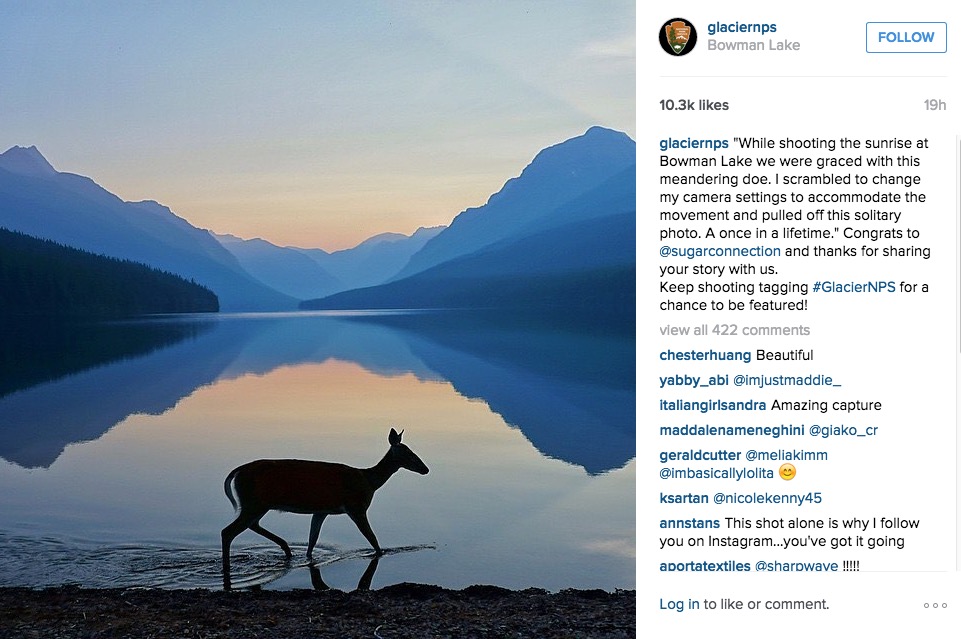 If early results are any indication, the InstaMeets have been a big hit. At the first event, Glacier National Park attracted only 10 photographers; however, by the second InstaMeet, that number had ballooned to 50. As the photos keep pouring in, the popularity continues to grow, and the park is hopeful that these events will soon attract hundreds of amateur and professional photographers.
The times for these meet-ups are hand-picked in order to take full advantage of the park's most stunning areas during the ideal times of the day – accordingly, most InstaMeets are held around sunrise or sunset. The meets are hosted by professional photographer Jacob Frank, who serves as Glacier National Park's visual information specialist, and Tim Rains, the park's exhibit specialist. These experts help the social photographers to get those perfect shots that will garner plenty of likes from all of their friends.
Whether you're a professional photographer with a tripod or an amateur with an iPhone, the park encourages you to come participate in one of these special photo events. For a full list of the dates and locations of Glacier National Park's InstaMeets, check out their website here.