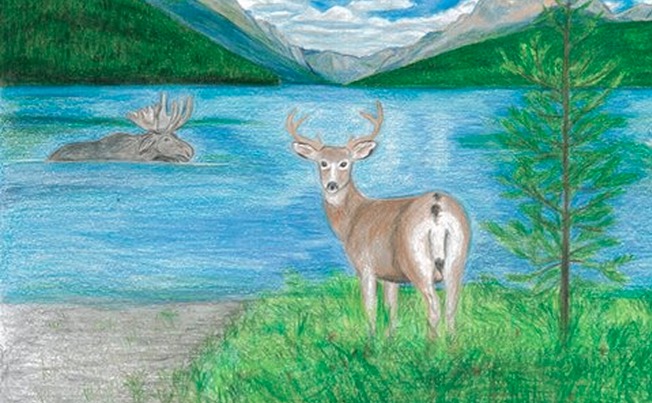 Students Encouraged to Submit Artwork
Glacier National Park has opened a contest for student artists to have the opportunity to have their artwork displayed on the 2016 Glacier National Park Annual Park Pass. Glacier National Park and the Glacier National Park Conservancy have begun accepting submissions from sixth through twelfth grade students for the contest, and will continue to do so until May 11th.
For students interested in participating, it's worth noting that the entries will be judged based on color, design, and accuracy of a scene that displays the majesty of Glacier National Park. All entries must be original artwork, not replications of any existing piece. Pretty much anything having to do with Glacier National Park is fair game; the artwork can include of the park's natural or cultural resources, or anything having to do with the National Park Service in general.
The contest will end May 11th, and a winner will be announced in June. The winning student will have his or her artwork displayed on the 2016 Glacier National Park Annual Park Pass, which will have at least 14,000 copies printed in 2016. The three runners-up will all receive gift certificates from the Glacier National Park Conservancy as consolation prizes.
This art contest started several years ago with the purpose of getting students engaged with Glacier National Park, and creating an awareness about the park and its precious natural resources. The contest has been lauded for getting students involved in conservancy and stewardship of our resources during their school years.
Last year, a homeschooled student named Eileen Crusta won the contest with her portrait of a moose and deer by a lake, surrounded by Glacier National Park's mountains. The contest is open to all sixth through twelfth graders, regardless of school or location.
So, if you have some artistic kids in the family, and if you love Glacier National Park, help them get their art seen for a good cause! Just remember to submit all artwork before May 11th.
Good luck!