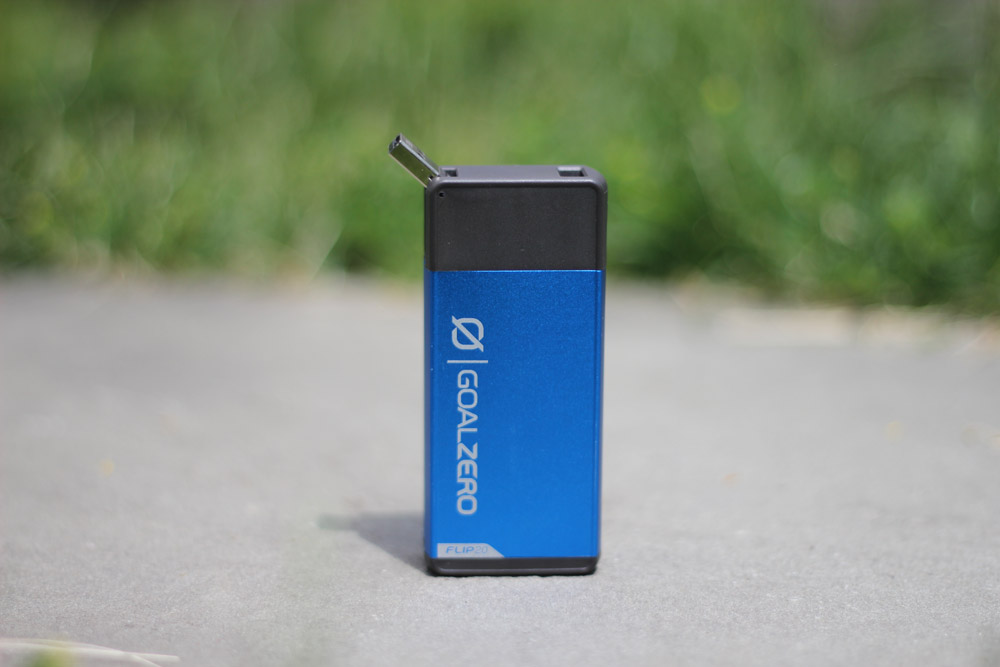 Goal Zero Flip 20 Recharger
Goal Zero's goal is for, well, zero unsustainable sources of energy in the backcountry. The company, which is best known for its extensive line of portable solar panels, is continuing to ensure that the possibility of an outdoors that runs on solar energy becomes a reality. And with products as convenient as the Goal Zero Flip 20 Recharger, it's not hard to follow the company's lead.
Unless you're a hardcore survivalist, chances are that you use some type of electronics while you're in the backcountry – from a cell phone, to a GPS, to a headlamp, and everything in between. Naturally, the options for charging these devices when you're miles away from civilization are somewhat limited. You don't find electrical outlets or USB ports in the wilderness too often, after all.
So, the best way to ensure that your electronics stay juiced in the backcountry is to get a product like the Goal Zero Flip 20. This tiny, portable charger is not much larger or heavier than a typical pack of gum, and it packs in double the power of most comparable rechargers. Goal Zero claims that this charger can refuel your phone twice on just a single charge.
Of course, you can charge the Flip 20 from your typical USB power outlet before heading into the outdoors, but Goal Zero recommends using this device in conjunction with one of their many solar panels, so that you can charge the Flip 20 as many times as you would like. This way, your recharger will never run out of power, and in turn, neither will your electronics.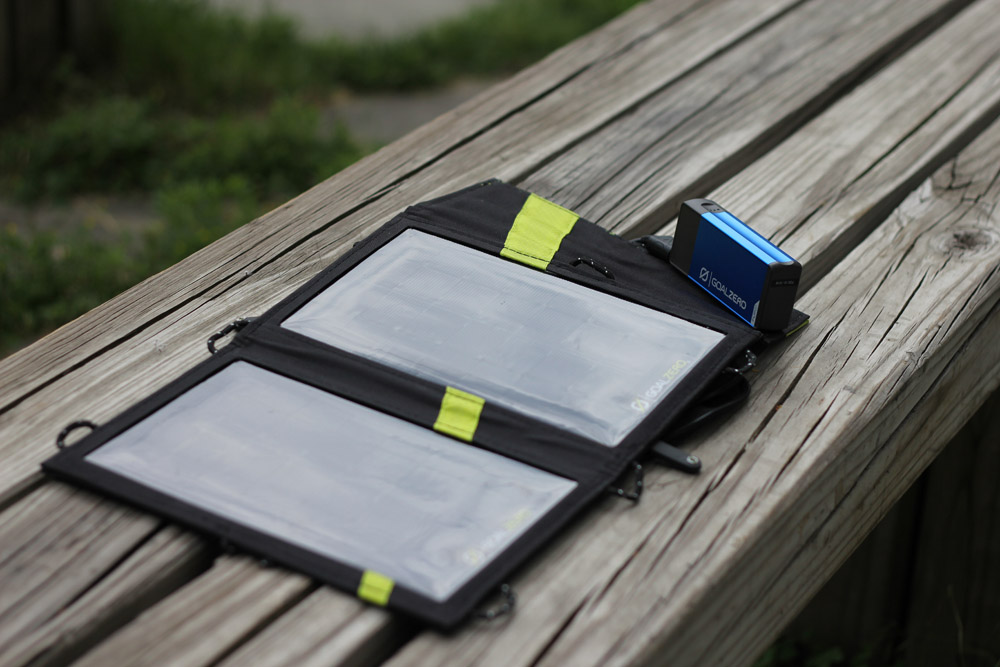 The Goal Zero Flip 20 can charge all USB-enabled devices, and it even comes with an add-on for micro-USB compatibility. At just four ounces, this nifty little recharger won't take up any extra space, fitting comfortably in your pocket, pack, or wherever else you'd like to stow it.
The Flip 20 is ideal for multi-day backpacking trips, as you can simply set up your solar panels and charge the Flip 20 while at camp, then power up your electronics while you sleep. Dead batteries will no longer plague you when you need to use your electronics for days at a time.
This charger also allows for pass-through charging, though, meaning that you can charge the Flip 20 from the solar panels while you simultaneously charge your phone through the device. This will cut down on time and be extremely convenient if you wish to use your electronics while they're being charged. Of course, doing so makes the charging process take a little bit longer, but you probably could have guessed that.
If you wish to go as minimalist as possible, the Goal Zero Flip 20 does not even necessitate a cord, as the device comes with a flip-up port that can charge devices that connect directly to a USB port without any added wires. However, if you wish to charge an iPhone, a convenient cord is included as well.
If you're looking for an ideal, portable way to charge your electronics in the backcountry, the Goal Zero Flip 20 is as good a solution as any. Remember, the recharger is best used in conjunction with one of Goal Zero's solar panels, which you can buy here.
Where to Buy
Help support Glacier National Park Travel Guide by purchasing the Goal Zero Flip 20 through one of our partners: