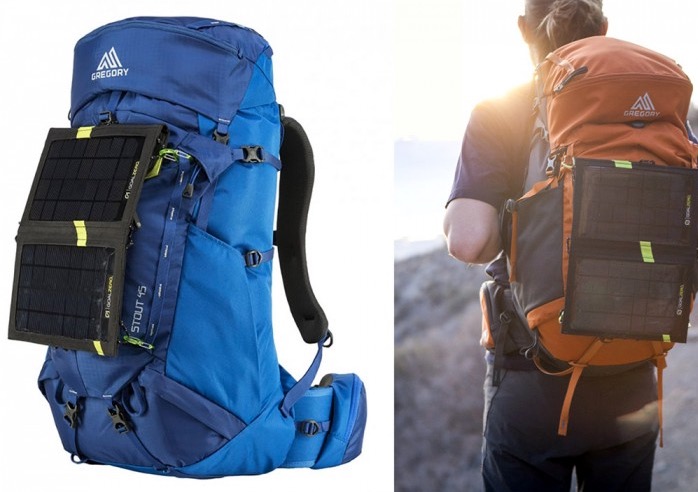 Goal Zero and Gregory Bring You Solar-Ready Packs
Goal Zero has been making a big name for themselves in recent years with their innovative line of solar-powered products that make life in the outdoors just a little bit more environmentally-friendly and efficient.
The company has been creating a wide range of products designed to harness solar power and eliminate the need for any traditional electricity in the backcountry. The latest innovations from Goal Zero are these Solar-Ready Backpacks, which are produced in conjunction with outdoor retailer Gregory Mountain Products.
For some time now, backpackers wishing to use solar power in the backcountry have had to rig their packs with annoying straps and attachments in order to comfortably charge the panel while they hike and move around.
These new backpacks from Goal Zero and Gregory – there are 2 models so far – are designed specifically for the purpose of harnessing solar energy while on the move outdoors. In addition to the solar power functionality, the Stout and Amber backpacks are also great backpacking packs in general, with plenty of room for storage and a lightweight design.
The Stout Backpack is designed specifically for men, and can accommodate up to 48 liters of gear, and only weighs 3.6 pounds. The women's model, the Amber Backpack can hold up to 38 liters inside of it, and weighs a comfortable 3.1 pounds. Both of these backpacks created with daisy chain lash points on both the lid and front of the pack, making them able to accept Goal Zero solar panels. It is worth noting that the backpacks do not come with Goal Zero solar panels; those need to be purchased separately.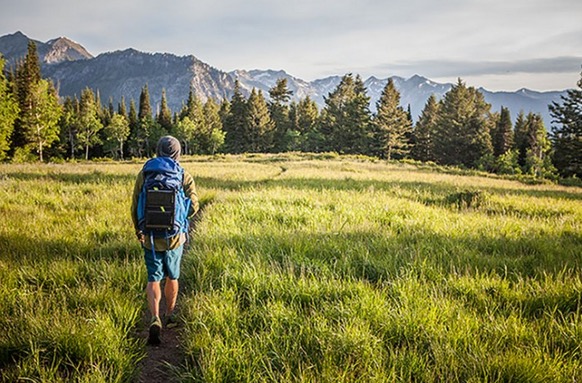 The panels fit comfortably on the back of the backpacks, allowing your solar panels to charge while you're out exploring. These backpacks are constructed with adjustable hip and shoulder belts, and can accommodate any number of outdoor accessories such as water bottles, poles, sleeping pads and more.
Both the Amber and Stout Backpacks are excellent backpacking choices in their own right, but the combination of Gregory's excellent construction with the ability to integrate with Goal Zero's solar panels makes these packs one of a kind right now.
However, with the rate at which Goal Zero is growing, it would not be a surprise to see many more companies follow suit and partner with the energy-saving company in order to capitalize on the ever-growing solar energy market.
Until more companies hop on the Goal Zero bandwagon, though, these Gregory backpacks are the ideal solution for being able to charge all of your gadgets while out in the wilderness, without wasting any energy in the process.
To learn more about the Goal Zero/Gregory Solar-Ready Backpacks, check them out on Goal Zero's website here!
Where to Buy Goal Zero Solar Panels
Help support Glacier National Park Travel Guide by purchasing Goal Zero Solar Panels, which you can use with these backpacks, through one of our partners: