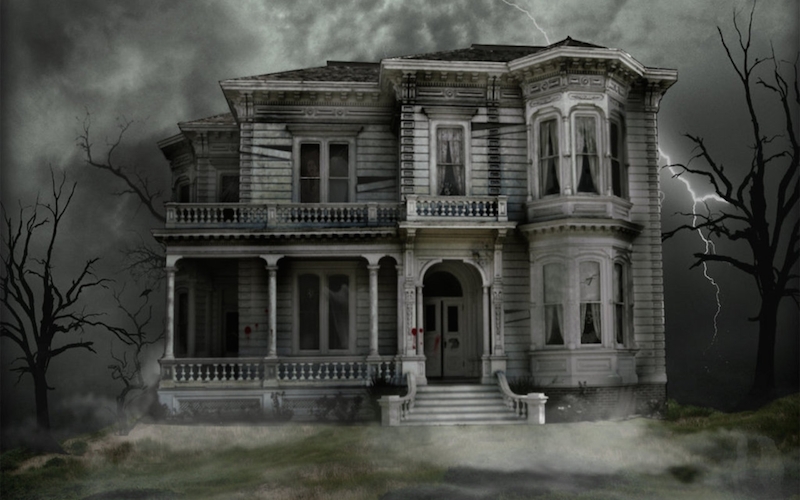 Halloween is fast approaching and with it comes a host of problems that people around the world (or at least in the countries that celebrate this holiday) will have to face.
Scantily-clad college students and darkly clothed, hard to see trick-or-treaters running around the streets are some of the most common annoyances.
But many households around the country face a much larger, much darker threat — their house getting haunted. Or, at least, scaring themselves into thinking their house is haunted.
Even if homeowners are just scaring themselves, their fear is real enough to invest in some new gear to help calm their nerves.
Tents And Accessories To Sleep Outside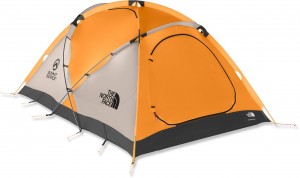 The first step to dealing with a haunted house is getting out of it immediately!
First item: a good four-season tent.
The North Face Mountain 25 Tent is one of your best options.
The tent is designed to endure harsh weather and low temps thanks to an internal guyout system that adds extra stability during high winds and extreme conditions. Available at REI for $539.00. Buy it here.
These are other good options:
Interested in learning more? Here are our selections of the best backpacking tents.
To stay comfortable in the tent, you will need a good sleeping pad and sleeping bag.
We recommend the Big Agnes Insulated Q-Core Pad, which has a supportive construction and synthetic insulation to keep you warm and comfortable. For sale at REI for around $100. Get it here.
Keep in mind, the pad is not self-inflating, so don't let a ghost take your breath away before setting  it up.

If you are in the Rockies, you'll need a solid, sturdy sleeping bag like the REI Magma Sleeping Bag, which has a double protection design that uses both water-proof fabric and water repellent down. Designed for temps as low as 10 degrees, so if you're on the run from zombies well into winter, you'll be set!
Other options:
Interested in other sleeping bags? Here are my top picks for the best sleeping bags.
You will also need a reliable camping stove.
Our latest favorite is the UCO Grilliput Portable Camping Grill.
The components of the grill fit neatly inside a stainless steel tube, making it simple and easy to pack away, and an endless supply of fuel. Available on Amazon for $24.99.
Since you are already out camping in the yard, you might as well start a fire, which means you will need a reliable lighter.
Consider investing in the brand new Bic Firesleeve, a sweet Kickstart project.
The water-proof sleeve not only protects the lighter from being ruined by moisture, it also has features that keep the flame burning without thumb pressure.
Being able to easily light a fire without holding your hand directly over the flame is the least of your worries, but you might find it pretty helpful.
The fire may not scare off any creatures of the underworld but it will at least give you an excuse to roast marshmallows,  since you might need a little pick-me-up at this point.
Invest in your own on KickStarter.
Flashlights and Techonology To Light Your Way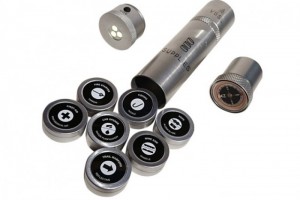 Once you have found the courage to re-enter the house, it will probably be pitch black inside — this, at least, is how it always is in the movies.
To light your way you will be a good flashlight, like this VSSL Outdoor Utility Flashlight, which includes survival components — including a compass, first-aid  and can opener — inside the shaft of the lights. Get one for yourself on KickStarter.
Once you are back in the house, you have already committed to wandering around in the dangerous dark so you might as well invest in some night vision goggles as well.
Try out the Spy Gear Night Scope, which allows you to see 25 feet ahead of you in the dead of night. Available on Amazon for around $15.
Sturdy Recording Devices 3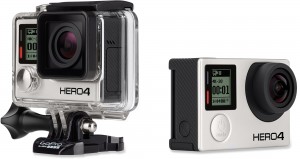 It's unlikely that anyone is going to believe your haunted house story, unless of course, you get the experience caught on film. So you will need a Helmet Camera to strap on to get footage to back up your claim.
The GoPro HERO4 Camera, which features faster video frame rate speeds and more processing power, should do the trick. The footage is so high-quality, you might just get it featured on Ghost Hunters! Available at REI for $500. Yeah. I know. Disgustingly expensive, but well worth every penny to get this baby.
Climbing Rope
If your house is haunted, you will need some resources to make a quick getaway, like a sturdy climbing rope to safely escape from an upstairs bedroom.
You could use any number of climbing ropes from REI, like these:
If you want a rope plus some key survival tools,  we recommend the Elderid Raptor DuoTec Friendly Swede™ Carabiner "Grenade" Survival Kit.
Tucked away inside the rope are tin foil, tinder, fire starter, fishing lines, fishing hooks, weights, swivels, dobber and a knife blade wrapped in 500 lb paracord. This will help you survive any haunted house (or zombie apocalypse for that matter).
Get it on Amazon for less than $10.
Revert back to tradition
If none of the above gear helps you survive this ordeal, try reverting back to the traditional techniques for combatting demons — smudging. You can find full smudging kits on Amazon.
A three-pack sets you back about $5 and ensures the ghosts will be smudged for good… or at least until Halloween next year.
Your thoughts? Anything I missed here that will help you survive a haunted house this year?