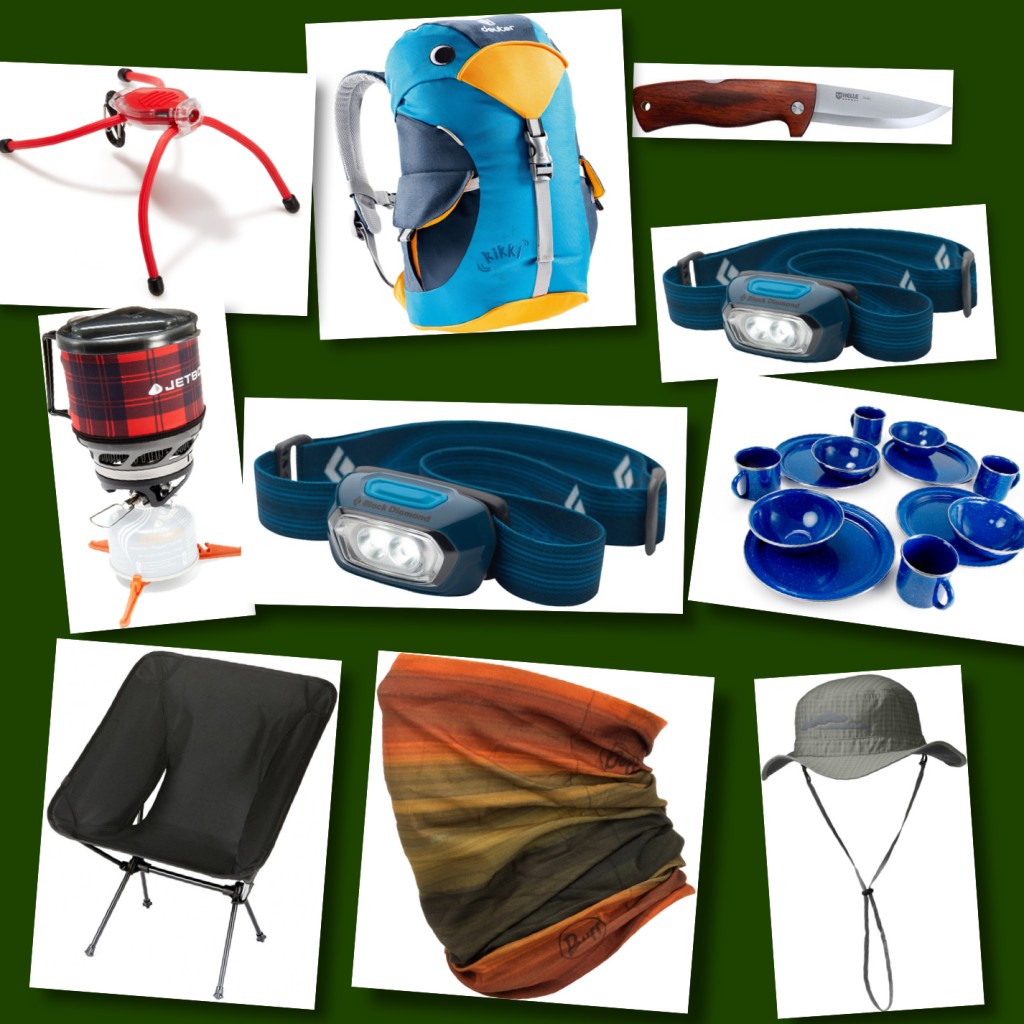 Holiday Outdoor Gift Guide
Some people ask for sparkly jewelry. Some people want high-tech electronics. For me, and I imagine many of you, I want holiday gifts that I can use to play outside on my favorite Rocky Mountain hiking trails and campgrounds.
2014 has been a great year for the outdoor industry, with some of the most innovative outdoor gear products I've ever seen. Because there is so much good gear out there, sorting through it to find the perfect gift for your friend or family member can be a challenge.
From camping gear to the perfect presents for your budding outdoor enthusiast son or daughter, here is the best gear to gift this holiday season.
Gifts for Campers
For avid campers, finding the right gear to set up camp is as important as decorating their home with the right furniture.
In light of this, I like to give camping gifts to friends and family that will improve their current setup, but that they might never normally purchase for themselves. Little indulgences make a big difference when you are in the great outdoors.
Camping Kitchen Gifts
Lots of people — myself included — often settle for flimsy dishes and old pots from second hand stores as their kitchen camping set up.
This works fine but high-quality reusable dishware, makes meals much more enjoyable.
Classic heavy-gauge steel speckled dishware is a great place to start in building a complete camping kitchen. For the holidays, it makes a great gift for any avid camper,
Made of heavy-gauge steel with a speckled enamel finish, the GSI Outdoors Pioneer Table Set is one of the best camping dishware sets around.
Product Highlights:
Twelve-piece set: four 10.5 in. plates, four 5.75 in. bowls and four 12 fl. oz. cups
Kiln-hardened twice at 1,400°F to prevent scratches and chipping
3-ply construction maximizes heat distribution.
Get the GSI Outdoors Pioneer Table Set from REI for $48.93-$69.95
Camping Furniture Gifts
An addition to a loved one's set of camping furniture is another great holiday gift.
A comfortable camping chair, for example, is a must have gear item for any regular camper. There is really no other way to sit around a fire.
My favorite camping chairs collapse down small enough that they could be brought backpacking.
Recently, these compact chairs have become so well designed that they are as comfortable — if not more comfortable — then the bigger lounge style car camping chairs.
The Helinox Chair One Tactical Camp Chair is a good example.
This 2lb, collapsible chair is small and lightweight enough to stuff into a backpack.
The chair's innovative design, in turn, is a welcome treat for any of your loved one's backside.
Product highlights:
 320lb weight capacity
2 side pockets
Carry sack included
Lifetime guarantee
The Helinox Camping Chair is available at Backcountry for around $100.
Gifts for Backpackers
When it comes to backpacking, high quality gear is particularly important.
For backpackers, gifts should be lightweight and very useful. Don't expect that the backpacker in your life will haul along any extra weight just because it was a gift.
Get something that will be a lifesaver on the trail, something that will make them thank a higher power that you love them enough to get them something so awesome.
Best Backpacking Stoves
A lightweight, high quality stove is something every backpacker needs.
The JetBoil MiniMo Stove is one of the best around.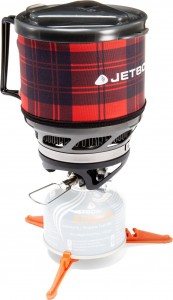 Thanks to innovative new valve technology, the stove regulates temperature phenomenally well. The stove also has a redesigned cooking cup featuring a sturdy metal handle and improved height.
Best of all, the JetBoil Minimo Stove is available in a festive holiday buffalo plaid design.
More Highlights:
Includes insulating drink-through lid and measuring cup
Compact sideways burner storage inside cooking cup
Average boil time: 4 min. 30 sec.
Weight: 14.6oz
Packed dimensions: 5 x 6 inches
The JetBoil MiniMo Backpacking Stove is available at REI for $129.95
Backpacking Adventure Knives
To survive out in the wilderness, simple tools are often the most important.
A good knife, for example, can be used for everything from cutting food to making kindling for firewood.
Any backpacker will tell you that a good knife makes a world of difference out on the trail so believe me, they will thank you later for the gift.
He Helle Skala Folding Knife is among the best new outdoor knives on the market.

The razor sharp blade, made of high alloy steel, will makes smooth cuts. Two additional layers of 18/8 stainless steel protect against breakage and rust.
The blade is longer than some competing models because it is to be used as more than just a pocket knife.
The knife's genuine Cocobolo wood handle fits makes it an attractive gift.
Additional Specs:
Blade Length: 3.3 inches
Closed Length: 4.6 inches
Weight: 5.92 ounces
Priced at $149, this is among the more expensive backpacking knives. Nonetheless, it will come in very handy on the trail so you may find the added cost for the gift was well worth it. Get the Helle Skala Folding Knife from REI.
Gifts for Kids
If you want to raise a kid who is passionate about the Rocky Mountains then you need to fit them with the right gear to inspire them to play outside.
Luckily, more and more of the leading outdoor companies have added kids gear and apparel lines so it's easy to find everything from hiking clothes to sleeping bags designed specifically for their size and needs.
They may eventually grow out of this year's gifts, but the memories they have using them will last a lifetime.
One of the best child-specific outdoor gear items I have seen recently is the Deuter Kikki Pack.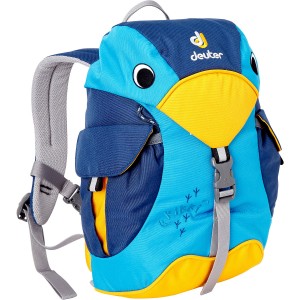 Designed for toddlers, this 6-liter packs weighs only 12 ounces and is only a little over a foot tall.
Ideal for budding hikers, the pack has the some key features as an adult pack, including breathable shoulder straps, a foam back panel and sternum strap and reflective accents.
Best of all, the pack is designed to look like a friendly bird or paradise and has kid-friendly features like a customizable inner name tag.
The Deuter Kikki Pack is available at REI for $45.
A good hiking hat is another great holiday gift for kids.
They will get good use out of it and, best case scenario, it turns them on to sun protection at an early age.
Outdoor Research makes some of the best hiking hats and luckily they have a junior version.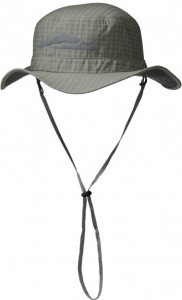 The Outdoor Research Helios Kids Sun Hat touts UPF 30-rated sun-protection and features a moisture-wicking headband.
Features like a foam-stiffened brim that floats in case the hat takes an unplanned dip show that Outdoor Research knows what to expect from kids in the outdoors.
The Outdoor Research Helios Kids Sunhat is available at Backcountry for around $30.
Outdoor Gear Stocking Stuffers
Sometimes the best gear items for the Rocky Mountain wilderness are small enough to hang above the fireplace.
Here are a few gems to delight anyone lucky enough to fish from a stocking.
Campers, backpackers, hikers, pre-dawn dog walkers — you name it! Everyone has some use for a good head lamp.
The Black Diamond Gizmo Headlamp — available from Moosejaw for $19.95 — is an affordable, high quality headlamp that you can sneak easily into a stocking.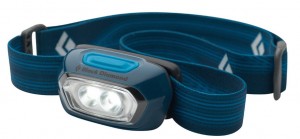 A consistent favorite gear item among outdoor gear writers and editors is the Buff Orignal Buff Headwear.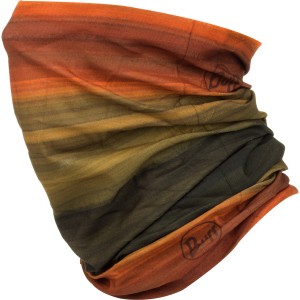 The Buff Headwear can be used as a headband, face mask, sun guard, neck gaitor, wristband — the list goes on and on. Available in a range of designs and colors, you are guaranteed to find one to that fits the style and personality of your loved one.
Get Buff Original Headwear from Backcountry for $15-$30.
Who needs a traditional flashlight when you can give a much more useful, cool looking mini light like a Nite Ize BugLit LED Micro Flashlight.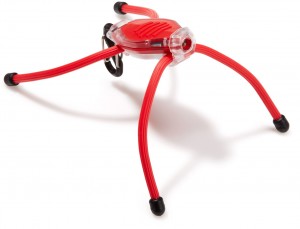 These durable flashlights pack a bright, white LED bulb with an effective range of up to 50 ft. and is visible up to 1 mile away.
The light can be attached to almost anything thanks to its two flexible gear ties that can be bent, wrapped and twisted in a variety of configurations and a built in S-Biner clip (perfect for zipper pulls, key chains and more.
The Nite Ize BugLit LED Micro Flashlight is available at REI for $13.
Happy Holidays!
Good luck getting the perfect gives for your favorite outdoor people.