Icebreaker Incorporates Merino Wool Insulation Into New Apparel Line
Following in the steps of many other outdoor apparel companies, Icebreaker has released a new line of clothing insulated with Merino wool.
Icebreaker developed the MerinoLOFT line, which includes various technical outdoor apparel items as well as lifestyle, because of the unparalleled insulation capacity of this natural fabric.
First, a little background on sheep sweaters.
Benefits of Wool Insulation in Outdoor Apparel
The key component that sets wool apart from competing insulation is that it keeps the user warm even if the material gets wet. Wool is naturally water repellent thanks to oils in the fabric and the "burrs" in the fabric.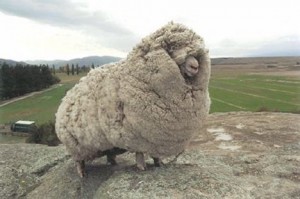 Burrs give wool its scratchy feel and help prevent the fibers from sliding along one another, which prevents the fabric from collapsing under its own weight. This means there is less trapped air in the fabric, which creates better insulation.
Waterproof, Lightweight, Wool Insulated Outdoor Apparel
For its MerinoLOFT wool insulation line — the company's warmest layers ever — Icrebreaker started with premium, ethically-sourced wool fibers (10 percent of which was salvaged from the factory floor). The fibers are then intertwined to create a machine washable insulating layer that is built into an outer shell made of recycled polyester.
Each garment is also treated with DWR (durable water repellent) to provide further waterproof capabilities. A breathable inner wool layer next to the skin helps regulate temperature and prevent overheating.
Women's Wool Insulated Jackets
For women, my favorite product in the Icebreaker MerinoLOFT wool insulation line is the Women's MerinoLOFT Helix Vest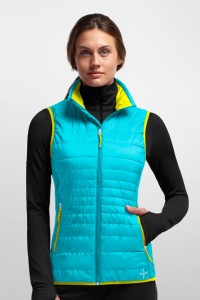 Product highlights:
For men, the MerinoLOFT Ranger Zip Hooded Jacket is a solid choice.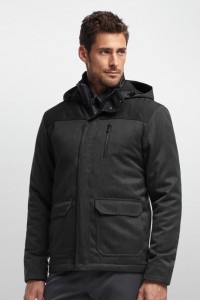 Product Highlights:
Find out More about the Benefits of Wool
Interested in finding out more about the Icebreaker Merino Wool products? Check out a link to one of our partners:
Don't forget to thank the next sheep you meet for evolving to have such a fantastic coat!