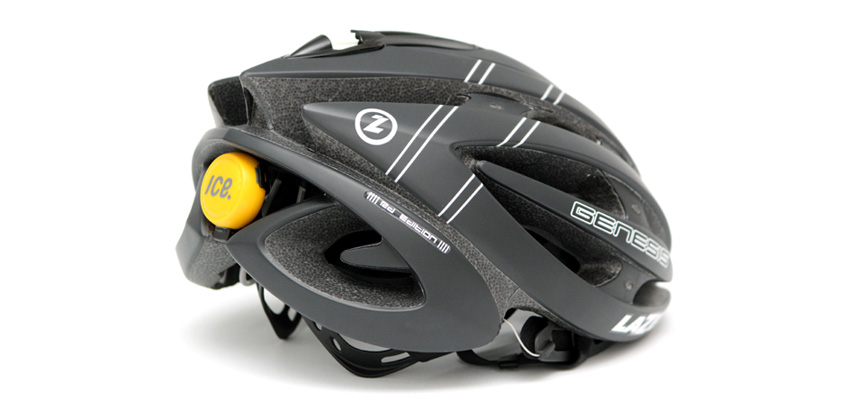 ICEdot's revolutionary Crash Sensor won't keep you from falling, but it will get you the help you need if/when you do.
Nothing's more terrifying than a remote mountain biking or road cycling crash. When that happens, the Icedot Crash Sensor can get you the help you need.
Getting that natural rush in the snow or on the trails is so incredibly addictive (I know, I'm preaching to the choir!). There's not much in life that can take the place of feeling the wind on your face and the motion in your bones when you're carving down the slopes or cruising down the mountainside on two wheels. It's so pure, so fierce, so…indescribable.
But no matter how much you crave that rush, you should never, EVER sacrifice your safety to get it.
Taking risks is simply a part of being human, but minimizing the potential for disaster is the mark of an adventurer with smarts.
ICEdot's Crash Sensor will help you minimize that potential by automatically sending your emergency contacts your location if you get in an accident.
How the ICEdot Crash Sensor Can Save Your Life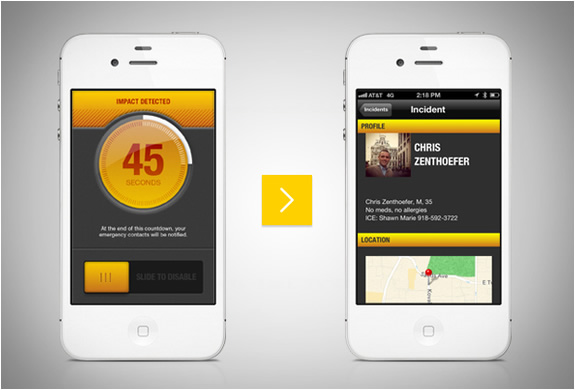 The Crash Sensor affixes to your helmet (which you definitely ought to be wearing!) and, working with an app on your smartphone via low-energy bluetooth connection, monitors your safety.
How? The sensor is able to detect motion, impact, and directional changes of force. So if a huge impact (or critical impact) is made or the directional change of force is severe, it will begin an emergency countdown on your app. You've got a few moments to get to your phone and shut the countdown off, assuming you're okay.
But if you're not okay and the countdown finishes, the app will automatically contact your I.C.E. (in case of emergency) contacts, giving them your precise coordinates.
How's that for minimization of disaster?
Like I said, it won't keep you from having an accident, but it may keep you from going undiscovered for 127 hours if you do… If you catch my drift.
Who Can Benefit from the ICEdot Crash Sensor?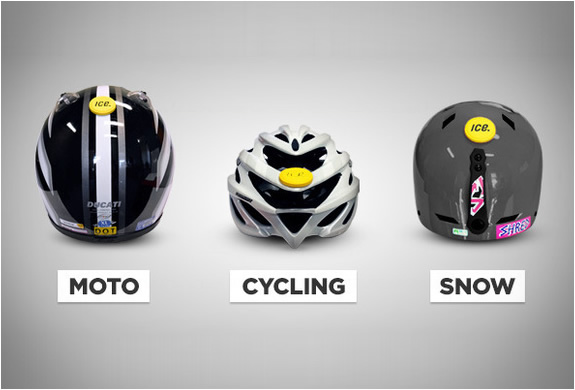 Honestly, anyone can benefit from this awesome device. If you're a mountain biker, I think it's absolutely essential. Same if you're a backcountry skier or boarder.
But it can go beyond just that. You can even put one on your kid's bicycle helmet if they like to go on solo adventures in the neighborhood. Also if they like to skateboard around town.
There's really no end to the beneficiaries of the Crash Sensor. If you do anything that requires a helmet, you ought to think about using one.
Better safe than sorry, right?
You're darn tootin'!
Final Word: To Buy or Not to Buy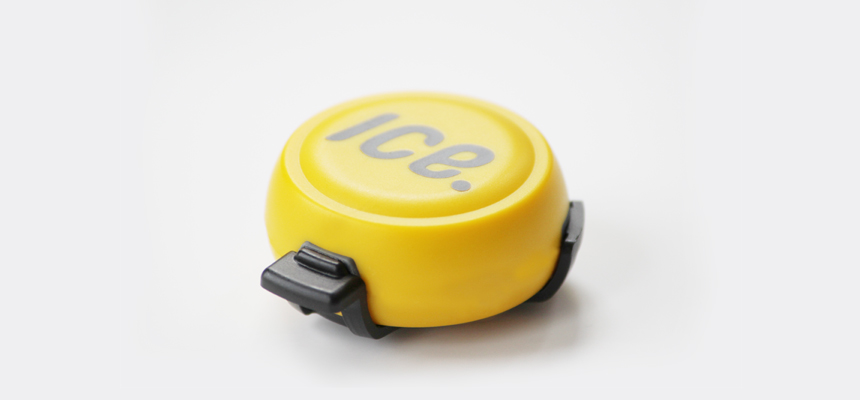 Seriously? I think even Hamlet, that notorious flip-flopping fence-sitter who couldn't make up his mind to save his life (literally), would have immediately seen the ICEdot Crash Sensor as an absolute must-buy.
I absolutely recommend this product. It can do no harm. It can only help. And at only $150, it could make the perfect Valentine's Day gift for the cyclist in your family :-).
And if you find yourself (god forbid) in an emergency situation, that help may just save your life.
I think that's worth the price of admission alone.
Where to Buy
What do you think? Do you own the Crash Sensor? How has it worked for you so far? If you don't own it, are you going to pick one up?