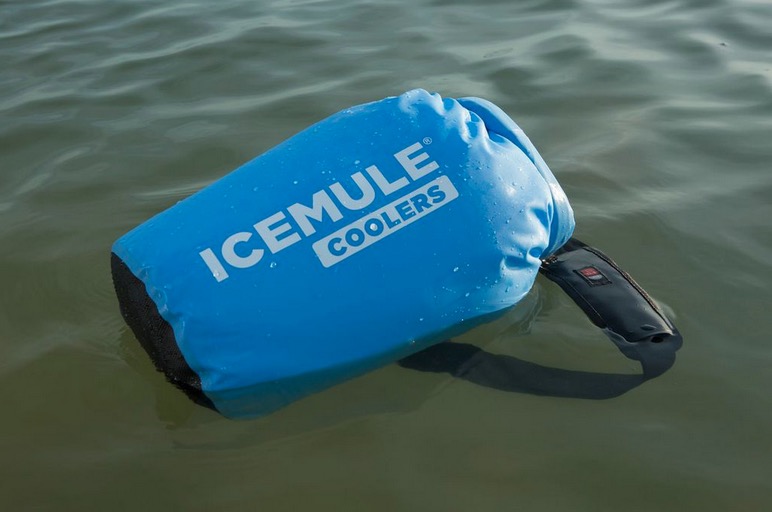 The IceMule Cooler
Bringing a cooler along when you're backpacking, hiking, or camping is usually not an easy thing to do. Most hard-shell coolers are far too heavy and bulky to be a practical option to bring on a long trip outdoors, and many soft shell coolers on the market simply don't keep beverages cold enough to be viable alternatives.
Thankfully, the team at IceMule realized this dilemma, and created a product that is both lightweight and adept at keeping your beverages cold during outdoor activities. Meet the IceMule Cooler
!
The IceMule Cooler is designed for lightweight outdoor use, and will keep drinks cold for an astounding 24 hours at a time. With a 20-liter, or 18-can capacity (in the Large model), the IceMule can chill a lot of beverages while you're out in the sun. Of course, the weight of the drinks won't magically disappear, but the IceMule will not add any extra weight, as it follows a traditional dry bag design, staying as lightweight as possible.
Using a double-layered fabric shell with insulating foam, the IceMule's patented design is leakproof, extremely durable, and even floats in water. The bag has been proven to keep ice intact for up to 24 hours, even in scorching temperatures.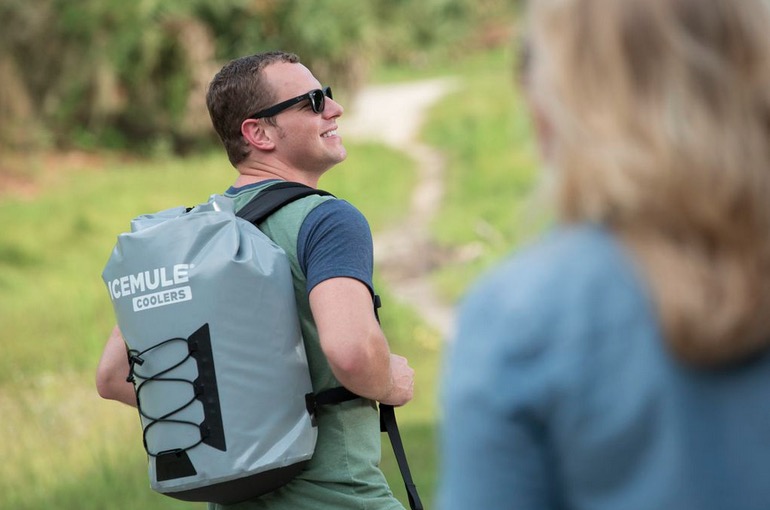 The IceMule is easily the most portable cooler around today, and its padded, ergonomic shoulder strap ensures that the cooler will not leave your back feeling burdened either. The IceMule is easy to carry and won't be a problem while you're out hiking.
When you're done enjoying the beverages that you've transported in the IceMule, the cooler packs down into almost nothing, going into its included stuff sack. Once folded down into this compressed form, the IceMule can easily fit in your backpack, without adding any extra weight.
The IceMule is available in several different sizes, ranging from a 15-liter capacity to a 30-liter capacity, comfortably accommodating whatever your needs in backcountry beverages may be.
If you're looking for a soft-shell cooler unlike anything else out there, you need to check out the IceMule Cooler today. Learn more about this excellent product here!