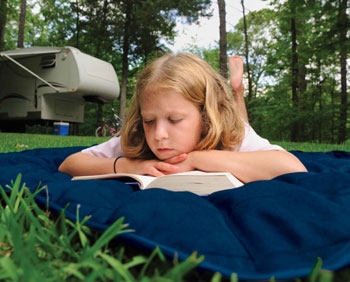 Are you a fan of ticks and mosquitoes, and all the horrific diseases they're capable of transmitting? Didn't think so.
Now's the season to declare war against those summertime pests. Sprays, salves, creams and candles will soon be flying off the shelves and into the hands of Weekend Warriors who want to protect themselves against nasty airborne attacks.
But there's a new product on the market that may offer just as much help, if not more, than the usual anti-bug arsenal. It's a repellent blanket from an outfit called Insect Shield. And it's exactly what it sounds like.
The Insect Shield Outdoor Blanket is infused with an odorless agent that keeps those nasty critters away. It's big, it's light, and it provides excellent defense for the whole family.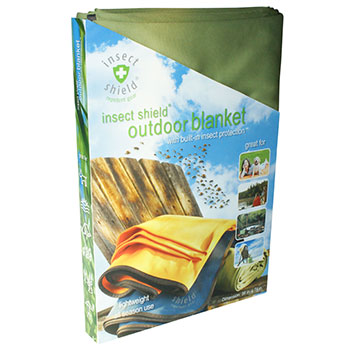 What's So Special About the Insect Shield Outdoor Blanket?
Insect Shield Technology is currently patent-pending, but there's nothing undecided about its effectiveness. For more than a decade, the company has been selling their insect-repelling shirts, pants, hats, socks, and bunk pads to satisfied buyers. Now, they offer a new addition to the Insect Shield family: a repellent blanket.
The blanket is pretty big at 56″ x 74″ but only weighs 18 ounces, making it great for car camping and even backpacking (so long as you're not an ultralight backpacker). There are no special restrictions on its use: you spread this down anywhere. And it's even machine-washable.
Insect Shield Technology keeps mosquitoes, ticks and fleas at bay while you enjoy a picnic or afternoon nap. The tech utilizes insect repellent permethrin and binds it to the fibers of the blanket so that it stays active for a long, long time. Permethrin is a totally safe, EPA-registered product and has been used in the U.S. since 1977.
The result of all this high technology is that you get a comfy blanket that repels dangerous bugs with built-in, odorless, invisible protection.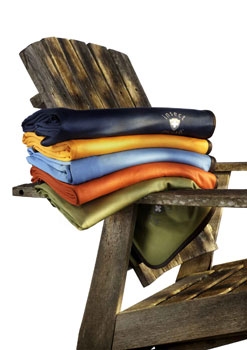 How Does the Outdoor Blanket Compare?
The market is flooded with products that promise to keep you safe from lyme-, malaria- and West Nile Virus-carrying critters. But believe it or not, it looks like Insect Shield has found a dry corner.
There are socks, shirts, pants, candles, creams, and spray bottles aplenty, but blankets are definitely rare.
Sure, you can go out and spend $220 on the REI Screenhouse, but that is a little excessive.
The Insect Shield Outdoor Blanket is phenomenal for quick, outdoor use, whether you're car camping or headed out for a picnic at the Farmer's Market.
Should You Buy It?
Both the Chicago Tribune and Dallas' KTXD have endorsed the Insect Shield Outdoor Blanket, and now we do, too.
For my fellow nature-lovers who spend their time in the Rockies trying not to get eaten alive by little flying monsters, this blanket is the answer to your picnicking prayers.