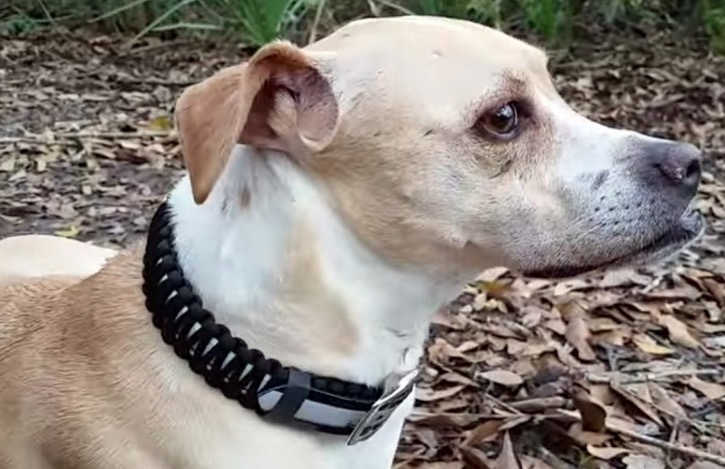 K10 Paracord Survival Kit Dog Collar
If you're the type of outdoorsman or woman who likes to bring your canine companion along when you're backpacking or camping, survival just got a little bit easier.
Your dog probably wears a collar anyway – after all, he should, especially in the vast outdoors – so the K10 Paracord Survival Kit Dog Collar won't be a drastic adjustment for your dog, but it will provide some nice extra survival items for when you are outdoors.
While this is hardly the first paracord equipped dog collar to come into existence, the K10 dog collar offers much more than just some extra paracord for your survival resources. The exterior of the collar is made of 3 meters of wound Biothane paracord. Biothane is an incredibly strong, incredibly durable material that does not absorb water and is incredibly easy to clean.
However, it's what's inside of this paracord that sets the K10 Paracord Survival Kit Dog Collar apart from its competitors. Wound within the paracord is an abundance of small survival items that will come in clutch if you and your pooch find yourselves stranded in the wilderness.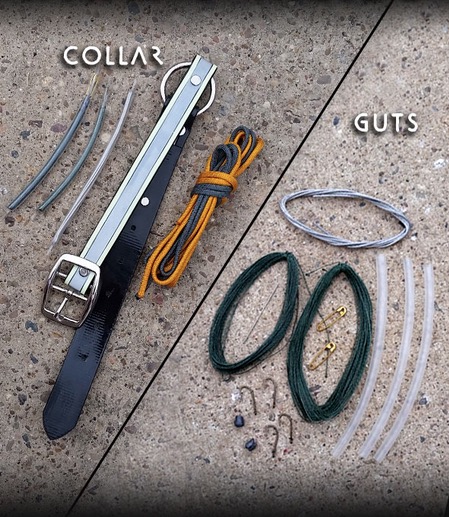 In case you wanted a detailed explanation, included in the collar you will find: fishing line, fish hooks, safety pins, a magnetized needle, a straw, a snare wire, split-shot weights, a glow light, and a reflector. Talk about good things coming in small packages.
All of these items fit discretely into the collar, and are so lightweight and tightly bundled that your tail-wagging best friend will never even notice they are there. An added bonus is that the reflector is easily displayed, so you will be able to easily keep track of your dog even on the darkest nights in the woods. The K10 Paracord Survival Kit Dog Collar truly does it all!
This collar is just $59, and comes with a warranty that is good for your dog's lifetime…which might be longer by a few years if you ever find yourself in a survival situation in the wilderness. If the K10 Paracord Survival Kit Dog Collar sounds like something you'd like, you can check it out here!