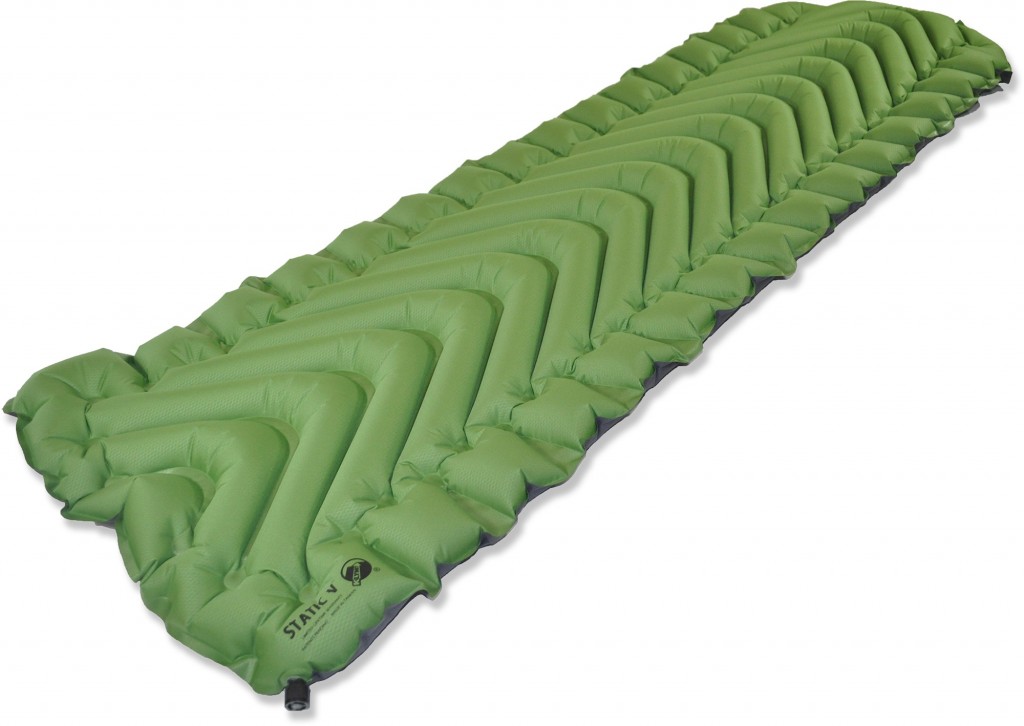 If you're on an extended backpacking trip, few things are more important for your well-being than getting a good night's sleep in the outdoors. If you want to keep your energy levels up so that you can keep charging hard day after day, you need to be well-rested and able to sleep comfortably in a wide range of conditions.
When looking to get a great night's sleep in the wilderness, you should know that not all sleeping pads are created equal. You don't want just any sleeping pad to cushion you from the cold, hard ground; you need a sleeping pad that is both comfortable and compact, so that you can be well-rested at night, without being burdened with a heavy, space-hogging pad in your pack during the day.
When looking for a sleeping pad, you generally have two options – an inflatable pad or a pad that doesn't require inflation. I generally prefer the inflatable variety, as carrying around a deflated sleeping pad saves more weight that even the lightest air-free pads.
One of my favorite sleeping pads, especially for summer weather, is the Klymit Static V Sleeping Pad, which will leave you feeling like you stayed in a classy hotel instead of on the ground.
Klymit Static V Sleeping Pad
The Klymit Static V Sleeping Pad is well-known for being incredibly comfortable and incredibly affordable, and is a favorite of many experienced mountaineers, even when more expensive, high-end options are available.
This is due to the fact that the Klymit Static V is incredibly lightweight, and compacts to the size of a Nalgene bottle. But its not just incredibly easy to carry around – it is one of the most comfortable sleeping pads on the market, for just under $60.
The Klymit Static V Sleeping Pad is made of V-shaped chambers that limit air movement and heat loss, and also serve to cushion your body as you move while sleeping. The air will stay holding you firm no matter how you sleep, allowing you to feel as though you have a legitimate mattress underneath you.
You can inflate the Klymit Static V with just about 10 breaths, and it deflates quickly with an easy release valve, so you can also be sure that taking care of your sleeping pad won't cost you any serious time on your adventures.
The only caveat with the Klymit Static V is that this pad is best suited for warmer weather, and will not provide ideal protection in the coldest climates. But with summer just around the corner, this sleeping pad will be great in the coming months.
If you're looking for a great, affordable sleeping pad, I highly recommend the Klymit Static V. You can learn more about this awesome product here.
Where to Buy
Help support Glacier National Park Travel Guide by purchasing the Klymit Static V Sleeping Pad through one of our partners: