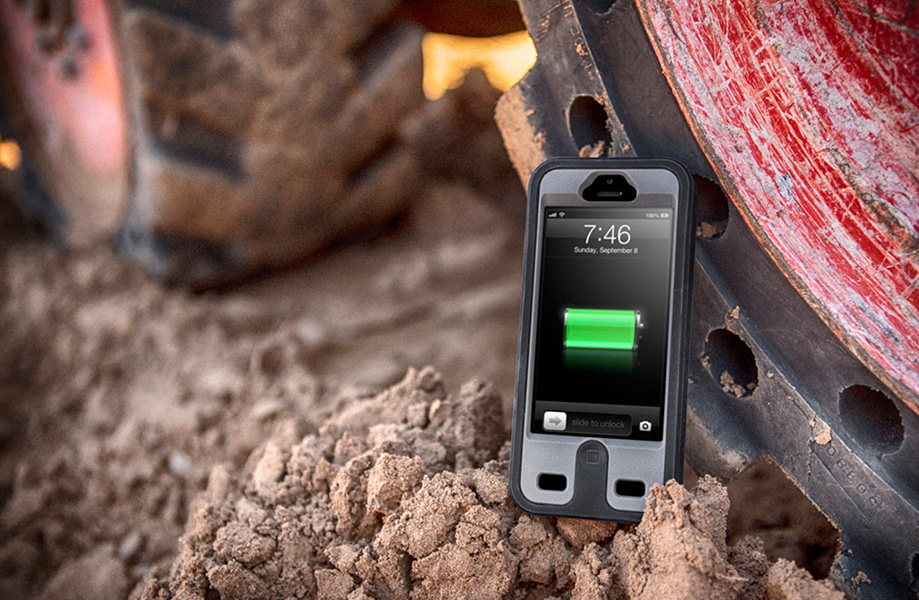 When it comes to making sure your electronics are always full of juice on the trail, the Mojo Refuel series has got you covered in so many ways.
Having a decent power source (not to mention a backup or two) is such an important part of modern hiking, climbing and camping. We use our smartphones and tablets for trail navigation, checking up on extreme weather alerts and getting help in case of emergency.
So it has to be a top priority for anyone heading off into the great wilderness (either alone or with a group) to make sure their batteries won't die on them.
Battery-boosting external cases for your gadgets are starting to flood the market as the technology becomes easier to manufacture and outdoorsy folk like us start seeing the need to own them. But before you get lost in the vast maze of model options and consumer reports, let me point you in the right direction:
The Mojo Refuel series.
Mojo offers a super well-crafted lineup of battery cases, designed for durability and longevity.
They're also the first ever available for the iPhone 5/5S, which happens to be the smartphone of choice for a lot of folks right now (including yours truly!).
3 Mojo Refuel Removable Battery Cases for All Your Outdoor Adventure Needs
Mojo Refuel Battery Case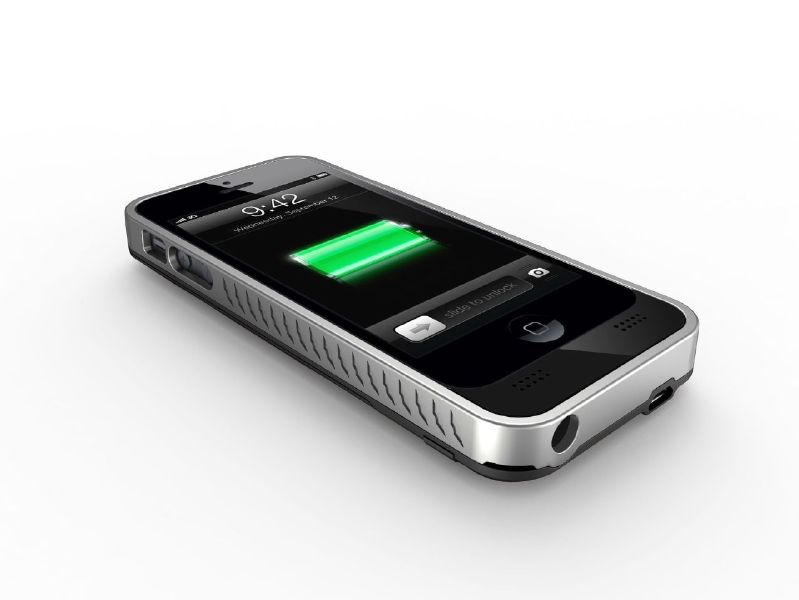 The first one on the list is the basic Mojo Refuel Battery Case. Well, I say basic, but really there's nothing much ordinary about it. This is a fantastic accessory.
The protection this case offers your phone against shocks, drops, tumbles and spills is really good but not nearly as spectacular as the next models on the list. But that's kind of the point with this one: the standard Mojo Refuel Battery Case is made to maintain your iPhone's super sleek look. It's not terribly boxy, it's not terribly heavy, and it's design is finished with silver and black to complement Apple's chic aesthetic.
In other words: it looks great.
It also works great. The case makes it super easy to change out batteries (the design for this is actually pending a patent–it's that good). The battery itself is a 2200 mAh that comes in at just over 30 grams and charges twice as fast as the regular 500 mAh with a USB outlet.
And the beauty of it is, your power is truly limitless here. You can purchase as many batteries as you want and change them out as frequently as you need.
It's slick, it's sleek, and it'll keep you connected day in and day out. Pretty close to perfection, right?
Mojo Refuel Armor Battery Case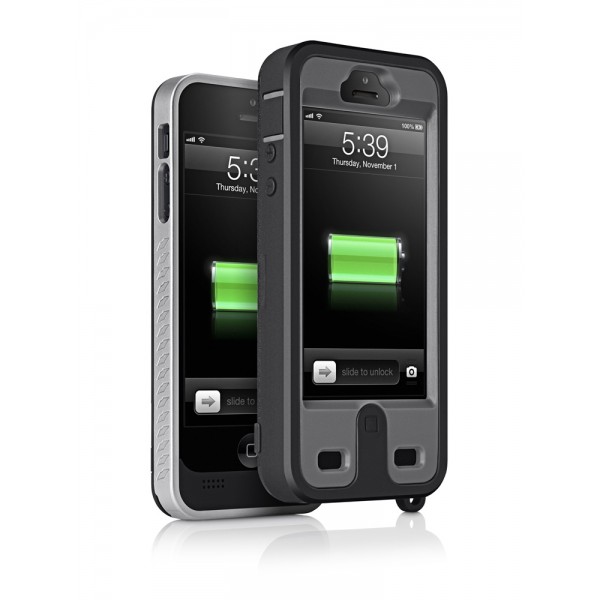 Okay, "sleek" is all well and good, but what about for those of us who like to hit the trail hard? We don't want to spend money on an awesome battery case only to have it crack the first time we bang into the wall while cragging or take a tumble over the handlebars while biking a trail.
Well, that's why Mojo made the Refuel Armor Battery Case.
It works just the same as the standard model, but additionally provides a super tough exoskeleton that really protects your iPhone from hard knocks, heavy vibrations, big drops and even some small water splashes.
Armor. It's all in the name.
Mojo Refuel Aqua Battery Case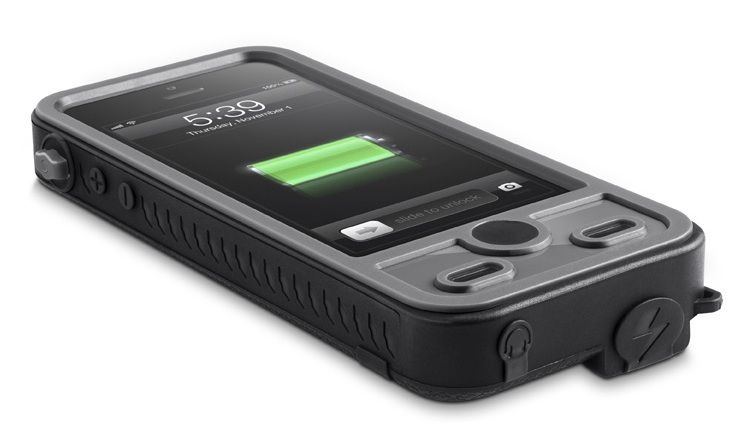 Okay, okay, "small water splashes" are all well and good, too, but what about those of us who like to go kayaking along the shore or explore the back of waterfalls or get knee deep in the mountainside snow?
There's the Mojo Refuel Aqua Battery Case.
This little number (just as sexy looking as the standard and armor models) is IPX8 certified and fully protects against water, shocks, dirt and snow. It's also 100% childproof so no little fingers will be able to get that battery out when your back is turned.
The only drawback to this model (which really isn't that big of a deal; I mean, come on) is that because of its protective cover, the Touch ID fingerprint sensor on the iPhone 5S won't work when using the Refuel Aqua.
But all in all, I'd say this is a definite must-have for folks who plan on getting more than a little splash of water while hanging out with Mother Nature.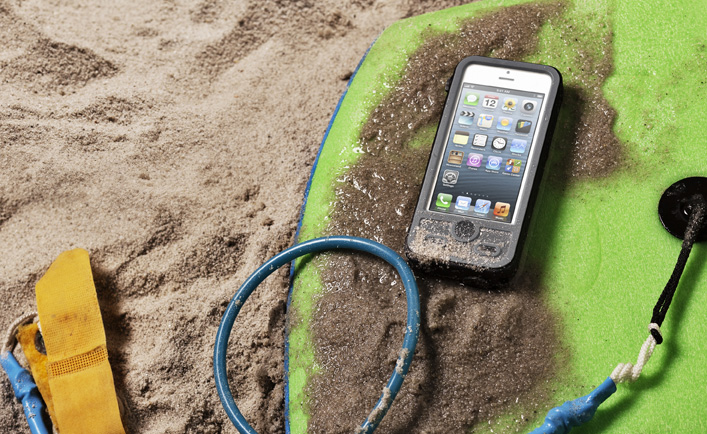 You can buy each of these battery cases through the iBattz website, as well as additional batteries and a Mojo Refuel Belt Holster which is great if you want to save your pockets for other gear.
You can also buy all from Amazon.com, if you're so inclined.
It's a brave new world for us weekend warriors–one in which digital gadgets have become important tools for having the best time possible on the trails, up the mountain, along the beach, or in the woods. So you've got to make sure your phones stay charged.
The Mojo Refuel series will happily do that for you.
Here's a video from the folks behind Mojo Refuel for a close look:
What's your favorite battery case for iPhones? Anyone using the Mojo Refuel right now? Thoughts, questions, concerns?