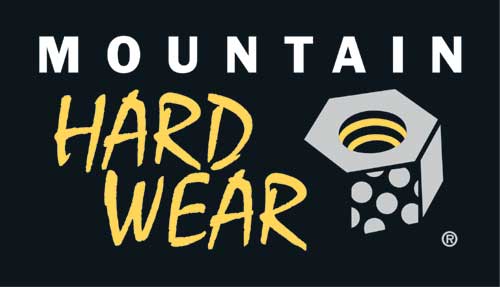 Every year, we wonder if the outdoor gear we spend all our hard-earned money on can possibly get any better. Many seasons just give us the same old models with very minor upgrades, and those are usually just cosmetic.
Next year, however, is different. We get to witness a dramatic spike in tent evolution with the release of two awesome new tents and one wonderful sleeping bag.
Mountain Hardwear has long been a stone-cold stalwart in the outdoor gear arena, providing high quality bags, tents, clothing, and other essentials to the weekend warrior at fairly reasonable prices. Their Ultralamina sleeping bag is one of the best ultralight sleeping bags ever made. So, in other words, they are generally company you ought to pay attention to.
But right now, there's no "generally" about it. You MUST hear about this.
Mountain Hardwear's Spring 2014 Gear Lineup
During the spring of 2014, Mountain Hardwear will bestow unto us two fresh tent models and one spankin-new sleeping bag, any one of which I'd be happy to call my temporary home. They are:
Optic Tent 2.5 (MSRP $240)
Ratio/Heratio 32 Sleeping Bag (MSRP $230)
Tangent 2 Tent (MSRP $450)
Let's all get to know each other a little better.
The Sweet and Roomy Optic Tent 2.5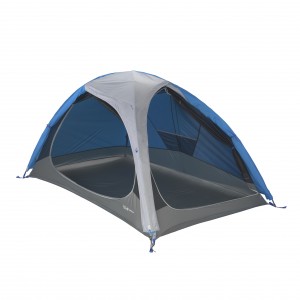 It's the little things that make the Optic 2.5 so great. Because as the little things add up, you find that they create one superbly awesome product. Some of these little things include:
Expanded interior–made for 2.5 people, the extra space can be used for more gear storage or for sheltering your young'n
Sweeter View–two adjacent doors can be opened simultaneously giving you a wicked 180-degree view of whatever corner of nature you've perched your tent on.
Lighter Load–weighs in at only 5lbs, 13oz with the use of lightweight materials and DAC PressFit poles.
Easier Pitch–color-coded and reflectorized starter tabs on canopy and rainfly make setting up a snap
The Optic Tent 2.5 is an awesome new addition to the Mountain Hardwear family and perfectly corrects some of the issues campers had with previous models. It shows that sometimes, just sometimes, companies really do listen to their customers.
Keeping Warm with the Ratio/Heratio 32 Sleeping Bag
The Ratio 32 is the bag for men and the Heratio 32 is the version for women. Clever name, I suppose, but never mind that for now. Let's talk about the 32-degree bag itself. Because THAT is very clever, indeed.

ThermoTrap Baffle Technology — It keeps you warm all night long with its crazy-good ability to grab hold of the heat and keep it surrounding you
Q.Shield Down — 650 fill down is held in place by the ThermoTrap Baffle, stopping it from migrating to one end of the bag or the other, as it keeps you toasty
Advanced Treatments — Applied to the Q.Shield Down, they repel moisture and reinforce loft
The Ratio/Heratio 32 sleeping bag is the perfect sack for anyone who's making the switch to down. It's warm, it's comfy, and the high-tech materials used to create it will do nothing but good for either him or Heratio.
Destroying the Competition with the Tangent 2 Tent
Saving the best for last isn't always the best plan. Sometimes you want to rope in your listeners right away with the WOWiest of points. But I had to save this for the end because otherwise I never would have had the chance to include the Ratio/Heratio or Optic 2.5. I would have been ranting about the Tangent 2.
This, my friends, is an excellent new tent. And by excellent, I mean EXCELLENT.
It's Mountain Hardwear's toughest tent in the company's long, celebrated history. And yet, it's also light enough to be a backpacking tent. Crazy, right? And it's less than $500.
The Tangent 2 is a double-walled, 4 season tent, and can take anything those four seasons can throw at it. Rain, snow, wind, hail–you name it. The Tangent 2 will protect you.
Instead of the usual four points of contact, the Tangent 2 boasts TWELVE. That's right, TWELVE.
This gives the tent an insane amount of strength and stability. And you don't have to use any more poles than usual.
The Tangent 2 also utilizes a flexible third leg that bends in forceful wind, allowing the shelter to keeps its shape and integrity in even the harshest conditions.
As I said before, I could go on and on about the Tangent 2, but if you're not already hooked by what I've written about it above, then there's no hope. Here's the deal: keep your eyes open, watch for its arrival, and as soon as it hits the shelves next spring, jump on it like it's a Tickle-Me-Elmo and you're back in 1996. Seriously.
But Should You REALLY Buy This Stuff?
If you're shopping for a new 2 person tent, a 4 season tent or 32 degree down sleeping bag, definitely put this gear on your radar.
While not everything with the MH logo on it is top-of-the-line, must-have stuff, these three coming-soon tents and sleeping bags are worth a double take.
Fully and highly recommended by yours truly.