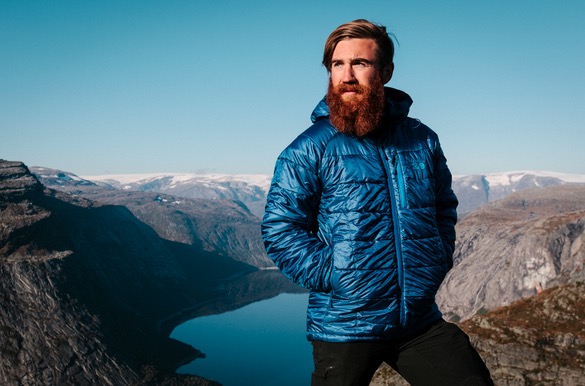 Mountain Hardwear Super Compressor Jacket
If you're traversing alpine slopes or spending nights in sub-zero temperatures, you're going to need a quality, puffy parka to keep you as warm as possible. The choices you have in such jackets are vast: you can opt for synthetic materials or traditional down; you can choose ultralight or more durable; you can go with a wide range of different companies.
However, in my experience, the best cold-weather parka you can find right now is the Super Compressor Jacket from Mountain Hardwear. This synthetic, lightweight jacket will keep you warm even when the temperature begins to dip into the single digits, making it a perfect choice for mountaineers who tend to spend nights at high altitudes and exposed to the elements.
The Super Compressor Jacket comes with a shell made of 15-denier ripstop nylon, providing excellent wind protection on the exterior. Underneath the shell you'll find Mountain Hardwear's signature, highly-compressible Thermal.Q Elite insulation, which has been tested to be 20% warmer than traditional down jackets. This 3D blend of synthetic fibers traps heat better than the leading down jacket, trapping warmth against your body. Thermal.Q Elite insulation is also 100% waterproof, as the fibers do not hold any moisture whatsoever – so don't worry about getting wet and freezing in even the most unpleasant conditions.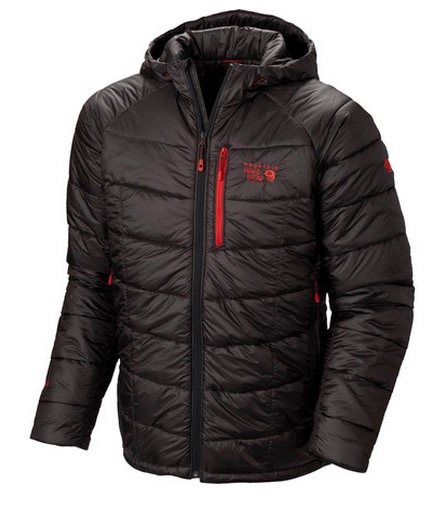 At 17 ounces, the Mountain Hardwear Super Compressor Jacket is not the lightest insulating parka that you can buy, but sacrificing a few ounces of weight for unprecedented warmth and comfort is a no-brainer if you need a jacket that can keep you warm in nearly any conditions.
The Super Compressor is also extremely, well, compressible due to its synthetic design, and can easily stuff down into its front pocket and into a stuff sack, giving it a carrying size of 5 x 8 x 9 inches. The ability of this jacket to pack down into itself also makes it ideal for cramming in a backpack and stowing it until it gets cold enough to use the Super Compressor.
The jacket further features a Dry.Q Core, 2-layer membrane that protects against the elements even further, ensuring that no amount of precipitation or wind will affect the Super Compressor's toasty performance.
This jacket is also compatible with helmets, with the ability to stretch to accommodate large helmets and the ability to shrink back down to cover an unadorned head. The Super Compressor is also harness and backpack-friendly, making it great for everything from ice climbing to high-altitude backpacking. Other bells and whistles include a recessed, perfectly-fitting cuff and fleece-lined pockets, for a little extra warmth and comfort.
All told, the Mountain Hardwear Super Compressor Jacket is one of the warmest jackets I have ever worn, and I would highly recommended it to any backpacker that finds themselves out in the snow and cold with frequency. You can learn more about the Mountain Hardwear Super Compressor Jacket here!
Where to Buy
Help support Glacier National Park Travel Guide by purchasing the Mountain Hardwear Super Compressor Jacket through one of our partners: