It's impressive — to say the least — how advanced backpacking stoves have become.
With just a few ounces of added weight, these stoves can cook an entire meal in a matter of minutes. And just when you thought that they couldn't get any more efficient or easy to use, leading outdoor companies find a way to improve upon previous models.
Case in point: the new MSR WindBoiler Stove System.
Innovative Backpacking Camping Stove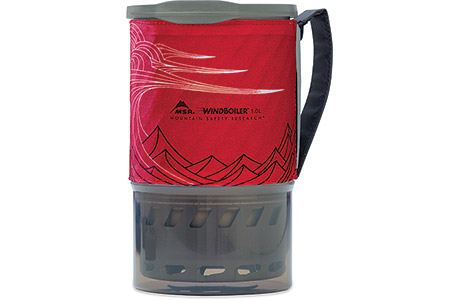 The stove is especially efficient for several reasons.
Rather than using convective heat, the WindBoiler uses a radiant burner and heat exchange system, which deliver faster boiling times and more fuel efficiency.
While many stoves have an open design, which can expose the heating elements to wind and rain, the MSR WindBoiler uses an enclosed, windproof design that protects the radiant burner and internal heat exchanger.
The stove also features integrated cookware — a secure-locking pot and mug. The built-in heat exchanger quickly transfers heat to the lock-on pot. The pot, as well as a mug, all neatly fit into the stove.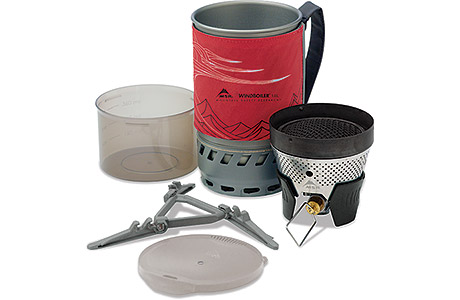 The Best Backpacking Camping Stove
Product designers seemed to have picked out some of the best features in other MSR products and improved upon them when necessary to develop the new stove. The exchanger fins were broadened, for example, and the MSR added a wire heat indicator that burns red when the stove is hot enough to use.
Award-Winning Lightweight Backpacking Stove
With a boil time of 2.5 minutes — one of the fastest in the industry — this 1.0 liter system could quickly surpass the popularity of other MSR stoves.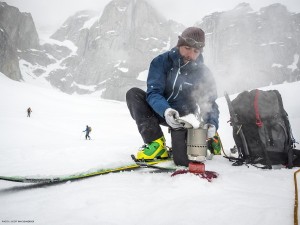 Awarded a 2014 OutDoor Industry Award for best camping equipment, the stove is already well on its way to becoming an industry favorite.
Additional Features:
Weight: 43 grams
Made in the USA with US and imported materials
Lid with Drinking and Straining Pots
Includes Full-Size 160z Bowl
Folding Canister Stand
Get the MSR WindBoiler Backpacking Stove for $116.96 from Camp Saver
Where to Find More Information
Need some advice for finding the best backpacking stove for your next trip? Check out our Guide to the Best Backpacking Stove.

If you are interested in learning more about the MSR stoves, follow a link to one of our partners:
What is your experience with backpacking stoves? What's the best one you have ever used?