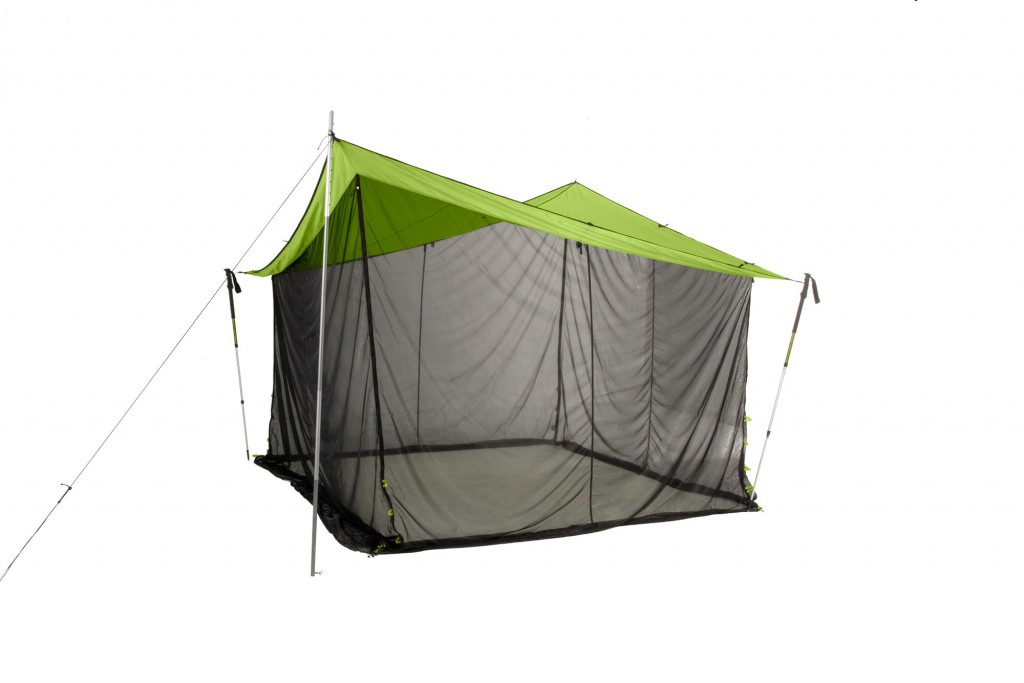 NEMO Bugout Shelter
Nothing is worse when you are camping than having to deal with multitudes of uninvited guests. In particular, nothing is worse than having to deal with swarms of tiny, winged intruders. Mosquitoes, flies, bees, and other winged insects can all ruin a perfectly good camping trip with their stings, bites, and general annoyances.
While some tents provide decent protection against interloping insects, no tent that we've found comes close to the bug barrier that is the NEMO Bugout Shelter.
This shelter, which is comprised of a durable nylon top and mesh walls, will relieve all of your insect problems when you're hanging around camp. The NEMO Bugout Shelter comes in two sizes (9 x 9 feet and 12 x 12 feet), both of which are large enough to cover several human beings, picnic tables, and even smaller tents, if you really want an extra layer of security.
With an adjustable height and many possible configurations, the NEMO Bugout Shelter is versatile and perfect for almost any conditions. All you'll need to set it up are trees and trekking poles, making the shelter's setup a very fast process.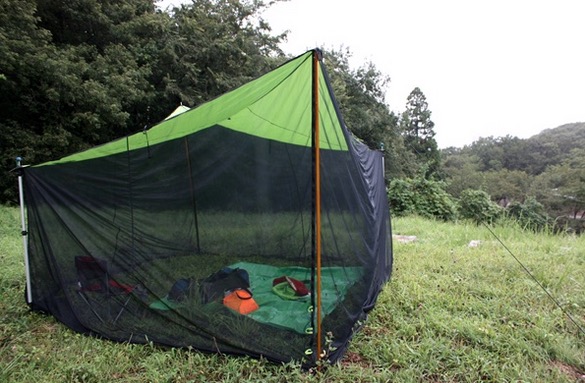 It may look large when set up, but the NEMO Bugout Shelter is an incredibly lightweight, compactable product, weighing just 6.8 pounds for the large size (the smaller size weighs 4.5 pounds) and being easily packed-down into a 9 x 18 inch parcel.
The tarp at the top of the shelter is constructed of 75D PU Polyester Ripstop, which gives it year-round durability and plenty of protection against the elements. The walls, meanwhile, are comprised of specially designed 15D no-see-um mesh, which protects against side-blown rain and sheds moisture, in addition to its excellent bug-blocking capabilities. Unless you let an insect in while entering or exiting the shelter, no bugs are getting within striking range when the NEMO Bugout Shelter is guarding you.
For a starting price of $200, the Bugout is more expensive than some insect-blocking mesh and tarps, but its performance is unmatched. The ability of the Bugout to protect you against the elements and bugs alike, coupled with its easy setup and lightweight design, serve to make the NEMO Bugout Shelter the industry standard for bug protection.
Where to Buy
Help support Glacier National Park Travel Guide by purchasing the NEMO Bugout Shelter through one of our partners: