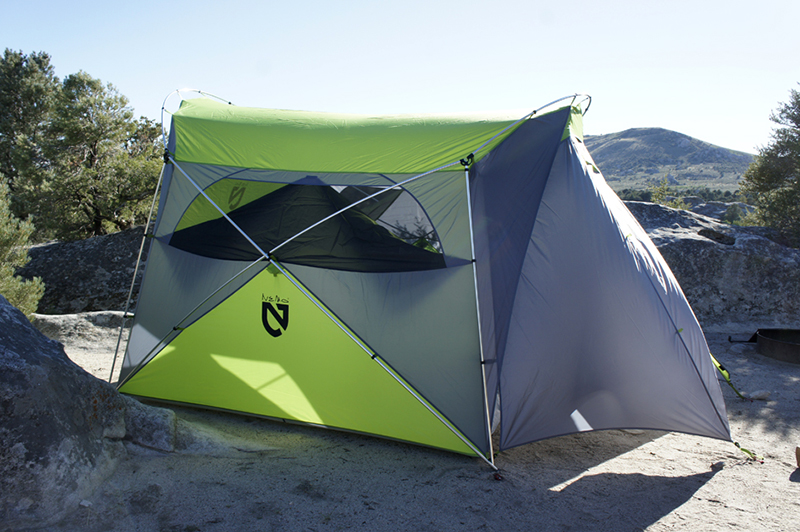 NEMO Wagontop 4P Tent
This week, the hotly-anticipated NEMO Wagontop 4P Tent became available for online purchase on REI. This enormous tent made a major splash at the recent Outdoor Retailer Trade Show in Salt Lake City, with its spacious design and industry-leading height of 6-and-a-half feet.
The Wagontop retails for $450, and will comfortably fit four people, even if they all happen to be over 6-feet tall. The tent protects well in cold weather, and also has an excellent ventilation system for warmer times of the year.
It's a pretty great feeling to be able to stand up in a tent without having to crouch or rub your head against the top – we've all had bad hair days due to some good ol' static electricity caused by coming into contact with the roof of a tent.
The Wagontop's head room is great, but its interior floor space is just as important. You will feel like you're in the mansion of tents when moving around in the NEMO Wagontop.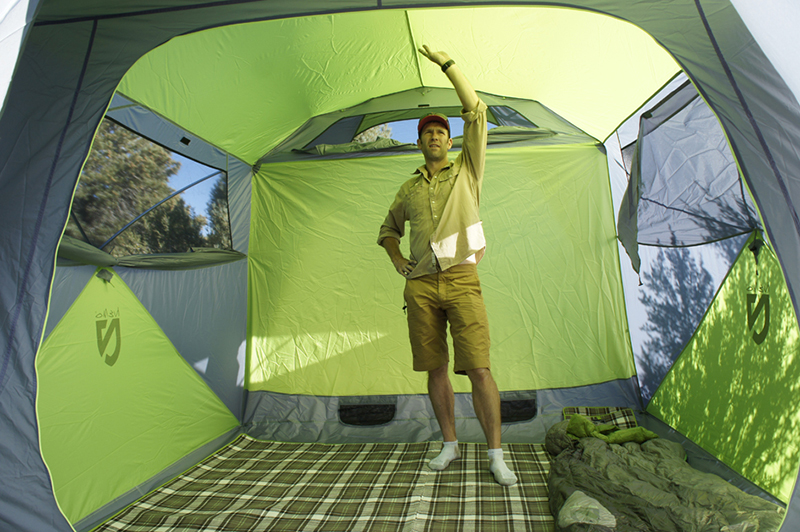 Perfect for Families
If you have kids that you're trying to get into camping or backpacking, you should definitely bring the NEMO Wagontop on your next family excursion – it honestly feels more like a hotel room than a tent. With 65 square feet in the tent's interior, and another 27 in the vestibule area, the Wagontop allows you and your family to move about freely and not feel cramped.
After all, your kids will appreciate a family trip a little bit more if they don't have to be pressed up against mom and dad the entire night. The NEMO Wagontop will give you and your children ample room to sleep comfortably, making your next camping trip more pleasant for all parties involved.
While the tent was clearly designed with families in mind, that doesn't mean it wouldn't serve your needs if you're camping with a few buddies, too. While 4 dudes snuggling can definitely be an…interesting…experience, you will definitely appreciate the spacious interior of the NEMO Wagontop no matter who your outdoor companions may be.
Where to Buy
Help support Glacier National Park Travel Guide by purchasing the NEMO Wagontop through one of our partners: