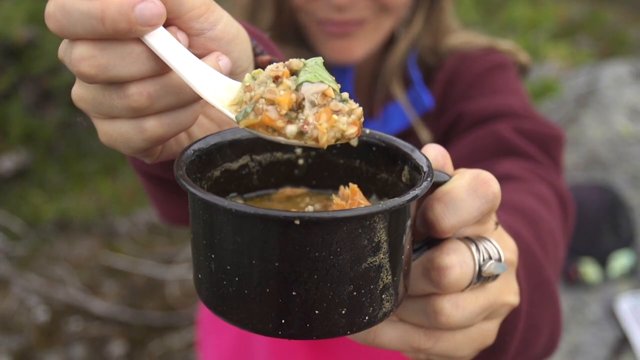 Leave it to Patagonia to give dry camping soup mix a makeover that transforms it from a bland meal into a delicious and hip dining experience.
The dry soup mix of the past was made of highly processed broth (probably infused with MSG), questionable meat and vegetables dehydrated to such a point that it is hard to distinguish between a carrot and piece of broccoli.
Patagonia's version, on the other hand, is made entirely of organic, non-GMO ingredients — including Kale, of course. The base of the soup is Tsampa — a nutritious, nutty tasting flour that is staple in the Tibetan diet.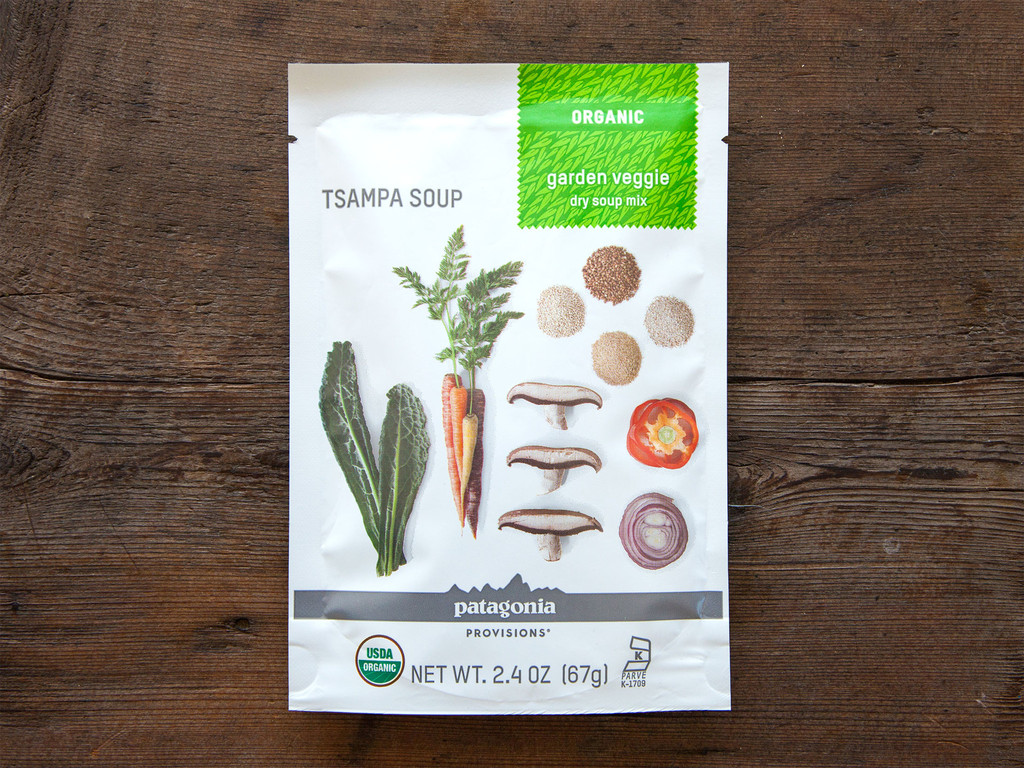 Nutritious And Organic Dry Soup For Backpacking And Camping
Blended into the Tsampa flour are four different roasted whole grains, organic vegetables like carrots, kale and portabella mushrooms and herbs and spices.
The Patagonia Tsampa Soup was released under the Patagonia Provision sub-brand, which the company launched a few years ago with a wild salmon jerky product.
It is marketed as a high-altitude power food to keep you energized on grueling backpacking trips. It would be a great meal on a car camping trip as well, or even as a quick meal at home.
The soup is easy enough to prepare on the trail. It simply requires two cups of boiling water and a few minutes on the stove.
A single serving retails for $6.50. A 12-pack of Patagonia Tsampa Soup costs $70.20.
Nutrition Facts:
Serving Size: 1/4 cup (34g) dry
Servings Per Container: 2
Calories: 120 (Calories from Fat 10)
Total Fat: 0g (0% Daily Value)
Saturated Fat: 0g (0%)
Trans Fat: 0g
Cholesterol: 0mg (0%)
Sodium: 470mg (20%)
Total Carbohydrate: 24g (8%)
Dietary Fiber: 5g (20%)
Sugars: 2g
Protein: 4g
Sustainable And Environmentally Friendly Camping Food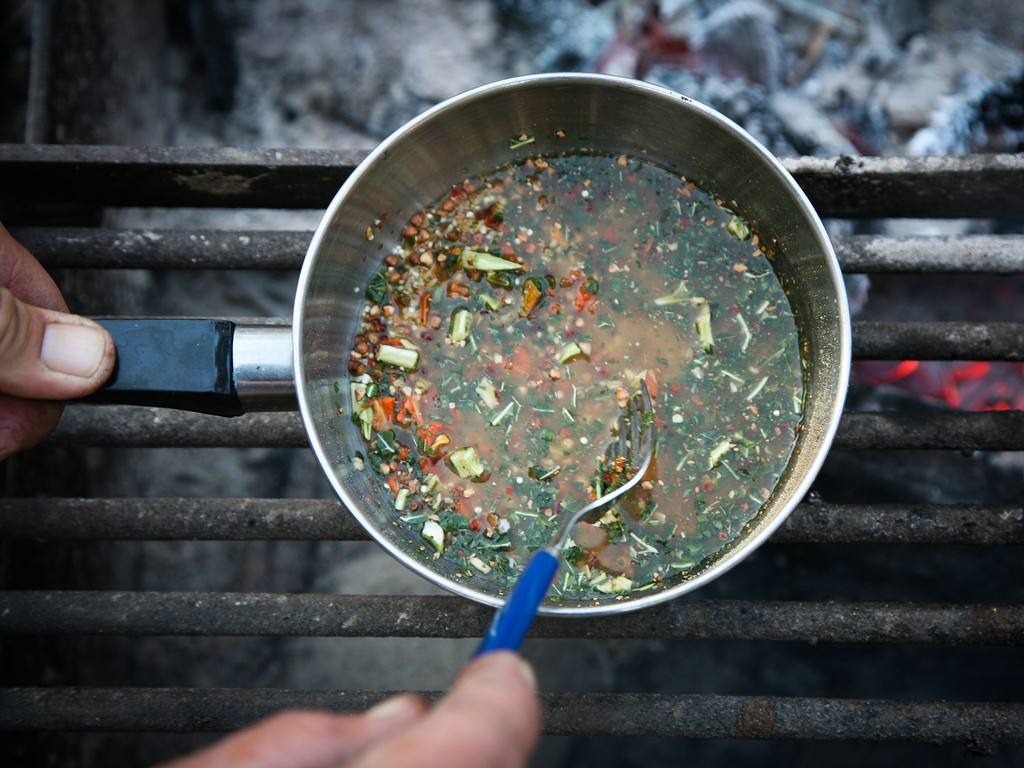 As it is with all its products, Patagonia took care in considering the source and environmental impact of the components of the Tsampa soup. Local ingredients from
The barley comes from Montana Milling in Great Falls — located in the heart of the state's grain production. The bulgur wheat is sourced from California's Sunnyland Mills, which specializes in organic ancient grains. The vegetables are grown by Van Drunen Farms in Illinois.
More Dried Soup Mixes For The Outdoors
If you are interested in other new and improved dehydrated mixes, check out some of these dried soups from Amazon:
What do you think? Should Patagonia expand more into the food industry? Or should they stick to making sweet outdoor apparel?