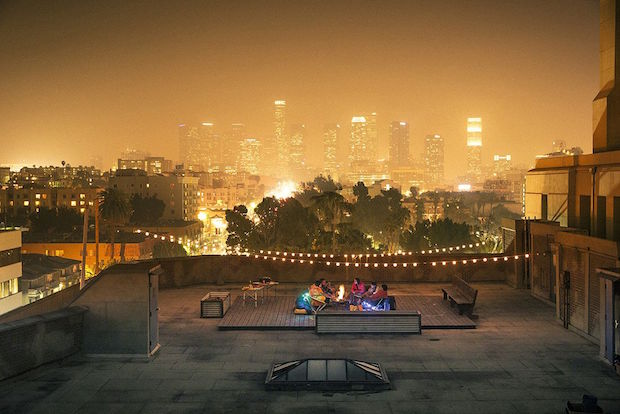 The REI evrgrn Line
REI continues to diversify and expand their immense line of outdoor products. The latest innovation from the giant outdoor retailer is the evrgrn line of products, which encompasses a wide range of gear designed for the outdoors – whether that means a small neighborhood campout, a music festival, or more traditional camping in the backcountry.
The evrgrn products are not made for extreme conditions and situations in which you need heavy-duty gear for survival; instead, for this line, REI has chosen to focus on the average outdoor enthusiast who is just as likely to want a comfy chair for a backyard barbecue as he is to want a tent for a weekend camping trip.
Aimed at a younger, more hip demographic than many of their products, REI's evrgrn collection is being hailed as a bighstep in making camping cool for younger people. However, no matter your age, the evrgrn line of products are all excellent items that any outdoor enthusiast will be sure to love.
Today, we're highlighting five new REI evrgrn products that will be perfect for your summer. If you want to see more, you can check out the entire catalog of REI's evrgrn line here!
evrgrn Starry Night 2P Tent
Designed for casual campers who want to sleep under the stars while still having the safety and comfort of a tent, the evrgrn Starry Night 2P Tent combines a traditional tent design with an open roof that allows for some prime stargazing. However, that's not to say that this tent doesn't protect you against the elements at all. The Starry Night tent comes with a mesh roof that is essentially see-through, but also features an adjustable rainfly, should you happen to encounter worse elements than you were anticipating. The exterior of the tent is also fully waterproof, protecting you even further.
This 2-person tent is 8 pounds, 10 ounces, so it is not ideal for ultralight backpacking and the like, but it is perfect for spontaneous summer camping trips, whether in your backyard or out in the mountains. The tent will allow you to get that sleeping-under-the-stars feeling while still having the option to have a little more shelter if the weather starts to take a turn for the worse.
The evrgrn Starry Night 2P Tent costs $250, and can be purchased here.
evrgrn Downtime Hammock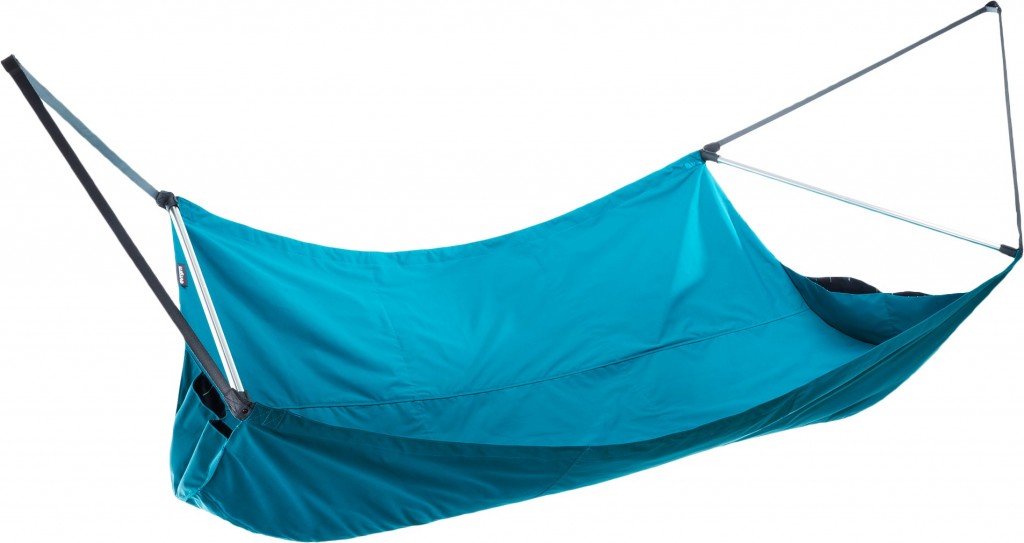 The evrgrn Downtime Hammock is another excellent product that is perfect for any trip outdoors. Described by REI as a "hanging sofa," the Downtime Hammock lets you lay down, of course, but is also ergonomically designed to make sitting up as comfortable as possible, giving you the feel of a couch. Whether you hang these hammocks from your deck or from trees at your campsite is up to you, but no matter where you hang them, these hammocks are some of the most comfortable around.
In addition to providing great support and comfort no matter in which position you choose to rest, the Downtime has several other great features. The hammock features convenient side pockets that can hold snacks, drinks, and your favorite book to read while relaxing on a lovely day outdoors. The setup of the Downtime is incredibly quick and easy, and it folds down into its own carrying bag for a weight of 6 pounds, 12 ounces.
Made of durable, outdoor materials, the evrgrn Downtime Hammock can support up to 650 pounds, making it ideal for lounging with a few friends if you want to. The perfect hammock for lazing around camp or just enjoying a peaceful summer's day, you can buy the evrgrn Downtime Hammock here!
evrgrn Campfire Rocker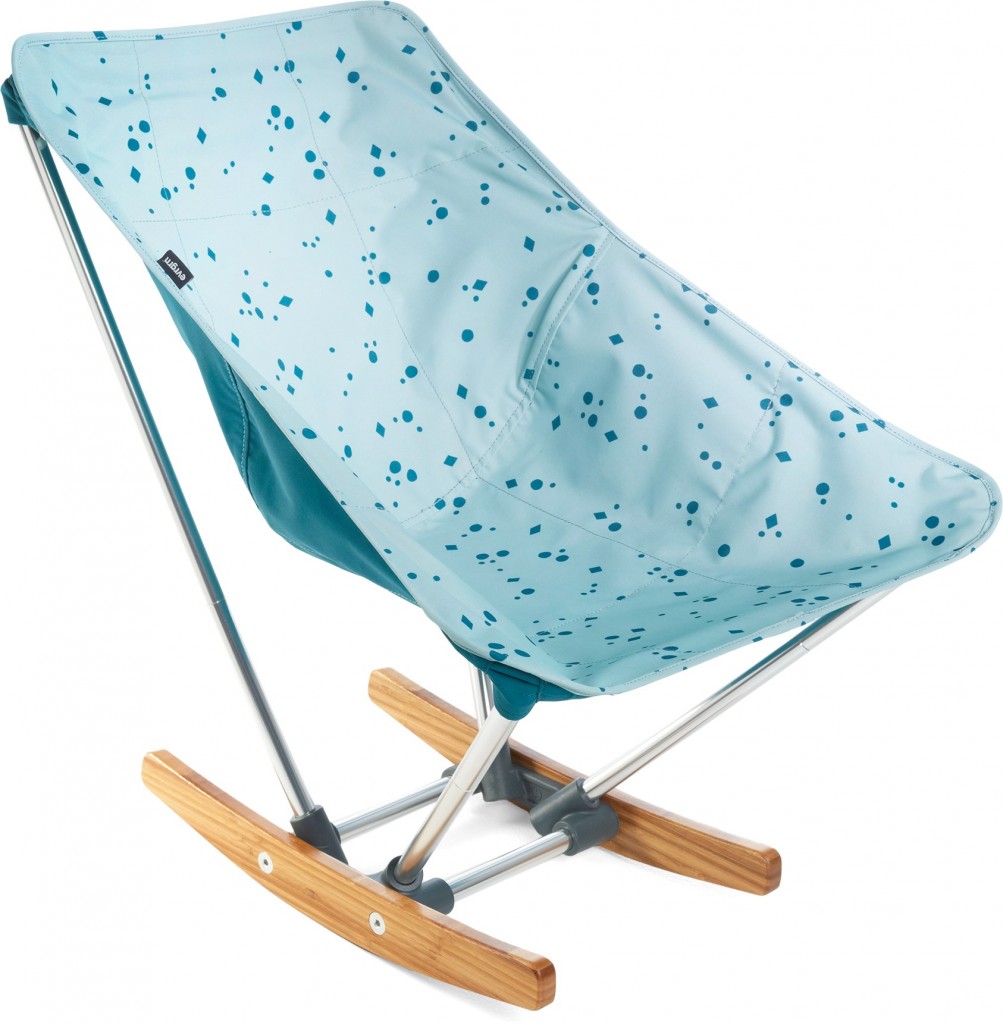 Tired of flimsy, uncomfortable camping chairs that don't give you the support you need? Well the evrgrn Campfire Rocker is here to change your life for the better. Instead of staying planted in a fabric chair that offers little support, you can now be perfectly comfortable and content as you rock yourself into a peaceful trance by the campfire. The Campfire Rocker is ideal for any sort of outdoor gathering, and you'll be happy to have it anywhere that comfortable seating does not come standard.
This chair is composed of durable polyester, with an aluminum frame and sturdy bamboo rockers, ensuring that it can last in most outdoor conditions with ease. The sling-like design ergonomically contours to your body, while the 250-pound weight capacity allows for most men and women to feel supported and comfortable.
The evrgrn Campfire Rocker has a personal carry bag, and when packed into it, the entire setup weighs just over 5 pounds, so it shouldn't be too much of a burden to bear for most casual campers. If you want to own the most comfortable camping chair around, you can learn more about the evrgrn Campfire Rocker here.
evrgrn Crash Sack

Looking something like the Snuggie's bigger, more rugged cousin, the evrgrn Crash Sack effectively tows the line between sleeping bag, quilt, and down jacket. This wearable, zipper-equipped sleeping bag hybrid is unlike anything else we've seen. The evrgrn Crash Sack gives you a versatile option for tackling chilly weather in the outdoors, even if it's just the cool night air after a summer camping trip.
The evrgrn Crash Sack is rated for temperatures as low as 45 degrees, which is perfect for summertime camping when the temperatures don't drop into the lower extremes. The Crash Sack features arm holes, a bottom section that clips out of the way, and a full hood, allowing you to walk around and use your arms as you normally would, while giving you added protection from the cold on your head. When you're done moving around in the Crash Sack, you simply unclip the bottom portion and zip up the zippers to convert it into a full sleeping bag. If you prefer to use the Crash Sack as a quilt, it can easily serve this purpose as well.
On brisk summer evenings, you won't need to bring a jacket and a sleeping bag when you are equipped with the evrgrn Crash Sack. You can check out this awesome product here.
evrgrn 24 Pack Backpack Cooler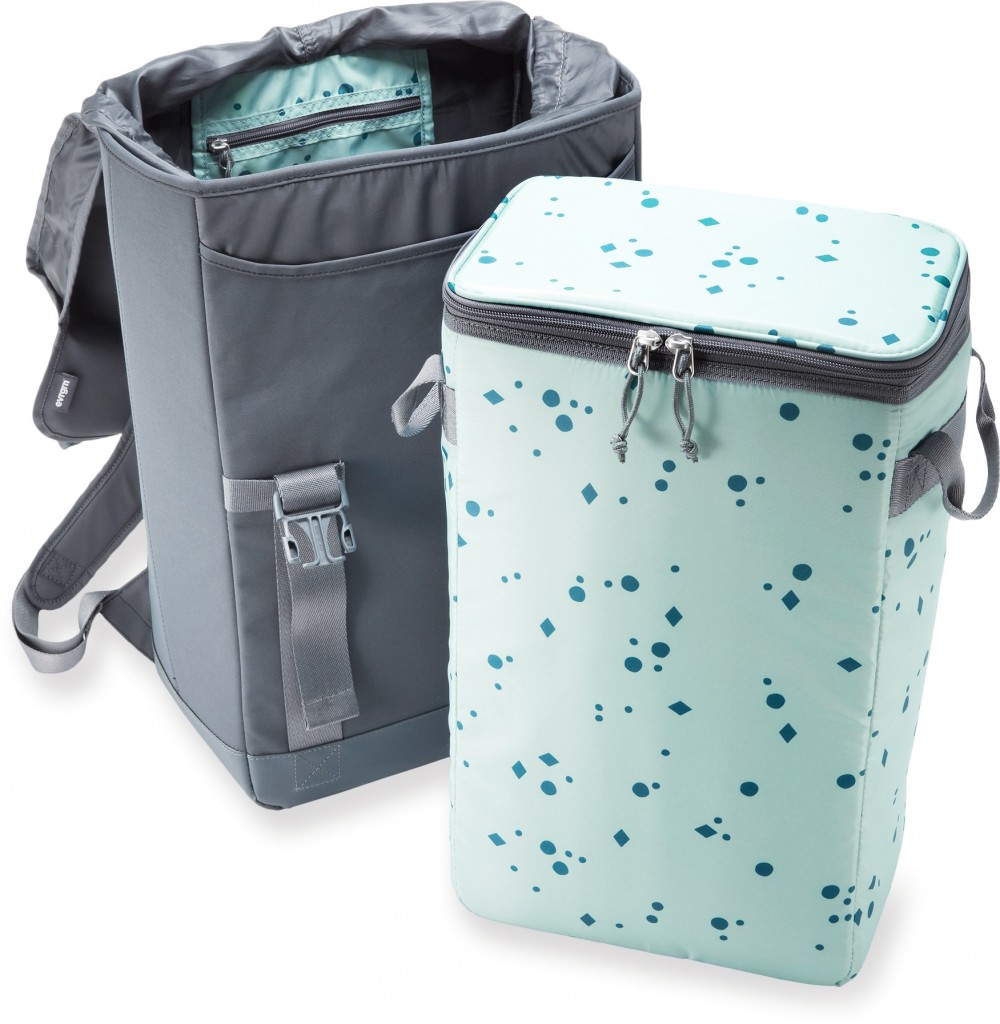 Unless you're a serious mountaineer who is dead-set on conquering every peak in the world as quickly as possible, let's be honest – camping should be, first and foremost, about having fun! And yes, sometimes having fun can mean cracking open a few cold ones around the campfire with your buddies. Of course, bringing booze into the backcountry can be a difficult process, as the weight of the drinks can be a pain in the butt, the cans and bottles can dig into your back, and the drinks don't stay cool without bringing a cumbersome cooler along as well.
Fortunately, REI's evrgrn 24 Pack Backpack Cooler is a solution to many of these issues. A lightweight backpack with an equally-light cooler insert, the evrgrn 24 Pack Backpack Cooler can be used to haul gear if you wish, but is first and foremost intended to haul your favorite beverages. Before adding the weight of said beverages, the backpack and cooler insert combine to total 2 pounds, 10 ounces, keeping things plenty lightweight, which is important when you're hauling several pounds of brews. The backpack itself measures in at 35.5 liters of capacity, while the cooler can accommodate 24.5 liters of gear beer.
With plenty of additional exterior storage space, waterproof linings, and shoulder straps that serve to greatly reduce the burden on your shoulders and back. To get the party started anywhere, no matter how far from the comforts of modern society, the evrgrn 24 Pack Backpack Cooler is a great choice. Learn more here!
While these products all come highly recommended, the evrgrn line has much more to offer! Click here to see a full listing of REI evrgrn products.