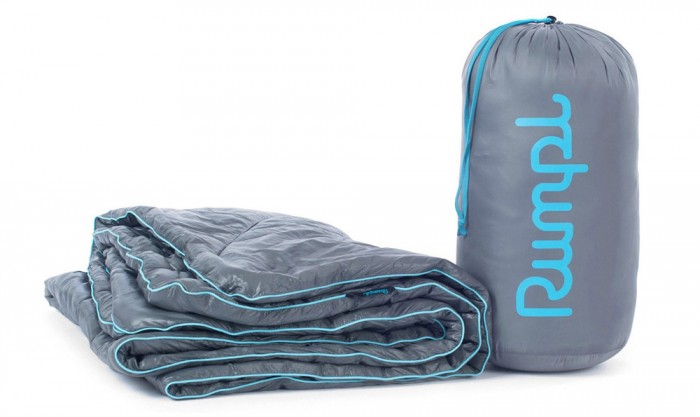 Rumpl Blanket
The brand new Rumpl Blanket
 is unlike any other blanket you have ever owned. This "technical" indoor/outdoor blanket is ready for anything and can take a beating in a way that the term "blanket" would never suggest.
The Rumpl is designed for use in the outdoors, and it can withstand all sorts of elements and situations without coming through any worse for wear. This blanket is composed of stitched baffles, synthetic-down insulation, and a rip-stop nylon face, making it virtually indestructible…at least as indestructible as a blanket can be.
The suggested uses for the Rumpl are endless, and that's the way its designers intended it to be. The Rumpl can be used in lieu of a sleeping bag or quilt when camping – as long as the weather is not too cold. The Rump can be used as a table. The Rumpl can be used as a makeshift tent. The Rumpl can be your new traveling companion, when you need to catch some Zs in an airport or on a plane. The uses are truly too many to list here.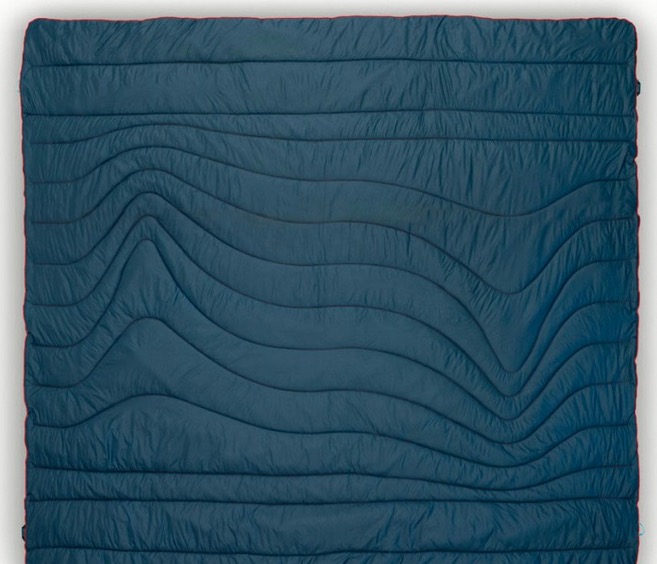 If you're planning to use the Rumpl outdoors, you'll be glad to know that the blanket utilizes a dirt and water resistant fabric that is treated with a DWR (durable water repellent) chemical, much like what is used on down jackets. Accordingly, the Rumpl will not stay wet or dirty, even if you find yourself slogging through the mud.
This blanket is also incredibly lightweight and packable, and comes with its own stuff sack, making it easy to carry anywhere, without weighing you down whatsoever.
The Rumpl comes in five sizes, ranging from a small throw blanket to a full king-size blanket, and prices run from $65 to $230. There is a Rumpl that can fit all of your size needs and your budget!
If you're looking for a great, versatile, lightweight blanket than you can bring camping or just keep in your car, you should definitely check out the Rumpl Blanket.
Learn more about this great product here
!