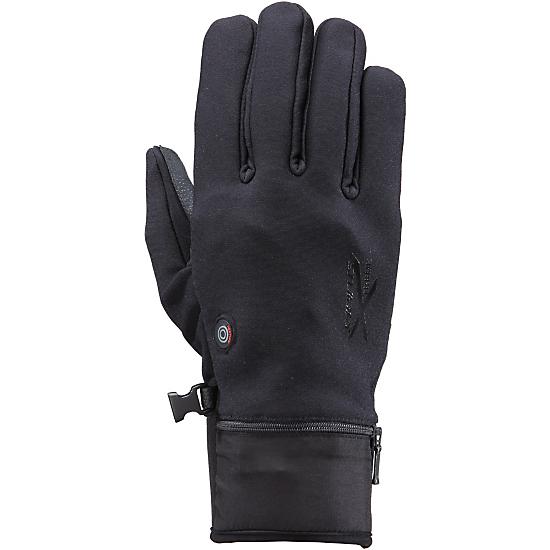 Do you ever find yourself having problems keeping your hands warm in the backcountry during the coldest months of the winter? Odds are that most backpackers have experienced this issue. Many people turn to bulky gloves and mittens to combat the cold, but the cost of using these gloves can be high – bulkier gloves usually afford little room for dexterity.
Conversely, if your main goal is allowing your hands to operate as they usually would, you'll probably have to sacrifice a little bit of warmth in exchange for your dexterity, as you'll need to use a more thin type of glove.
However, there is now a solution to this dilemma – the Seirus Heat Touch Xtreme All Weather Glove. This glove combines state-of-the-art heating methods with a lightweight, flexible design, allowing you the luxuries of warm hands with the necessity of dexterity.
Seirus Heat Touch Xtreme All Weather Glove
So how do these gloves keep your hands so warm with such a thin design? Well, the easy answer is that the Seirus Heat Touch Xtreme All Weather Glove has a battery pack built in, warming the glove from the inside and providing hours of radiant heat for your digits.
While the concept of having a battery pack in your glove might sound clunky, you need not be worried – the batteries used in these gloves are just 3/16ths of an inch thick, and are lightweight, lithium ion batteries. You won't notice that the batteries are there at all.
In addition to providing a heating system in your glove, the Heat Touch Xtreme also protects you against the elements in other ways. Made of Seirus' signature FormFit material, these gloves are completely waterproof. Of course, this material is every bit as adept as wicking moisture away as it is at keeping moisture out, though. The Heat Touch Xtreme gloves will allow your hands to breathe easily when they start getting a little too warm as well.
So obviously, these gloves will keep your hands warm and dry in virtually all conditions, but there are a lot of gloves that can do that. What makes the Heat Touch Xtreme gloves special is the fact that these gloves allow you to use your hands just as you would if you were not wearing gloves at all. The FormFit fabric Seirus uses fits tightly but comfortably to your hands, allowing you to do precision tasks you might need to do in the outdoors like adjusting bindings or fixing equipment.
The Heat Touch Xtreme gloves have solid battery power that will keep you toasty for a good long time in cold climates, as the charge can last approximately 6 hours on a low heat setting, and 2 hours on the highest setting possible. If you plan on being in frigid temperatures for an extended period of time, you might want to bring along a pair of backup gloves too. But if you plan on exploring regions other than the arctic, these gloves will get the job done.
If you need a solid pair of ultra-warm, flexible gloves for wintertime adventures, the Heat Touch Xtreme gloves from Seirus are perfect for you. If you've tried them out, let us know what you think in the comments!
Where to Buy
Help support Glacier National Park Travel Guide by purchasing the Seirus Heat Touch Xtreme All Weather Gloves through one of our partners: