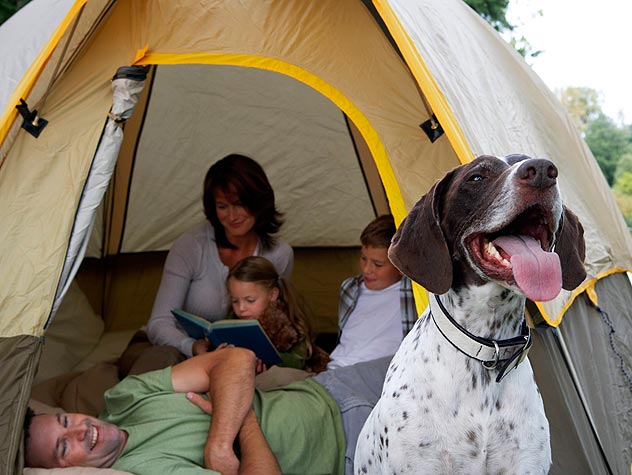 Camping Gear For Dogs
Anyone who has ever taken dogs camping or backpacking knows that they can be the best addition to the trip.
Dogs are maybe even more in their element in the Rocky Mountain wilderness than I am, and their enthusiasm for the outdoors is contagious.
When it comes to packing everyone into the tent at night, however, dogs — especially big dogs — can present some challenges.
Unless they are the size of a Chihuahua, you can't very well share your sleeping bag with them. If its particularly cold or wet out, however, you don't to leave them without any coverage.
That is where the new Boulderlite NOBLECAMPER Dog Bed comes in.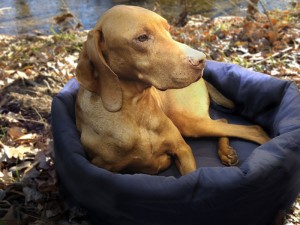 This 2-in-1 convertible sleeping bag and bed for dogs offers all the comfort and warmth your pup will need on your next camping or backpacking trip.
First Sleeping Bag For Dogs
The NOBLECAMPER improves upon the traditional ultralight travel dog bed by adding a thin layer of nylon that zips around part the bed — partially enclosing the dog inside.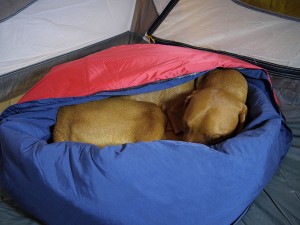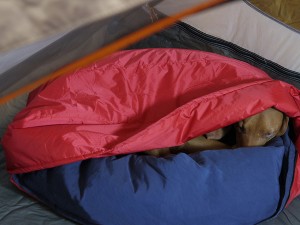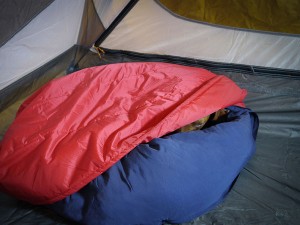 Made of a durable, lightweight, waterproof nylon shell and fast drying nylon liner, the bed is designed to withstand claws and stay warm and dry.
The entire bed compresses down into a stuff sack small enough to fit into most dog packs. Depending on the size of the bed, weights range from 22 to 37 ounces.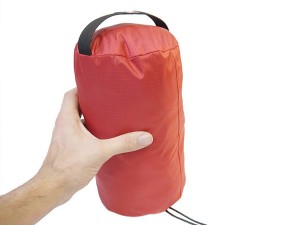 The NOBLECAMPER is available from the Boulderlite website for $159.
More Ultralight Dog Camping Beds
While the NOBLECAMPER is the first dog bed turned sleeping bag, there are several other good travel dog beds on the market.
The Mountainsmith K9 Dog Bed, for instance, uses 650 grams of polyester insulation to create a comfortable bed that insulates dogs from the cold ground.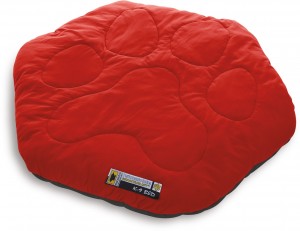 It packs down to a relatively small size but due to the added weight from the insulation, it will add three pounds to your pack.
The Mountainsmith K9 Dog Bed is available at REI for $59.95.
The OllyDog Travel God Bed is another good option for camping.
A durable polyester fabric protects the bottom of the bed, while four layers of spun insulation provide comfort, warmth and insulation from the cold ground. It packs down into an 8 x 7 inch stuff sack and weighs a little under three pounds.
The OllyDog Travel Dog Bed is available at REI for around $40.
Both beds are machine washable.
Who says outdoor gear is just for humans? Camping and backpacking are activities that cross species' boundaries!