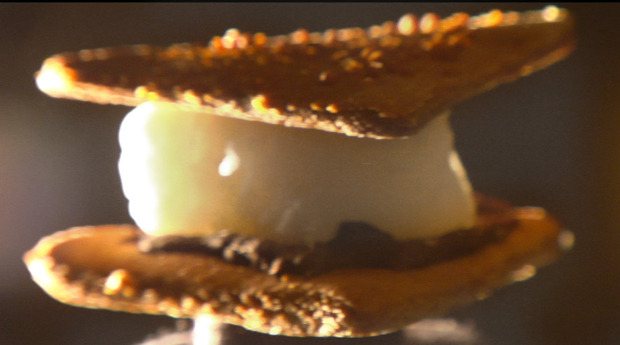 What's a camping trip without s'mores? I'll tell you: not a very memorable one. The creative folks at DreamDreamDream, a Portland-based institute of inventors, agree. Their latest project is the S'mores Campfire Kit and it's just as magical as it sounds.
The S'Mores Campfire Kit provides you with everything you need to enjoy the delicious outdoors dessert. It's also healthy, harmless to the environment, and super easy to use.
What Rocks About the S'Mores Campfire Kit
The kit includes ingredients that are all handmade by DreamDreamDream.
The graham crackers are fresh-baked using real maple syrup, cinnamon and molasses.
The marshmallows are made with organic sugar and bourbon vanilla with a sugar-coat layer for perfect caramelized crispness on the outside. The chocolate is made with melted vegan chocolate, coconut sugar and condensed coconut milk.
These are totally vegan s'mores, totally healthy, and totally delicious.
OMG. I'm taking a break from writing this to make a S'more.
OK. I'm back. That was delicious. But it certainly wasn't healthy.
Each S'Mores Campfire Kit will include ingredients for six s'mores. Plus another half dozen marshmallows for you to eat whenever, however you want.
One of the coolest parts of the kit is the kindling box. Shaped like a pyramid and using reclaimed, recycled cardboard and wood, the box is a clean-burning campfire that you can take with you wherever you go. And because it's 100% flammable, you won't have anything to take back with you. It's a super easy way to make and enjoy s'mores.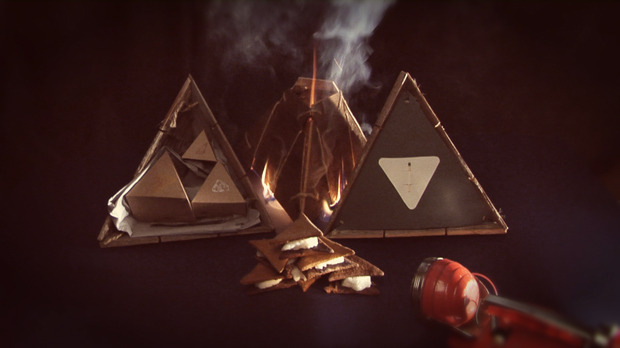 The availability of the S'Mores Campfire Kit is dependent on how much money DreamDreamDream can raise with their Kickstarter campaign. As long as they hit $2,222, they'll be good to go. And they're better than halfway there already.
If you choose to donate some bucks to the Kickstarter campaign, you'll be rewarded with some awesome thank-you-prizes. Here's a rundown:
$5 or more — a Magic Kit with flammable sand and a book of tricks
$10 or more — 12 handmade vegan marshmallows
$20 or more — ingredients for 6 s'mores, plus 6 extra marshmallows
$25 or more — a S'Mores Campfire Kit delivered to you by bike (Portland area only)
$30 or more — a S'Mores Campfire Kit
$50 or more — a Mega S'mores Campfire Kit (double the ingredients)
$100 or more — a Custom Mega Pack, which includes the double-pack with graham cracker shapes of your choosing (like ghosts or dinosaurs), the cookie cutter they used to make them, a personalized message burned into the kindling box, and the Magic Kit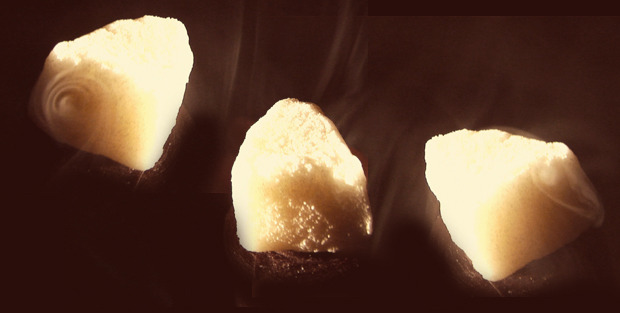 There are plenty of other s'mores kits on the market right now. How could there not be? Everybody loves to make and eat them on camping trips. So how does DreamDreamDream's product match up?
A lot of kits out there–like the Smorstix Smorpak and the Hershey's S'mores Kit
–mostly just provide the edibles: crackers, marshmallows, and chocolate. These are all great, but what makes the S'Mores Campfire Kit unique is the inclusion of that awesome kindling box, which is like a portable fireplace. Also, these are made with vegan ingredients for a healthier snack, while almost all of the others are made with fattier goods.
The downside? The S'Mores Campfire Kit is pretty pricey. A tag of $30 is hard to swallow, even when the product is so tasty. Maybe after the company takes off (assuming they can meet their goal), they'll be able to lower the cost. For now, they have to special order marshmallow ingredients and get their hands on the reclaimed materials for kindling boxes, which aren't cheap.
But there's still no denying that this is a great product, heads and shoulders above the competition in terms of quality and user-friendliness. Whether you're camping out in the wilds of the Rockies or just your own backyard, the S'Mores Campfire Kit will make an excellent dessert under the stars.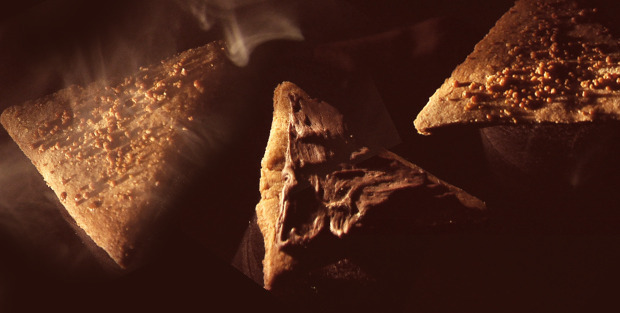 Other Yummy S'mores Goodies
Not sold on this campfire kit? There are tons of other cool S'Mores goodies. I personally think this campfire kit rocks (at least at first glance), but you should check out these are scrumptious S'mores gifts, too: