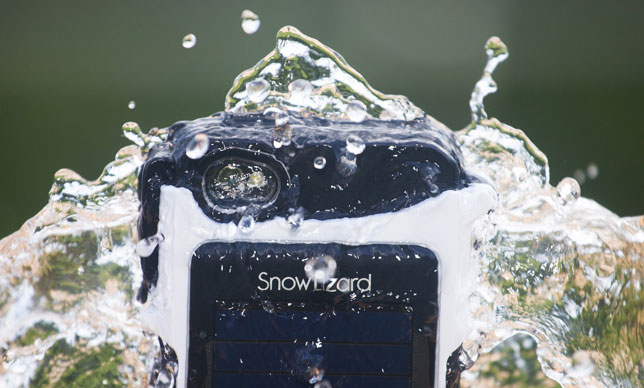 There may be no such things as real snow lizards, but the company those made-up creatures are named for is a very REAL powerhouse in the mobile device accessory industry.
Snow Lizard is right up there with LifeProof, OtterBox, Spigen in terms of total defense against the elements for your smartphones and tablets. But they also carry a line of awesome portable chargers, giving the company enough versatility to make people take notice of them amongst such great competition.
And you should definitely be taking notice.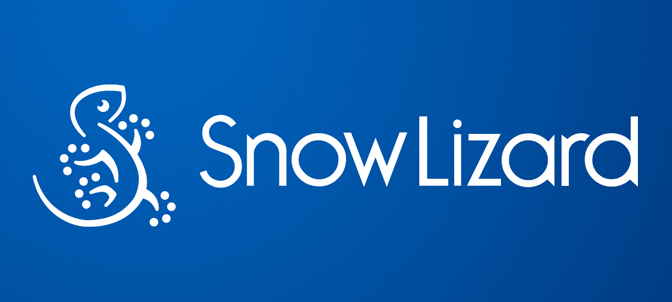 According the company website, Snow Lizard got its name because of the first two major bases of operations for the company.
The CCO, Andreas Haase, placed their design center in Park City, UT, one of the country's best locations for winter sports. Hence the Snow.
The CEO, Steve Calle, put their company HQ in Miami, the boating and yachting mecca of the U.S. Hence the Lizard.
The name Snow Lizard is a tribute to the company's mission to create accessories for outdoor sporting of all kinds, whether that's on the beach or high in the mountains.
So far as I (and their untold numbers of happy customers) can tell, they're absolutely on target with that mission.
A Closer Look at Snow Lizard PhoneCases
Snow Lizard's two biggest product divisions deal in protective housing for mobile devices and chargers for those devices that you can carry around in your backpack. Just as there are a huge number of smartphone and tablet varieties out there, so there are a huge number of Snow Lizard products. Feel free to browse their site to get a look at everything they sell.
In the meantime, though, let's take a look at a couple of their offerings to see what they have to offer.
Snow Lizard SLXtreme 5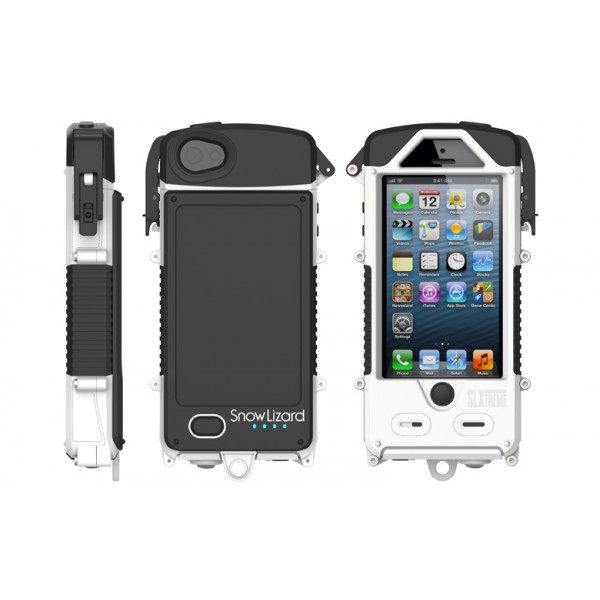 This Snow Lizard case is designed specifically for the iPhone 5 or 5s. It's touted as the world's only case of its kind that features a battery, solar power, rugged protection, and a waterproof design. With all that goodness packed in there, I'm not at all surprised it sits alone on the shelves! That's a whole lot of features packed into one accessory!
The built-in power source will up your iPhone's juice by more than 150%, which is a major benefit if you like to rock out with your tunes while kicking up the dust.
Specs:
Dimensions — 151 mm x 70.5 mm x 24.8 mm
Weight — 150 grams
Headphone Jack — 3.55 mm audio
iPhone Compatibility — iPhone 5 & iPhone 5s
Learn more about the Snow Lizard SLXtreme 5.
Snow Lizard SLXtreme for iPad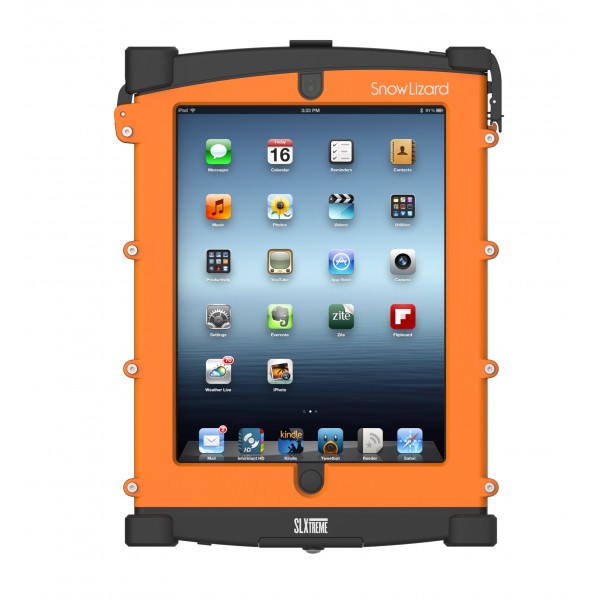 It's not necessary to have excellent waterproofing for your phone, because you can always slip it into a pocket pretty quick if the rain starts coming down. But I've always been hesitant about bringing my iPad into the wilds because there's just so much more acreage of that bad boy to cover when the drizzle surprises you.
But now this SLXtreme case for iPad makes that fear obsolete.
This product is certified at IP-68 to protect your tablet at a depth of 6 feet, so you could even accidentally drop it into the creek and still not have to mourn the loss of your dear electronic friend.
And with a USB port, you can even use your iPad to charge your other devices with the SLXtreme. It's got all your bases covered.
Specs:
Integrated Battery — 10200 mAh
iPad Compatibility — Version 2 and beyond
USB Port — 1
Waterproof Depth — IP-68 certified for 2 meters/6 feet
Learn more about the SLXtreme case for the iPad.
SLPower 11 Portable Charger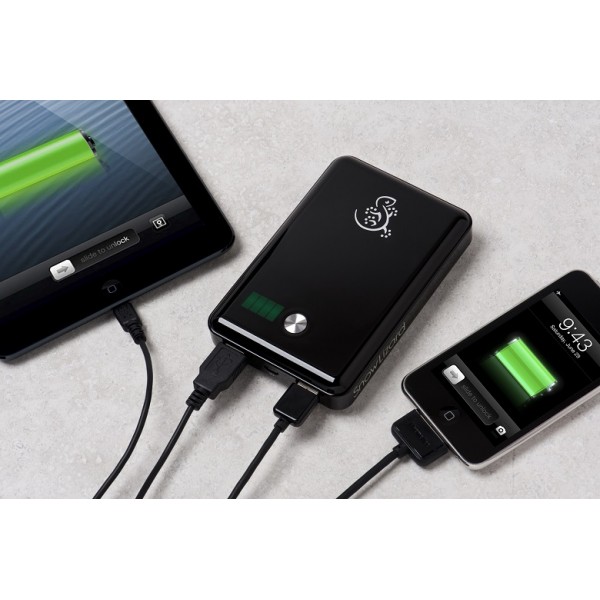 If you're just looking for a dedicated power source, Snow Lizard's got your back there, too. The SLPower 11 features two separate USB ports, allowing you to charge multiple devices at once, which is something not all the competition can brag about!
It's light, it's slim, and it's got enough juice to keep your tunes, games, and phone calls powered during your whole trip up the mountain.
Specs:
Weight — 200 grams
Thickness — approx 24 millimeters
USB — 2 outbound
Talk Time — 300 hours
Music Time — 270 hours
Gaming Time — 60 hours
Learn more about the SLPower 11.
The Bottom Line: Should You Buy It?
So we know they have pretty darn impressive offerings, but are they better than OtterBox or Spigen products? Are they even as good?
They are definitely as good, and in some ways, yes, they're even better. That's because these products have a ton more features than those other guys. Sure the integrity of an OtterBox is possibly unmatched, but they don't come with built-in chargers or ports. The Snow Lizard simply offers more.
If you're the kind of trail-trekker that I am, one who really doesn't ever want to hit the Rockies without my trusty mobile device in my backpack (or back pocket), then it's definitely worth your time (and money!) to give Snow Lizard a closer look
Would you give Snow Lizard a try? Do you already own one? How do you think it compares to the other top brands?