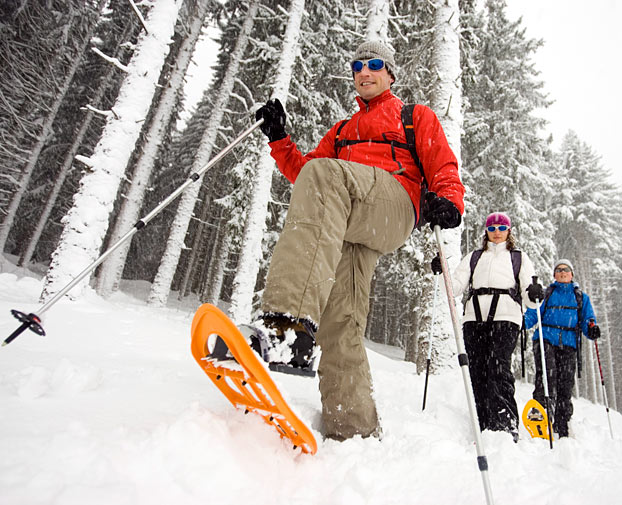 Starting on Saturday, January 10th, Glacier National Park will be offering guided showshoe walks through the park, offered every weekend through Sunday, March 22nd.
Every Saturday and Sunday, beginning next weekend, the public can join in on 2-hour, ranger-led showshoe treks through Glacier National Park's incomparable winter environment.
The program is free, but if you plan on joining in, make sure to bring your own snowshoes if you have them. Alternatively, snowshoes will be available for rental at the Apgar Visitor Center. Participants should dress appropriately for the potentially harsh winter conditions. Sturdy boots, warm clothes, snacks, and water are advised.
The snowshoe walks will begin at the Apgar Visitor Center. As the program is open to the public, no reservations will be taken, and there is no limit on group size.
While the program itself is free, remember that you still must pay entry fees to the park if you plan on going. Entry in the winter is a very reasonable $15 if you plan on bringing a car, and $10 if you plan to hike, bike, or motorcycle into the park. This entry fee will provide you with a 7-day pass to Glacier National Park.
These snowshoe trips are guaranteed to be a great winter activity. Be safe and have fun!
For more information, visit the Glacier National Park website here.