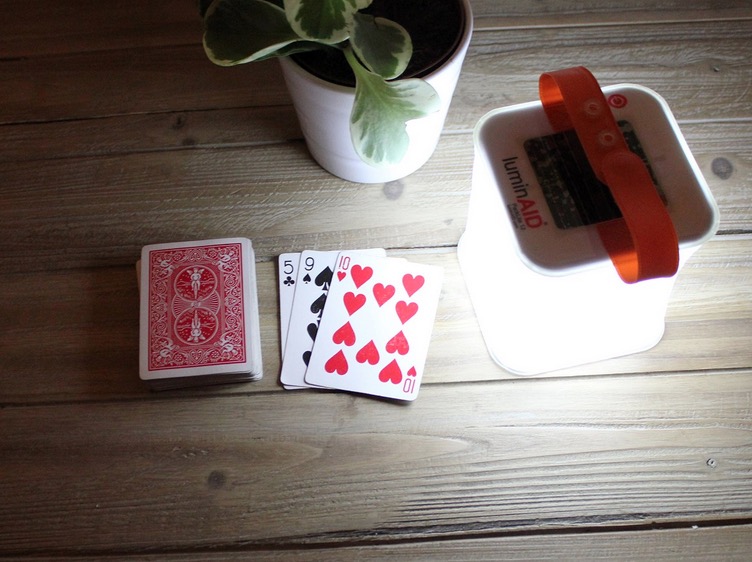 LuminAID Pack Lite 12 Inflatable Solar Lantern
If you're looking to stay as light as possible when backpacking or camping, every little bit of weight saved can make a major difference.
One area you've probably never thought about trying to save much weight was with your light source on your outdoor adventures. While many backpackers can sacrifice a lantern for a convertible flashlight, why not have a brighter light source for nights in your tent, so long as you're not adding any unnecessary weight in the process?
Well, thanks to this awesome new innovation from LuminAID, you can have the best of both worlds – a bright light source in a featherweight package. Meet the LuminAID Pack Lite 12 Inflatable Solar Lantern
!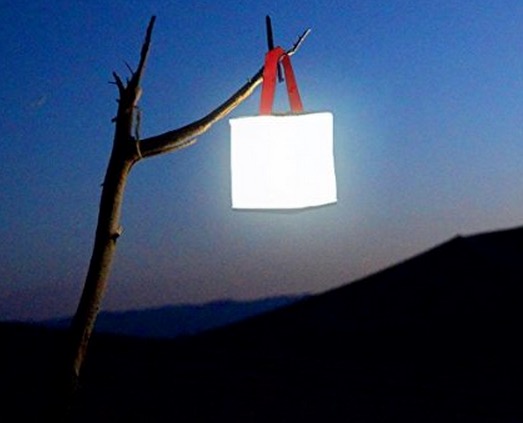 This awesome lantern from LuminAID was originally designed to function as an emergency light source in the event of natural disasters or other unforeseen emergencies. However, we're not the only people who have noticed that the Pack Lite 12 Inflatable Solar Lantern is also ideal for lightweight backpacking trips.
Packing down to the size of a coaster when deflated, this Solar Lantern is incredibly easy to fit into your pack, your pants, or any other place you'd like to store it when trying to conserve space and weight.
When inflated, the lantern provides a surprising amount of light, as its LED panel of lights shines into the blown-up lantern's interior, reflecting and distributing the light. The lantern requires one lithium ion battery which is solar-powered throughout the day; it should reach a full charge if it absorbs sunlight for seven hours, which shouldn't be too hard to do if you are out hiking
Once fully charged, the battery on the lantern can last for up to twelve hours on its lowest power, providing you light as long as you would like in the evening. The Pack Lite 12 comes standard with 3 levels of varying brightness and an SOS-type flashing mode as well. And don't worry about getting lightheaded trying to blow up the lantern either – it should take only one breath to inflate.
Learn more about the LuminAID Pack Lite 12 Inflatable Solar Lantern in the video below, which showcases the company's founders on Shark Tank (where they received support from all five "sharks," by the way)!

As you can see, the LuminAID lantern is a product which is earning quite the positive reputations. And while you may never need one in a time of an emergency – and hopefully you don't – this lantern is the perfect light source to bring along next time you go backpacking or camping.
With a super compact, lightweight design, and the ability to keep your tent lit up for as long as you might need, the LuminAID Pack Lite 12 Inflatable Solar Lantern is one heck of a deal for just $22.95.
Hold your horses for a minute, though. You can preorder the LuminAID Pack Lite 12 Inflatable Solar Lantern
 on Amazon right now, but the lanterns will not ship until April 10th. If you can wait til then, you will have the perfect light to bring along on your summer adventures!