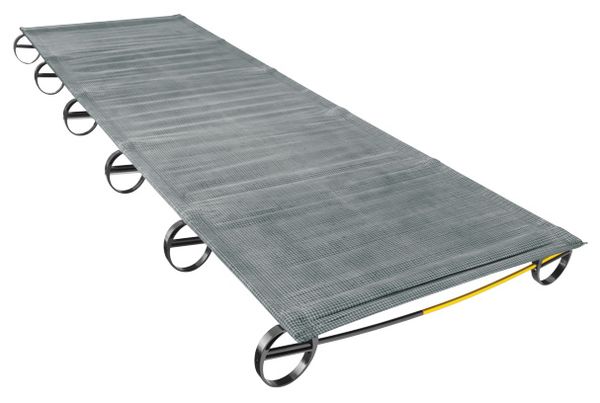 Therm-a-Rest LuxuryLite UltraLite Cot
While sleeping pads, hammocks, and cots are all quality choices for sleeping on a camping trip, the first two options tend to get a little more attention than the third. However, if you're looking for new way to sleep in the outdoors, the Therm-a-Rest LuxuryLite UltraLite Cot is here to help.
Calling the Therm-a-Rest LuxuryLite UltraLite Cot a cot is not necessarily the most accurate description, as this "cot" includes several features that make it more similar to a hammock than a traditional cot. Basically, the cot works by stretching a ultralight, ripstop polyester sheet over an external frame of pseudo tent poles that attach to durable nylon rings along the outside.
This allows the cot to work much like a hammock, and gives it a packable weight of just 2 pounds, 12 ounces, which is insanely light for a cot – even if you can go a little lighter with several types of sleeping pads.
However, the Therm-a-Rest LuxuryLite UltraLite Cot is a lot more comfortable than many sleeping pads you've tried, so it might we worth a touch of extra weight in exchange for added comfort. Unlike traditional camping and backpacking cots, the LuxuryLite UltraLite Cot uses Therm-a-Rest's patented BowFrame technology to avoid uncomfortable crossbars, creaky joints, and poor ergonomic support.
The Therm-a-Rest LuxuryLite UltraLite Cot can also comfortably accommodate over 250 pounds, making it a great option for outdoor enthusiasts of essentially all shapes and sizes. It measures 77 inches by 26 inches when fully unfolded, allowing taller people to use it comfortably as well.
When folded and ready to be put in a pack, this cot packs down to a minuscule 5 x 16 inch package, making it easy to fit into a backpack.
If you're worried about the elements when using this cot, you can buy an add-on, the LuxuryLite Cot Warmer, which uses reflective heating technology to keep you up to 15 degrees warmer when temperatures are less than ideal.
The cot warmer, pictured below, is available separately, and allows the cot to have some multi-season versatility. However, this sleeping system is certainly not recommended for wintertime use, and if you're in the snow and cold, you'd be better suited with a warm sleeping pad.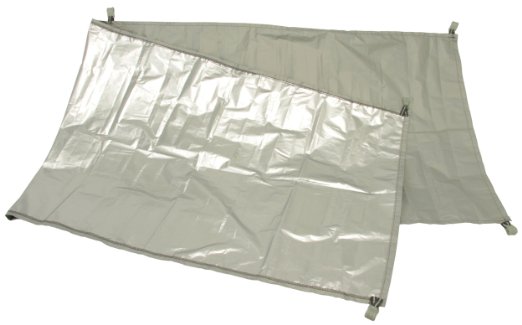 All told, the Therm-a-Rest LuxuryLite UltraLite Cot is an excellent innovation for the world of cots and outdoor sleeping in general. The ability to blur the line between hammock and cot leaves you with something comfortable, lightweight, and easy to use.
Ideal for summertime camping, the Therm-a-Rest LuxuryLite UltraLite Cot will make your outdoor night's sleep a dream all summer long. Now is the time to upgrade to this awesome new sleep system!
If you want to get a great night's sleep on your next camping or backpacking trip, why not check out the Therm-a-Rest LuxuryLite UltraLite Cot here?! It could be one of the most comfortable decisions you've ever made.
Where to Buy
Help support Glacier National Park Travel Guide by purchasing the Therm-a-Rest LuxuryLite UltraLite Cot through one of our partners: